The Crackpet Show
Release Date: 16 Dec, 2021
51
RRP: $16.99
Our price: $10.66
About the Game
Are you ready to get famous? If so, grab your gun and join the most violent TV show in the history of violent TV shows! Participants will have to shoot, smash and rip through hundreds of enemies on their way to victory!
Don't be discouraged by THE GIANT BOSSES that are more than capable of turning your innards outwards – just grab the best perks and weapons along the way. Make your gun spew molten lava all over the floor, turn yourself into a berserker, and let your bullets bounce between enemies! All these things stack, so you have every opportunity to turn your furry warrior into a raging death machine.
You'll still die, though. That's just how life is, even for those who wield a rail gun. But who cares about death when your audience loves YOU? Unlike real life, here you can make good use of the likes you receive.
Use your new-found fame to help upgrade every item and every perk to deal even more damage when you head out again. Oh, don't worry about getting bored: every episode of the show is randomized so you'll never have the same run twice in-a-row.
And, when you are completely done with show business, invite your friends and party-up with co-op mode with up to four players! Play smart and synergize with the team or bash their teeth in when they will try to steal your power-ups: every dirty trick in the book is valid, and every strategy works as long as you are having fun.
So, are you ready to sign the contract?
Rogue-lite Shoot'em-up
There are tons of enemies, dozens of weapons, lots of perks and items, randomized drop and map layouts, as well as carnivorous bosses for you to test your ability to beat the game with in-game items
The most bizarre TV Show
It's cute. It's colorful. It's everything you love about old-school gore cartoons. This is your only opportunity to make a pink rabbit into a harbinger of death. Do not miss it!
Play solo or co-op
Play the game solo or get your friends to play with you, create elaborate tactics or mess around and try to steal your friend's items and power-ups. The goal is to have fun and get famous, not to sit down crunching numbers. Though it's also a thing if you are into it.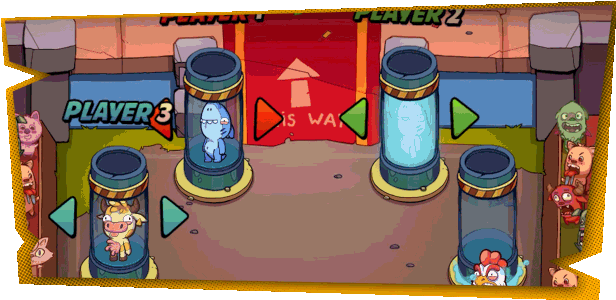 How to play with friends? Using Steam Remote Play!

Roadmap
SYSTEM REQUIREMENTS
Windows
Minimum:
OS: Windows 7
Processor: 2.0 GHz Processor
Memory: 4 GB RAM
Graphics: DirectX compatible graphics
DirectX: Version 11
Storage: 2 GB available space
Recommended:
OS: Windows 10
Processor: 3.0 GHz Processor
Memory: 8 GB RAM
Graphics: DirectX compatible graphics
DirectX: Version 12
Storage: 4 GB available space
Good Student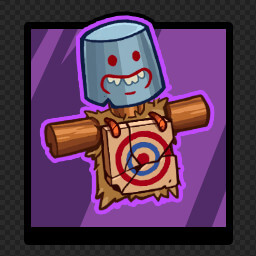 Finish tutorial stage
Newbie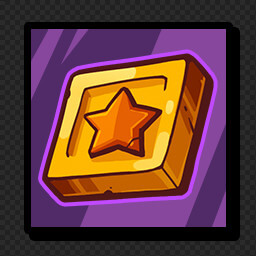 Do 1 run
Toad Slayer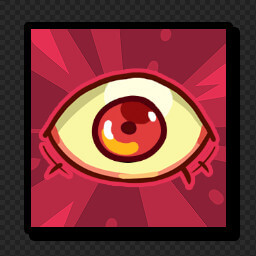 Kill Mega Toad boss
Sludge Cleaner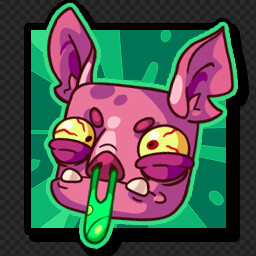 Kill Sludge Swine boss
Free Marketer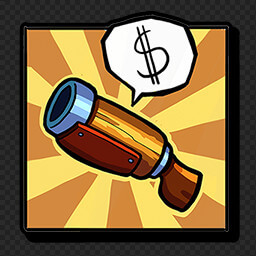 Sell a weapon in the shop
Uselessness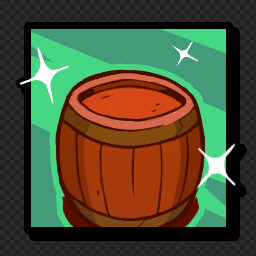 Destroy 200 barrels
Holy Moly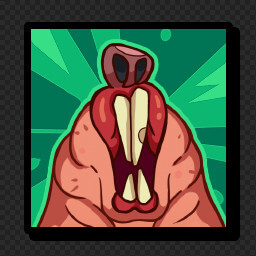 Kill Epix Mole boss
Rising Star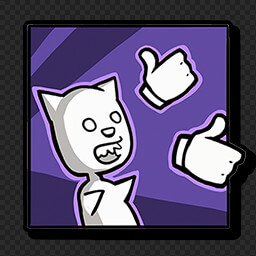 Get 1000 likes in a single run
Rookie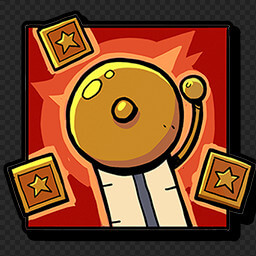 Do 10 runs
MacGyver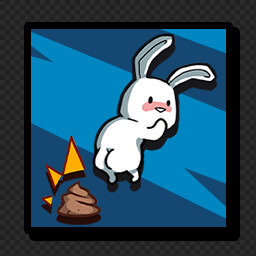 Use 10 different specials
Fitless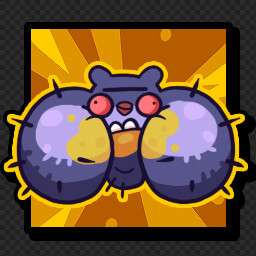 Kill Body Positive Hamster boss
Rambo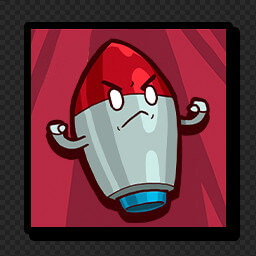 Kill 1000 enemies
Dewormed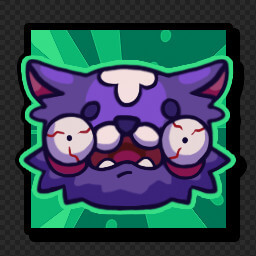 Kill Wormy Cat boss
Meat Shield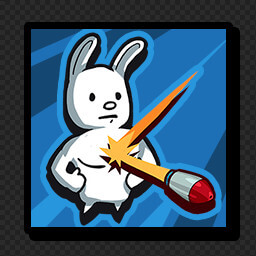 Get hit 20 times in the single run
Can't Touch This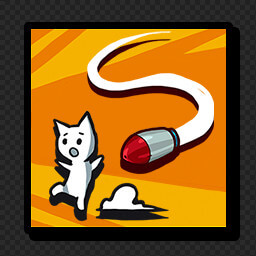 Defeat any boss without using a dash
Party Over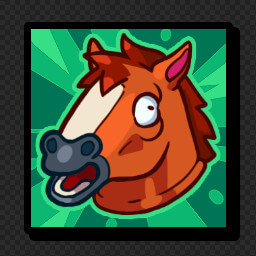 Kill DJ Horse boss
Trapper!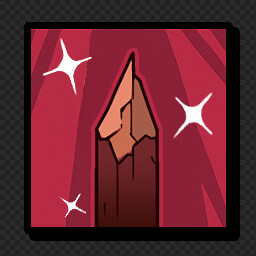 Get killed by a spike trap
Flush the Toilet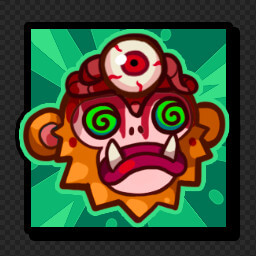 Kill Toilet Monkey boss
Pacifist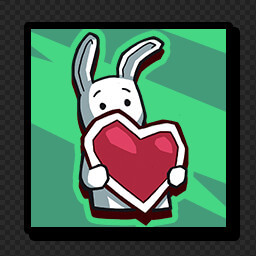 Clear stage without using any weapons or offensive items
Oniomania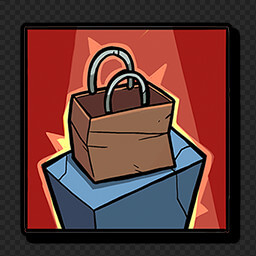 Spend a total of 10k in shop
From Dusk Till Dawn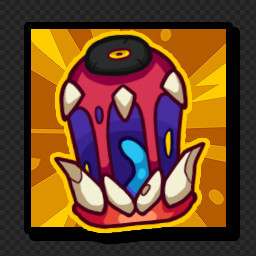 Kill Mad Bat boss
Survival Instinct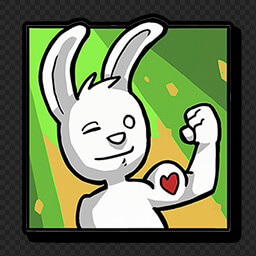 Kill 30 enemies at one health without healing
I Need A Hero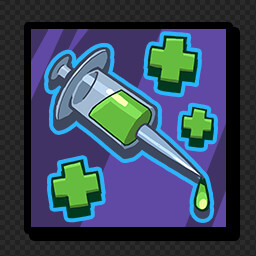 Revive a friend
Influencer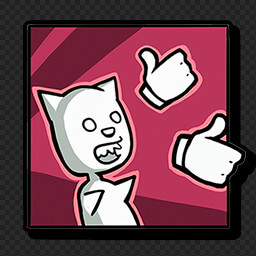 Get 3000 likes in a single run
Emotional Killer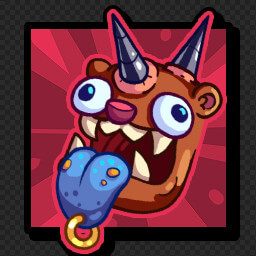 Kill Emo Hedgehog boss
Shifty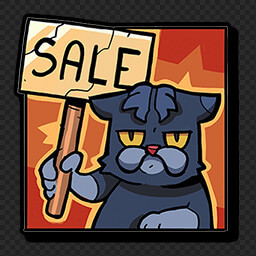 Sell the Golden Gun in the shop
Instagram Model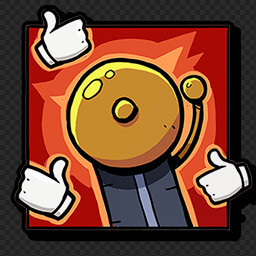 Get max possible points in Social or Fame stage
Interregnum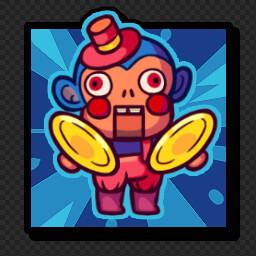 Kill Junk Queen boss
Failed Experiment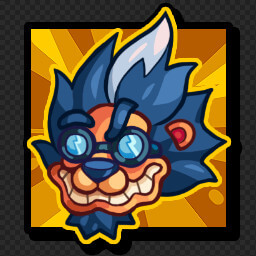 Kill Lionstein boss
Dead Weight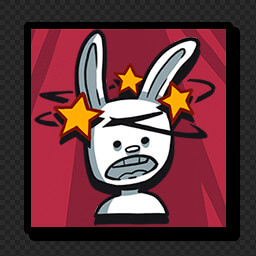 Die more than three times in co-op in a single stage
Break the Glass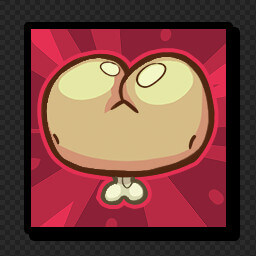 Kill Ass'inGlass boss
Weapons Master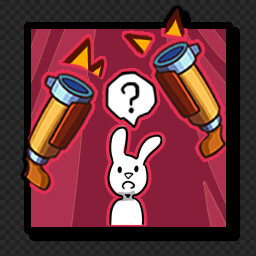 Unlock all weapons
Perk Master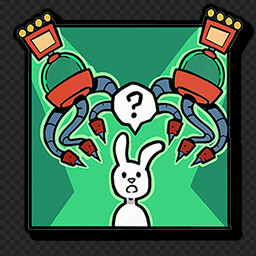 Unlock all perks
Celebrity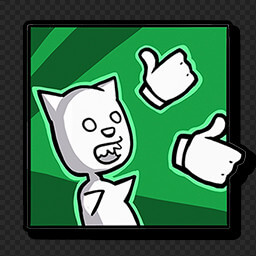 Get 5000 likes in a single run
Ninja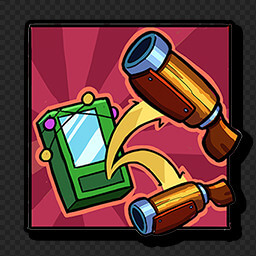 Take the new weapon 3 times in a row in the coop mode
Stubborn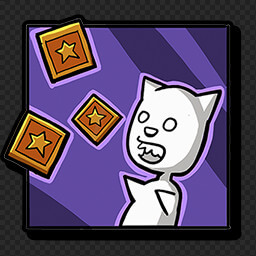 Do 50 runs
Arms Dealer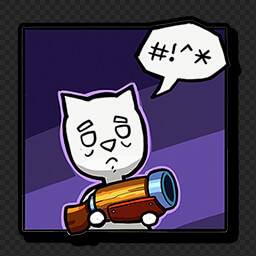 Sell 20 weapons in the shop
Anger Management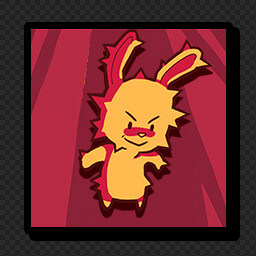 Get both low health perks active
Well, that was impressive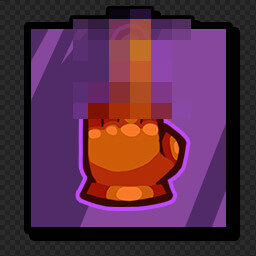 Get killed by a rat
Thiccc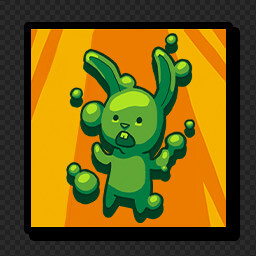 Have both skin perks at a time
Better Safe Than Sorry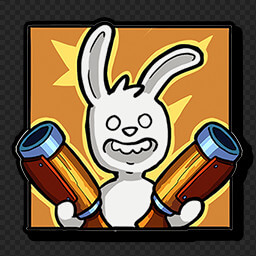 Take two weapons in the lobby
Speedrunner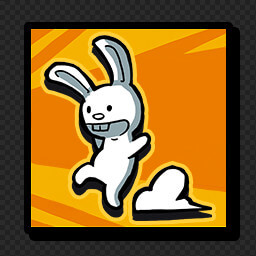 Complete any level within 5 mins
Risk-taker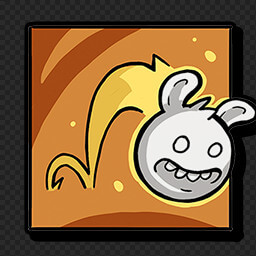 Finish episode without picking up any weapon, special item, or healing heart
Life Beyond the State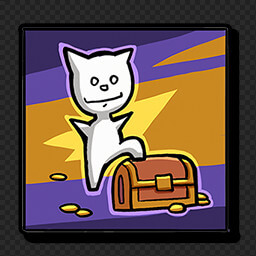 Buy the Golden Gun in the shop
Flawless Victory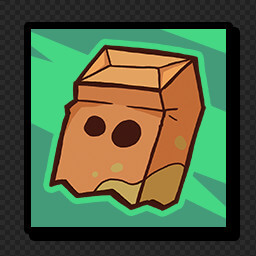 Complete any level without getting hit
You know you can switch weapons, right?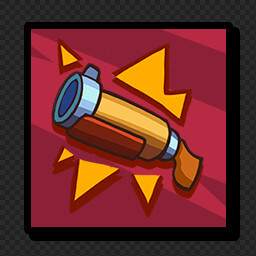 Kill any boss using only class weapons
Items Master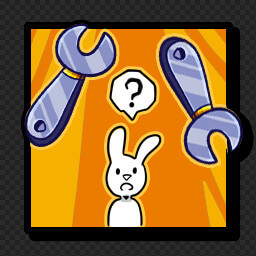 Unlock all special items
Am I Playing With Bots?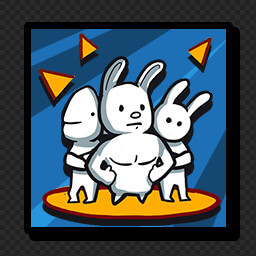 Revive other players more than five times in a single stage
Fashionista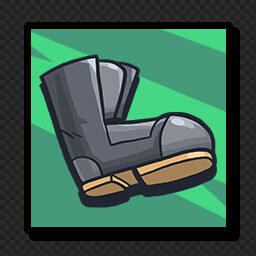 Get boots and use invisibility special
Golden Shot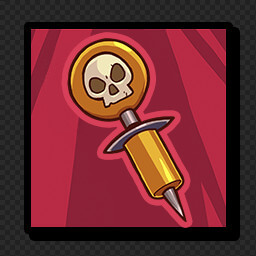 Kill yourself with the Stimpack
Have A Blast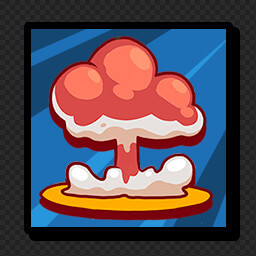 Kill 3 enemies with 1 mine
Marathoner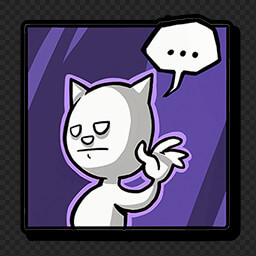 Do 100 runs
Midas Touch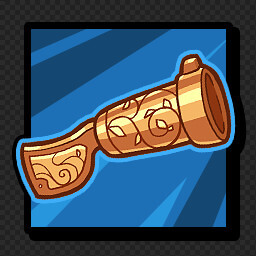 Kill 100 enemies with the Golden Gun