Nevrosa: Escape
Release Date: 22 Dec, 2017
152
RRP: $14.99
Our price: $4.11
About the Game
Nevrosa is an escape room game with horror and action elements, where you are trying to find your way out of mystic laboratory through solving puzzles while being locked in with a strange creature. Mystical machines, old family curse, and various endings depending on your ways of play.

Total immersion — redirect walking locomotion design for natural walking inside your chaperone bounds.
Symphonic soundtrack with position sound system to dive further into Nevrosa world.
Unique gameplay — combining puzzle, action and horror elements with an intuitive narrative.
Art deco-inspired environment filled with creepy puzzle machines and dangerous Mist world in the mirrors to explore.
Evil artifact in your hands: why it follows you? Does it whisper something or it's just in your head?
Different endings: you decide how this nightmare ends.
There is always FREE Nevrosa: Prelude for you:
http://store.steampowered.com/app/598070/Nevrosa_Prelude/

Young Mr. Conway receives as inheritance old family manor somewhere in Northern Europe. His grandpa, William Conway, disappeared a few years ago and was famous for his scientific works and love to art deco style.
Unfortunately, Conway's family mind disease impact became much stronger with ages, so no one knows anything about his last years of life.
Exploring old manor you've reached Grandpa's laboratory where your curiosity leads to unexpected results.
Now you need to figure your way out of this room, try to solve grandpa's mystery, keep your mind sane despite all strange things happening around and face your deepest fear — Conway's disease, that takes your mind.
Will you stay human until the end?
We prepared some special things for you to immerse deeper into Nervosa world:
Full room scale locomotion: no teleport, touchpad movement or other tricks — feel free to walk around exploring environment like in real life. You'll need only 1,5x2m to play.
You have a body! We don't hide or transform your hands too. If you take an object — you take it with your hand just like it supposed to be in the real life. So keep your fingers safe from fire and sharp objects — you'll need them.
Special modes — let's keep it in secret for now :)
SYSTEM REQUIREMENTS
Windows
Minimum:
Requires a 64-bit processor and operating system
OS: Windows 7+
Processor: Intel i5
Memory: 8 GB RAM
Graphics: NVIDIA GTX 970 4Gb
Storage: 1500 MB available space
Additional Notes: Requires VR Headset and 1,5x2m to play
Recommended:
Requires a 64-bit processor and operating system
OS: Windows 7+
Processor: Intel i7
Memory: 16 GB RAM
Graphics: NVIDIA GTX 1080 6Gb
Storage: 1500 MB available space
Additional Notes: Requires VR Headset and 1,5x2m to play
Mac OS X
Minimum:
Requires a 64-bit processor and operating system
Recommended:
Requires a 64-bit processor and operating system
SteamOS + Linux
Minimum:
Requires a 64-bit processor and operating system
Recommended:
Requires a 64-bit processor and operating system
Long Arms
Touch an object out of bounds in the Apartments
Return To Sender

Send the capsule back unopened
Bloody Ending

You could not stop, the Cube was calling
Hat Off
(Secret achievement)
Ranaway Ending

I was too scared, I've lost my mind
Misty Ending

Reveal the truth about William Conway's disappearing
Cure Ending

Cure the beast and find out it's secret
No Guns

Don't use Blood Pistol against spiders
Candle Man

(Secret achievement)
Conway Stamp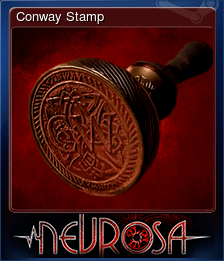 Ritual Knife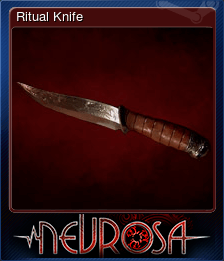 Vampire Pistol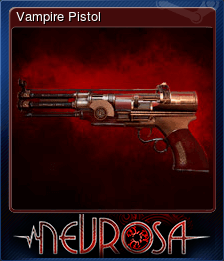 Streoscope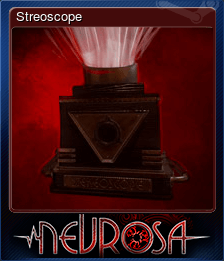 Record Player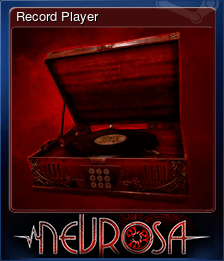 Clockwork Heart