Lunar Flight
Release Date: 10 Jan, 2012
5245
Explore the most realistic and beautiful realtime simulation of 'Lunar Flight' in this unique and challenging game. Experience the heart pounding sense of dread as you deliver supplies to moon bases with only seconds of fuel to spare!

A modern take on the classic arcade game, Lunar Lander, Lunar Flight extends the experience to a fully fictionalized and accessible lunar module simulator providing a variety of mission types involving transporting cargo, acquiring data at survey locations and locating lost cargo.

Completing missions earns experience points and money to be used to refuel, repair and upgrade the lunar module. In addition to missions there are time trial challenges complete with online leader boards and a globally ranked 'pilots' leader board, ranked by experience. To round out the game there are a variety of achievements to provide additional challenges and objectives.

When you think you've got what it takes, head online and go head to head in deadly combat against the best pilots in the world in Lunar Flights Multiplayer mode.

A truly unique and challenging flight simulation experience, Lunar Flight will give you many hours of immersive, addictive and rewarding gameplay.
Oculus Rift Virtual Reality Support - Please Note Mac is not yet supported

Lunar Flight also features one of the best Oculus Rift Virtual Reality integrations yet conceived. It has an entirely new Virtual Cockpit and UI designed specifically for VR and offers an unprecedented immersive experience of flight simulation on the Moon & Mars.
Key features
Oculus Rift Mode with Optimized VR Cockpit and UI
Track IR Support
Authentic Newtonian space physics
Addictive, challenging Simulation
Earn money and experience from Transport, Survey & Lost cargo recovery missions
Purchase Upgrades and Action items for the Lunar Module
Online Time Trial and Pilot Experience Leader boards
Online Multiplayer with Weapon Systems
Random mission generation
51 Achievements
Spectacular graphics and effects
Award Winning Soundscape
Unique Quad view display
Comprehensive Replay System
Default X360 Controller Support
Support for multiple Input Devices (HOTAS)
SYSTEM REQUIREMENTS
Windows
OS: Windows XP / Vista / 7
Processor: 2.4 GHz or equivalent processor
Memory: 2 GB
Hard Disk Space: 900 MB
Video Card: 500 MB Video RAM and at least Shader Model 2.0
DirectX®: 9.0c
Sound: Windows compatible sound card
Mac OS X
OS: 10.6 or later
Processor: Intel Only
Memory: 2 GB RAM
Hard Disk Space: 900 MB
Video Card: 500 MB Video RAM and at least Shader Model 2.0
DirectX®: 9.0c
Sound: Any
Crashed

The Lunar Module was destroyed
Pilots License

Succesfully land and refuel at a Base other than Alpha
Crater Delta Service
Land & Refuel at Delta - Map1
Crater Bravo Service

Land & Refuel at Bravo - Map1
Special Delivery

Complete a Transport Mission
Crater Charlie Service

Land & Refuel at Charlie - Map1
Crater Alpha Service
Land & Refuel at Alpha - Map1
Consumer

Use an Action Item
Out of Bounds

Fly off the edge of the map...
Welcome To Mars!

Load the Mars Map
Upgraded

Purchase an Upgrade
Crater Serviced All

Land & Refuel at every base on Map1
Data Acquired

Acquire Data on a Survey Mission
Recovery

Recover a Lost Cargo Container
Data Transfer

Complete a Survey Mission
Skilled Pilot

Complete a mission and get the Cockpit Bonus
Lost and Found

Complete a Lost Cargo Mission
Low Flyer

Take off and land at another Base without exceeding an altitude of 10
Hills Delta Service

Land & Refuel at Delta - Map2
Freight Master

Complete 10 Transport Missions
Hills Bravo Service

Land & Refuel at Bravo - Map2
Hills Charlie Service

Land & Refuel at Charlie - Map2
High Flyer

Reach an altitude of 500 then succesfully land at a Base
Hills Alpha Service

Land & Refuel at Alpha - Map2
Hills Serviced All

Land & Refuel at every base on Map2
Canyons Delta Service

Land & Refuel at Delta - Map3
Canyons Bravo Service

Land & Refuel at Bravo - Map3
Canyons Charlie Service

Land & Refuel at Charlie - Map3
The Need For Speed

Reach a speed (VEL) of 20 ms then succesfully land at a Base
Canyons Alpha Service

Land & Refuel at Alpha - Map3
Mars Bravo Service

Land & Refuel at Bravo - Map4
Maxed Out

All Upgrades at Level 3
Mars Delta Service

Land & Refuel at Delta - Map4
Canyons Serviced All

Land & Refuel at every base on Map3
Frequent Flyer

Land & Refuel at every base on all Maps
Mars Charlie Service

Land & Refuel at Charlie - Map4
Determination

Complete 10 Lost Cargo Missions
Mars Alpha Service
Land & Refuel at Alpha - Map4
A Good Time

Complete a Time Trial within the Target Time
Data Miner

Complete 10 Survey Missions
Mars Serviced All

Land & Refuel at every base on Map4
Evasive

Evade a Missile
Scratch One Bogey
Get your first kill
Participation

Complete a Mission Round
Bruises

Complete a Deathmatch Round
Generous

Give some Money
The Snake

Evade 10 Missiles
Most Efficient

Win a Mission Round
Top Gun

Win a Deathmatch Round
The Warrior

Score 10 Kills
The Philanthropist

Give 100k in one transaction
Crater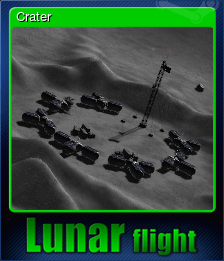 Hills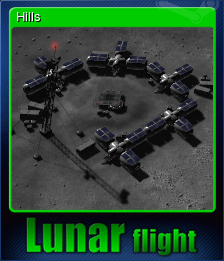 Canyons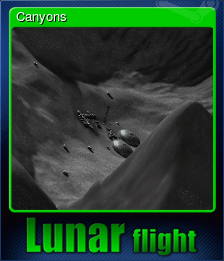 Mars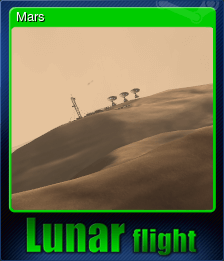 Leaving Alpha Base