Minion Masters - Zealous Inferno
Release Date: 5 Mar, 2020
1067
RRP: $14.99
Our price: $2.36
NOTE: This content requires the base game Minion Masters on Steam in order to play.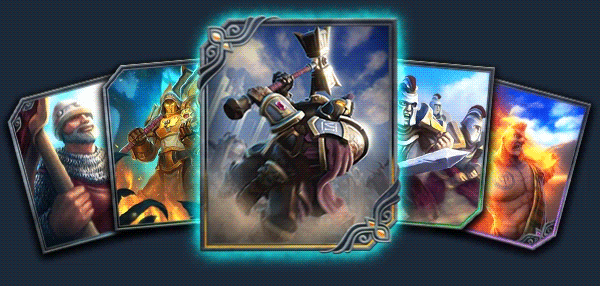 Zealous Inferno is the Faction Box for starting or expanding your Empyrean faction collection. This is a great +300% value bundle of Empyrean cards, including the stalwart commander
Caeleth Dawnhammer
(Legendary!) and 2 exclusive Empyrean cosmetics.
Includes the new season card - Brother of the Burning Fist!
Includes:
3x Caeleth Dawnhammer (Legendary)
5x Sun Burn (Supreme)
20x Banner Man
40x Brother of the Burning Fist
40x Legionnaires
5x Power Tokens (Get 5 extra random surprises)
1x exclusive Legendary Empyrean Avatar - Animated!
1x exclusive Legendary Empyrean Emote - Animated!
The Empyrean Army keeps the enemy on the defensive with a strong blend of tough infantry and big minions to soak up damage. Take advantage of the Empyrean Army keyword that boosts your cards for playing multiple Empyrean cards. Use your Caeleth and Brother of the Burning Fist to lead your army and follow up with a group of Legionnaires, then put down a Bannerman to protect your Minions, and lastly, finish off with Sun Burn to send your army into a zealous rage!
With this Faction Box, you have the perfect kit to become an Empyrean Commander!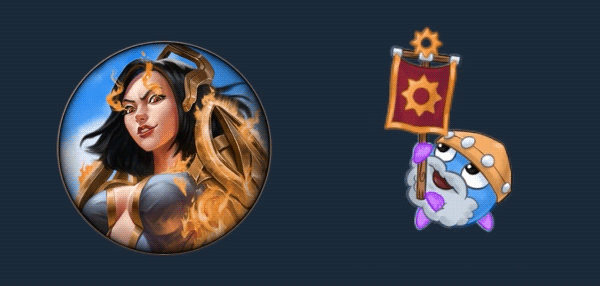 SYSTEM REQUIREMENTS
Windows
Minimum:
OS: Windows 7, Windows 8, Windows 10
Processor: Intel Core i3, 2.4 Ghz or equivalent
Memory: 4 GB RAM
Graphics: Nvidia Geforce GT 240 or equivalent, minimum 512 MB of VRAM
DirectX: Version 10
Storage: 6 GB available space
Mac OS X
Minimum:
OS: Mac OS X 10.12.4+
Processor: Intel Core i3, 2.4 Ghz or equivalent
Memory: 4 GB RAM
Network: Broadband Internet connection
Storage: 6 GB available space