Animal Crossing: New Horizons (EU ONLY)
Release Date: 20 Mar, 2020
2287
NOTE: THIS PRODUCT WILL ONLY REDEEM IN EU REGIONS
Animal Crossing: New Horizons
If the hustle and bustle of modern life's got you down, Tom Nook has a business venture up his sleeve that he knows you'll adore: his brand-new, ultra-exclusive Nook Inc. Deserted Island Getaway Package!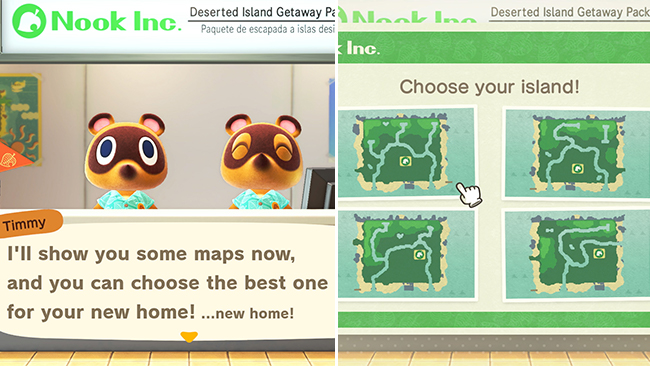 Choose your island
Before boarding your flight to the island, you will choose the island from a range of options. Choosing to live in the Northern or Southern Hemisphere, for example, will affect the timing of the seasons. When the seasons change on the island, so do the activities.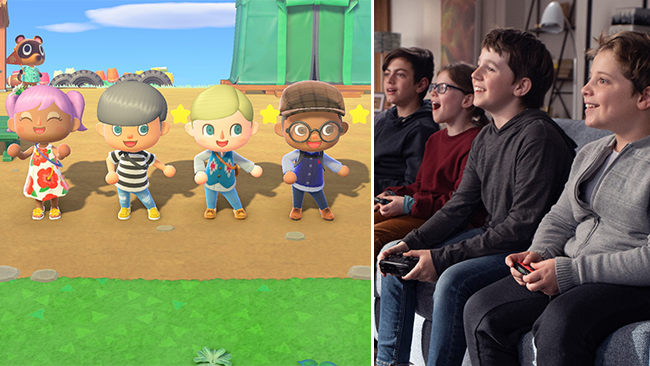 Party Play
With the Nook Inc. Deserted Island Getaway package, up to eight people can live on one island.* In Party Play, residents can call up to three other players to explore the island at the same time. Whoever calls the others will be the Leader, making the others the Followers. It's easy to change out the Leader, letting others quickly take charge. Any creatures or items found by Followers will be stored in a recycle box at the Resident Services building.
*Up to 8 players registered as users on a Nintendo Switch console can live on one shared island, and up to four residents of one island can play simultaneously on one console. Please note: only one island can exist per Nintendo Switch console, irrespective of the number of users registered to or copies of the game used on one console. One Nintendo Switch and one copy of the game is required for each unique island.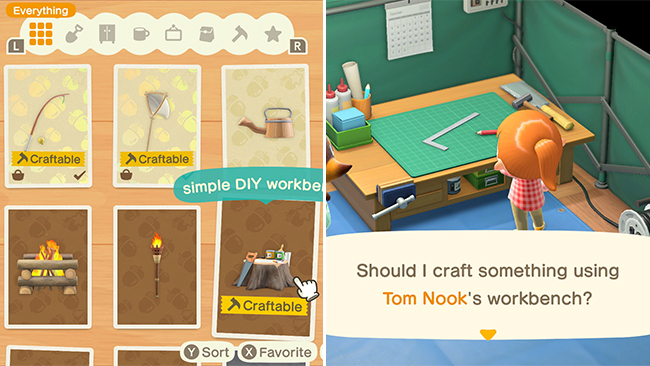 Orientation
After landing on the island, residents will receive a helpful orientation session from the Nook Inc. staff. At this time, you'll be provided with the tent that's included with your getaway package. You can chat with other island residents about where you want to set up your new home and help them choose their home locations as well.
Resident Services
The Resident Services facility is available to support daily needs 24 hours a day, seven days a week. They provide services such as the sale of everyday goods, the purchase of unwanted items and helpful advice.
DIY
By collecting specific materials around the island, residents can craft a wide variety of things, including tools and furniture. DIY workshops teach you how to enrich your life by crafting DIY recipes. As you become more familiar with DIY, you can even learn special skills like changing the colour of your DIY furniture or decorating them with custom designs.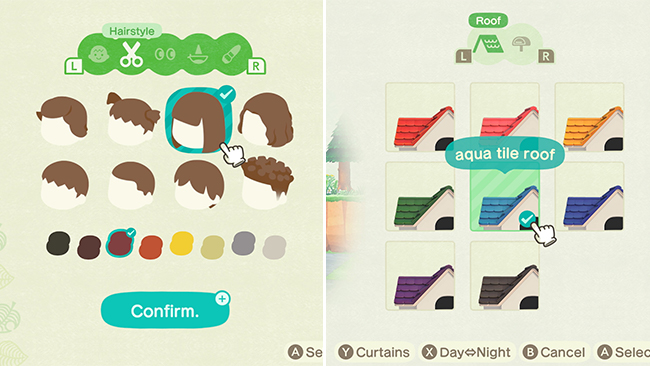 Become a Home Owner
The tent provided to you by Nook Inc. is great, but have you considered a house? Home loans have no deadlines, interest or assessment, and you can pay your loan back at your own pace. A house offers much more space than a tent and also includes storage space for any extra furniture and baggage. Once you own a home, you can channel your inner interior designer, setting up the walls, flooring and furniture however you like. You can also use extension and remodelling services to expand and customise your home even more.
Customisation Deluxe
Animal Crossing: New Horizons offers more customisation options than ever before, from personalising the look of your character all the way down to skin tone, hairstyle and clothing, to placing buildings and items wherever you want on the island. You can even decorate the inside and outside of your home.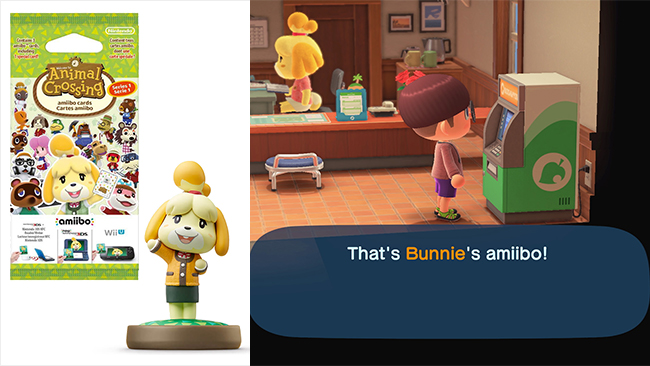 amiibo Support
Animal Crossing: New Horizons supports amiibo figures and amiibo cards from the Animal Crossing series. You can also invite these familiar faces to Photopia, an island that exists in the game, where you can place models in creative photo shoots.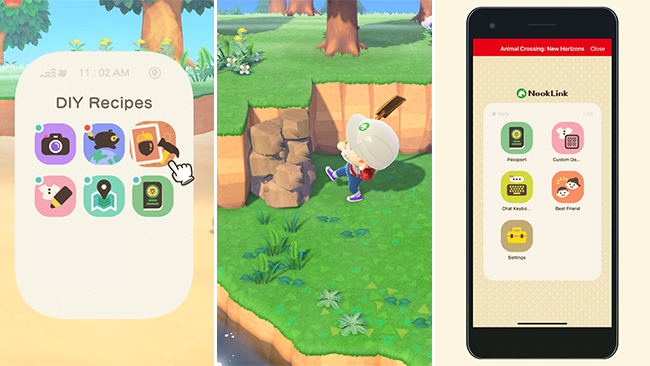 New features
NookPhone: Nook Inc. will provide some basic necessities and services, including your very own NookPhone. It has standard apps, like a camera and map, but over time, new applications will be added. The camera can be used to take in-game photos all over the island – even adding fancy filters is possible.
Nook Miles: Players looking for more concrete goals can take advantage of the Nook Mileage program. Fulfilling certain challenges and experiences will earn miles to pay off the cost of the getaway package or, eventually, to exchange for in-game rewards. Rewards range from in-game Nook Inc. merchandise and helpful items that can enrich your time on the island, to tickets usable to visit distant islands.
Land Development: While crossing rivers on the island is possible by pole-vaulting and climbing elevated land using ladders, you can also change the landscape by adding bridges and slopes. Once your island is fully decked out, you'll receive a permit to freely pave your own paths, as well as perform major construction like changing the paths of rivers or building and demolishing cliffs.
Island Tours: These "mystery island tours" are at the whim of the pilot, so players never know where they will end up. Once on these smaller islands, feel free to gather as many items – like DIY materials and creatures – as you want and take them back with you to your island.
NookLink: With NookLink, which is part of the Nintendo Switch Online app, players can scan a Custom Design QR Code pattern from previous games Animal Crossin: New Leaf or Animal Crossing: Happy Home Designer with a real-life smartphone and then download them to Animal Crossing: New Horizons. When connected online, it's also possible to talk with friends who also have Animal Crossing: New Horizons with the Nintendo Switch Online smartphone app, using the smartphone as a keyboard or for voice chat. NookLink will launch in March.