Primal Pursuit
Release Date: 28 Feb, 2019
889
RRP: $14.99
Our price: $6.62
A thrilling, multiplayer animal racer, Primal Pursuit throws players into deadly race tracks in an ancient competition to reign as the supreme clan. Harness your mount's powerful abilities to fight to the front of the pack while avoiding the giant's traps and perils.
Extreme Features:
Non stop movement and adrenaline fueled gameplay
The animals run on adrenaline and behave as such. Learn the best ways to control your mounts!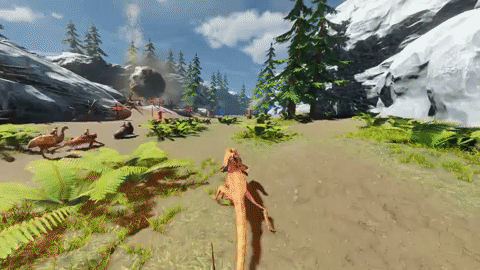 Crazy and unpredictable threats joins you in the races
For the giant's own entertainment, the race tracks contain dangers and hazards that must be avoided at all costs.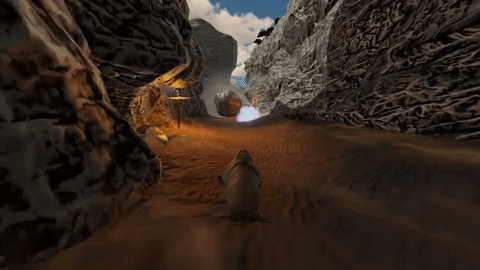 Unlock all eight clans and gain the power to ride their native mounts through the races
Each animal has their own set of abilities and controls which caters to their unique play style.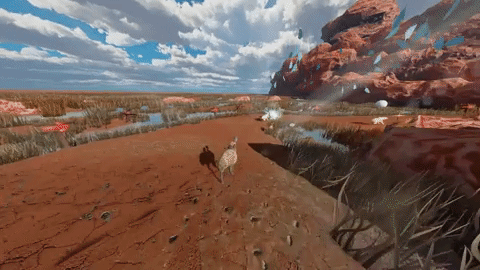 Ways to play
Up to 12 players can compete in the races. Play single player in epic tournaments and challenge modes, compete in time trials, battle others online or create your own lobby with friends and custom rules.
SYSTEM REQUIREMENTS
Windows
Minimum:
OS: Windows 7
Processor: 32 bit
Memory: 2 GB RAM
Graphics: Intel HD 4000 Series
DirectX: Version 11
Network: Broadband Internet connection
Storage: 4 GB available space
Is This An Achievement?

Die!
Baby Steps

Travel 1 kilometre in total.
Moving Up

Travel 25kms in total.
Certificate of Participation

Finish your first tournament.
Fossil

Complete an online match.
Gnarly!

Score your first 100 points.
Primitive

Win an online match.
Cross-Country

Travel 100kms in total.
Champion

Place 1st in a tournament.
Totally Tubular!

Score 250 points total.
Relic

Complete 10 online matches.
Primal Individual

Complete 5 tournaments.
Radical!

Score 500 points total.
Remnant

Complete 25 online matches.
Primal Elder

Complete 100 online matches.
Palaeolithic

Win 10 online matches.
Ancient

Win 25 online matches.
Copper Collector

Collect 100 coins.
Marathon

Travel 500kms in total.
Primal

Win 100 online matches.
Prime-maculate, Dude!

Score 1000 points total.
Riding With The Pack

Unlock all animal clans.
Primal Bot Slayer

Place 1st in 5 tournaments.
Can't Wait To Be King

Reach level 10.
Thrill Seeker

Place first in any cup on Insane.
An Outright, Primal, Epic!

Travel 1000kms in total.
Rolling Boulder

Complete any cup in challenge mode.
Silver Saver

Collect 500 coins.
King Of The Jungle

Reach level 20.
Gold Digger

Collect 1000 coins.