Inked
Release Date: 26 Apr, 2018
1283
RRP: $19.99
Our price: $5.14

Inked is a puzzle-platformer where you play as the Nameless Hero, a ronin character drawn by a comic book artist, Adam. By using simple geometrical shapes, you'll solve puzzles and venture through Adam's world to find Nameless Hero's lost love Aiko. The story goes deeper than first perceived entwining Adam and the Nameless Hero. Together they will embark on a journey that will forever change them both.

In Ink on Paper
Inked holds a unique visual art style as it's told on paper and viewed through the eyes of Adam - the creator of the Nameless Hero. You will travel across a vast geometrical world drawn on paper and unveil its deeper meaning.

SYSTEM REQUIREMENTS
Windows
Minimum:
OS: Windows 7 32-bit or higher
Processor: 2.3 Ghz or higher
Memory: 4 GB RAM
Graphics: GeForce GTX 750 / Radeon R7 260X or equivalent with at least 1024 MB
DirectX: Version 9.0c
Storage: 8 GB available space
Sound Card: 100% DirectX 9.0c compatible sound card
Betrayal

Who is your friend?
Only simple things

Dwell here
Surfer dude

Ride the wave
The plot complexes

And so does the world
Rescue

Reach Aiko
Getting back up

(Secret achievement)
Out of the dark

You made it!
Bird Liberator

Release some of your feathery friends
Adept swimmer

You really are
Croc Hunter

The hunter becomes the prey
Jailbird

Don't do the crime if you can't do the time
Pillar professional

You really love flying...and falling
Cowboy

The last spirit of the west
A change of perspective

(Secret achievement)
Yeti on the Summit

Reach the mountain summit
Power play

The one he didn't want you to have
Behind the scenes

See the truth of your world
Predestination

Was it all for nothing?
Popping pills

Maybe you had too much
Avid Birdwatcher

Release half of your feathery friends
Inking Veteran

You drew a lot of stuff
Snow day

Make the most of it
Bushido

You desired this
InkedU 720p English Sub

For your eyes only
Astronaut

That's one small step for a man, one giant leap for mankind
Ornithologist

Release all your feathery friends
Everybody deserves happiness

You fought for this
Waterpark

Splash some water in your face
Where all journeys end

You asked for this
Samurai tactics

You survived the final showdown without a scratch
Swamp Selfie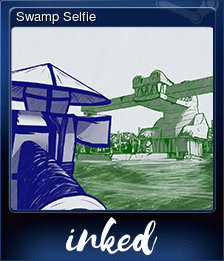 Forest Selfie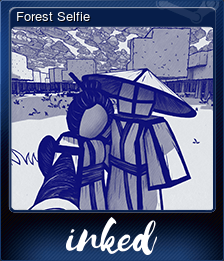 Desert Selfie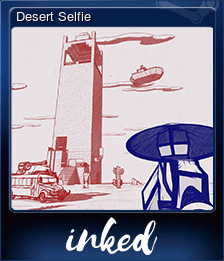 Frostland Selfie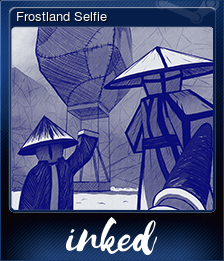 PenHen Selfie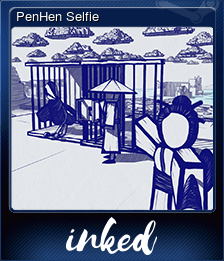 Cherry selfie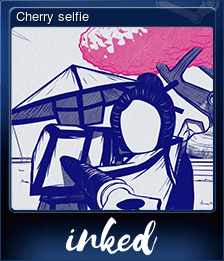 Chaos selfie