A.R.E.S.: Extinction Agenda
Release Date: 19 Jan, 2011
1786
RRP: $4.99
Our price: $1.81
About the Game
A.R.E.S.: Extinction Agenda is the first chapter in a full featured episodic hardcore action packed side scrolling platformer, in the traditions of retro classics, where you play as Ares, a combat robot created for the sole purpose of saving humanity. Can you live up to the task or will you be reduced to nuts and bolts?
You are Ares, the first Zytron immune robot. A symbol of how far human technology has come, you are the most advanced robot in existence; built to run faster, jump higher, and fire quicker. In addition to these core attributes, your design includes a system for converting spare parts and resources into valuable items, armor, and weaponry. You will need to use everything at your disposal in order to reach and rescue the survivors aboard the Zytron infected space station.
Key features:
Play through various locations in the A.R.E.S. universe, each a beautiful, unique, 3D environment with challenging obstacles.
You are the ultimate weapon with the ultimate sidekick – Collect the secret items and get power up to become a perfect weapon.
Come face to face with colossal opponents, learn their patterns to defeat them in battle.
Destroy enemies, collect their parts, and then recycle them to make incredible items, including health packs, ammo, and weapon upgrades.
SYSTEM REQUIREMENTS
Windows
OS: Microsoft Windows XP, Windows Vista or Windows 7
Processor: Intel Core™2 Duo Processor, AMD Athlon x2 Processor
Memory: Windows XP:1GB, Windows Vista, 7:2GB
Graphics: NVIDIA GeForce 7600 series, ATI Radeon HD 2400 series
DirectX®: DirectX 9.0c
Hard Drive: 300 MB
Sound: DirectSound compatible (DirectX 9.0c or higher)
Where is the Emergency?

Discover and use your first repair machine
Ready For Action
Finish all of the in-game tutorials
Weapon At Maximum

Upgrade one of your weapons to its maximum level
Burst with the Energy

Destroy 5 or more enemies, at once with Valkyl's Zypher Cannon
Ninety-Nine Combo

Maximize your attack combo
Extinction of the Robots

Destroy 1000 enemies
Primary Objective

Finish the game once
It's a Long Story

Watch all the cut-scenes without skipping
It's getting too hot!

Trick a Bomber to hit and destroy a Zytron Walker (LA)
Don't Come Back Again

Perfect the Goliath boss fight
Close Combat Fighter

Destroy 10 enemies, using your Dash Attack
Art of Destruction

Destroy 20 enemies, using your Grenade Attack
Master of Stun

Stun 10 enemies with the EMP grenade
I Am Trashman

Collect 1000 units of each material type
Bookworm

Collect all the Data cubes
Boss Headhunter

In Hard Mode, defeat all the bosses using only the Zytron Blaster
Unlimited Energy

Finish all of the stages without using a single repair kit
You Should Have Two

Perfect the Carrion boss fight
I am the Destroyer

Achieve Synthesis Soldier rank 'A'
Die Another Day

Finish all of the stages without dying
Fight with the Same Size

Perfect the Sentinel boss fight
Whatever Your Size Is

Perfect the Prime Guardian boss fight
Here is my True Strength

Achieve Synthesis Soldier rank 'S'
Soldier of the Universe

Achieve Synthesis Soldier rank 'SS'
Ares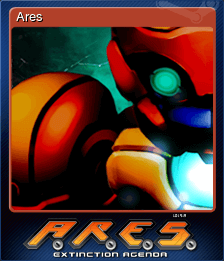 Dr. Julia Carson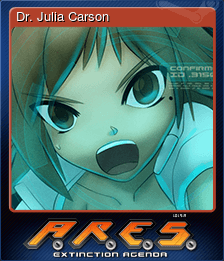 Valkyl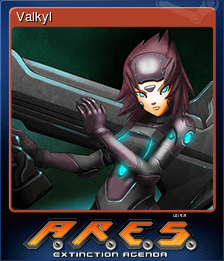 Prime Guardian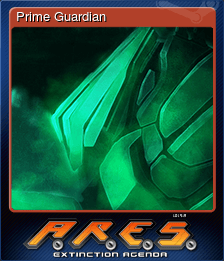 Minos Core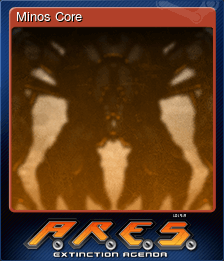 Zytron