Dead Island: Game of the Year Edition
Release Date: 26 Jun, 2012
6175
Game of the Year Edition
The Zombie apocalypse returns with this content packed edition of the fan favourite. It´s time to return to the beautiful, zombie-infected shores of Banoi!

With the Dead Island Game of the Year Edition players get the chance to experience the full story behind the Banoi Zombie Outbreak. The GOTY includes
Dead Island
Bloodbath Arena DLC
Ryder White DLC
Blueprint "The Ripper" Weapon
Get ready for your return to Dead Island, a paradise to die for!
About the Game
Terror. Violence. Madness. Bedlam. A holiday paradise gone mad. A tropical island turns into total chaos after a mysterious zombie outbreak. Cut off from the rest of the world, the player's only chance to survive is to fight to the death and find a way to escape from the island.

Dead Island combines first-person action with a heavy focus on melee combat, character development and customization of a vast array of weapons. All of these gameplay features are presented in a dark story inspired by classic zombie movies with a gritty and engrossing campaign that can be played with up to four players in co-op mode.

Set in an open world tropical island, hordes of different festering zombies await players around every corner while they embark on a variety of thrilling missions through the holiday resort. With firearms and ammunition being scarce the player must rely on utilizing found items as weapons for self-defense and fight off zombie hordes in intense melee combat. A diverse range of items can be collected and will later serve to transform the player's ordinary makeshift weapons into serious instruments of destruction.

In addition to satisfying even the most bloodthirsty action fan's fantasy, Dead Island also features role-playing elements which allow the player to develop one of the game's unique character classes according to their preferences, all the while learning new skills and fresh tactics during their journey through the perilous environments of the island. What's more, anytime during a game up to four players can seamlessly join together and experience the intense combat and immersive story with cooperative gameplay.
Key Features
First-person melee combat
4-player coop
Weapon customization
Set on an gorgeous open world tropical island
RPG elements for character development
Hordes of gruesome zombies
SYSTEM REQUIREMENTS
Windows
Minimum:
OS: Windows XP
Processor: Core2Duo 2.66 GHz
Memory: 1 GB RAM
Graphics: ATI 2600XT 512MB VRAM (GeForce 8600GT)
DirectX®: DirectX 9.0C
Hard Drive: 7 GB available hard drive space
Other: keyboard, mouse
Recommended
OS: Windows 7
Processor: Core2Duo 2.66 GHz
Memory: 4 GB RAM
Graphics: GeForce 9600 (1GB)
DirectX®: DirectX 9.0C
Hard Drive: 7 GB available hard drive space
Other: keyboard, mouse
Mac OS X
Minimum:
OS: OS X 10.8 and newer
Processor: Intel Core i5 2.7 GHz
Memory: 8 GB RAM
Graphics: NVidia GeForce GT 640M 512MB
SteamOS + Linux
Minimum:
OS: Ubuntu 12.0.4
Processor: Dual core AMD/Intel processor @ 2800Mhz or better
Memory: 1 GB RAM
Graphics: Nvidia GT 430 (1024MB)/ ATI Radeon HD 5570 (1024MB) or better
Note* Intel integrated graphics are unsupported at this stage
Minimum:
OS: Ubuntu 14.0.4
Processor: Intel i7 @ 3.5 GHz
Memory: 8 GB RAM
Graphics: Nvidia GTX 660 (2048MB)
Warranty Void if Used

Create a customized weapon.
A taste of everything

Kill a zombie with 10 different melee weapons.
Knock, knock

Breach a locked door with the first blow.
Learning the ropes

Reach level 10.
Cardio

Travel a distance of 20 kilometers on foot.
Karma-geddon

Kill 50 zombies using a vehicle.
Need a hand?

Join another player's game.
Together in the light

Complete 5 quests in a single co-op game with the same partners.
How many days exactly?

Play Dead Island - Definitive Edition at least 28 days after starting it for the first time.
Steam Punk

Create weapons to rival the gods of fire or thunder.
Hell in paradise

Complete act 1.
Road Trip

Drive a total distance of 10 kilometers.
Tis but a flesh wound!

Sever 100 limbs.
Dedicated student

Reach level 25.
Savior

Save 5 people besieged by zombies.
Hack & slash

Kill 250 zombies using edged melee weapons.
Humanitarian

Kill 50 human enemies.
Going steady

Complete 25 quests while playing with at least one co-op partner.
Gotta find'em all

Find 60 collectibles.
No raccoons in here

Complete act 2.
Busy, busy, busy

Finish 75 quests cumulatively.
A very special day

Kill 250 zombies with modified weapons.
To put it bluntly

Kill 250 zombies using blunt melee weapons.
One is all I need

Kill 5 Infected in a row with a single blow.
King of the jungle

Complete act 3.
Banoi Redemption

Complete act 4.
First!

Kill a Suicider with a grenade.
I want one of those

Customize 25 weapons.
Tae Kwon Leap

Kill 25 zombies with your bare fists.
Catch!

Kill an Infected with a grenade blast.
Nearly there

Find 120 collectibles.
Wave and Smile

Play any Arena in co-op.
Guns don't kill but they help

Kill 250 zombies using firearms.
Rageman

Kill 100 enemies with Fury attacks.
Rootin' Tootin' Lootin'

Loot 5 Exceptional Weapons.
Gesundheit!

Heal yourself with a medkit 100 times.
Extreme Firefighting

Set 5 enemies on fire and then kill them with explosives.
Ah! Spoiled meat!

Kill a Butcher using an axe.
Ménage à trois

Complete 5 quests with 3 co-op partners.
Originality

Play in a co-op team of 4 different playable characters.
Can't touch this

Use a hammer to kill a series of 15 zombies without taking damage.
School of hard knocks

Reach level 50.
Light my fire

Set 10 zombies on fire simultaneously.
Everybody lies

Use a large medkit to heal an injury of 5% or less.
There and back again

Explore the entire island.
Out of honey? Chew bees!

Survive 5 waves using only your fists and legs.
10 heads are better than 1

Kill 10 zombies in a row with headshots.
Death Incarnate

Survive wave 30.
Morituri te salutant

Survive 30 consecutive waves with at least one co-op player.
Oh, no you don't

Kill a Ram using tackle skill.
Looking for trouble

Survive 5 waves in each of the 4 Arenas.
People Person

Play with 10 different co-op partners for at least 15 minutes each.
Complete a set

During a single round kill an Infected, Suicider, Ram, Butcher, Floater, Walker.
Fancy

Survive 10 consecutive waves using only custom weapons.
Right 4 Life

Complete act 1 with 4 different characters.
Stick it to the enemy

Survive 15 consecutive waves using the analog combat controls.
Gladiator school

Survive 15 consecutive waves with each of the 4 characters.
Beach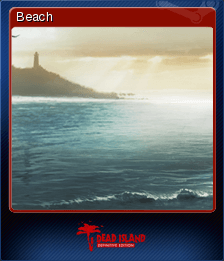 Logan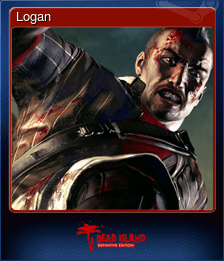 Sam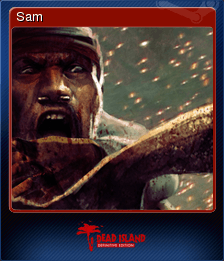 Beach Resort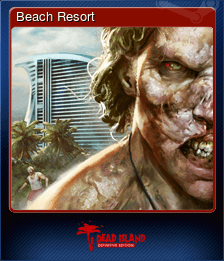 Banoi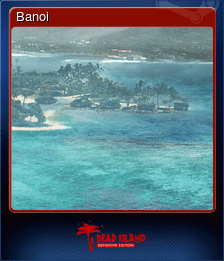 Pool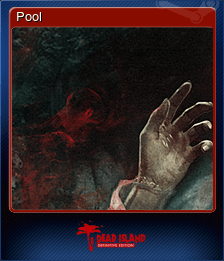 Purna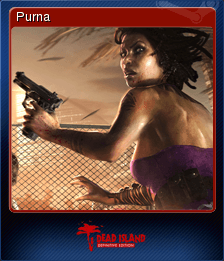 Xian Mei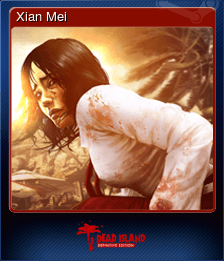 Zombie