1954 Alcatraz
Release Date: 11 Mar, 2014
1970
RRP: $9.99
Our price: $0.84
1954: Alcatraz – The cash is out there. But who will get it?
Joe's doing 40 years on Alcatraz for a heist on an armored truck. The loot is still hidden out there, but only Joe knows where it is. In the streets of San Francisco, Joe's ex-accomplices and his wife are eager to find the stolen money. Who will get their hands on the dough?
In this interactive Point & Click adventure by Daedalic Entertainment and Irresponsible Games - the team of Gene Mocsy - Joe and his wife Christine will be playable characters. Players will decide between love, treachery, life and death: will Christine assist Joe during his prison break? Will they recover the fortune together? Or will they succumb to greed? Will Christine deceive her husband, taking revenge for all the disappointments and a marriage that brought her nothing but hardship? Will she just turn her back on Joe and hit the road with his former accomplices? Or will Joe gain everything in the end?
1954: Alcatraz offers all what makes a great adventure: challenging puzzles, a mature crime story with a dynamic plot and various possible outcomes, and a whole bunch of shady characters: brutal felons, making life on The Rock even harder for Joe, while outside not only his partners-in-crime but also snoops and cops are after the money and Christine. The cinematic San Francisco of the 1950s, caught in a gritty comic style is a harsh place. But it's also a place where 1954: Alcatraz can also pay homage to history and zeitgeist, in form of the Beatnik culture and other contemporary themes.
.
Key Features
Two playable characters: the gangster couple Joe and Christine
More than 20 additional 3D animated characters
More than 60 hand drawn backdrops, based on original footage of San Francisco, North Beach and Alcatraz
Challenging puzzles and exciting dialogues by Gene Mocsy, co-writer of Ghost Pirates of Vooju Island
Atmospheric Beat and Jazz soundtrack by Pedro Macedo Camacho (Fairytale Fights, Ghost Pirates of Vooju Island, A Vampyre Story, Audiosurf)
In-game decisions extensively influence the plot and lead to various endings
SYSTEM REQUIREMENTS
Windows
Minimum:
OS: Vista/7/8
Processor: 2.5 GHz (Single Core) oder 2 GHz (Dual Core)
Memory: 3 GB RAM
Graphics: GeForce 200-series/Radeon 300-series/Intel HD 3000-series or better
Storage: 6 GB available space
Sound Card: DirectX 9.0c compatible
Mac OS X
Minimum:
OS: Mac OS X Version 10.7 or higher
Processor: MacBook, MacBook Air, MacBook Pro, Mac Mini, iMac oder Mac Pro release year 2010 or newer
Memory: 4 GB RAM
Graphics: Intel HD4000, nVidia or AMD graphic card
Storage: 7 GB available space
One of those Days

Ain't no rest for the wicked.
Squeaky Clean

You gotta do, what you gotta do.
Friends instead

Dating Detective Valium.
Bush Supporter

Hello there, Sailor!
Queen of the Road

Find out, what the king knows.
A Living Legend

I thought you'd be bigger.
Unpaid work

It's fresh air, at least.
Sweet Bird of Youth

He'll take good care of you, little guy.
Got it!

Get the Jackpot.
I Just Called To Say...

I'm dying to meet you.
Into the Sunset

Listen to your heart.
Pin Me Down

Another bobby pin.
Cat-astrophe averted

Everyone needs a home.
Cat Spin

You spin my cat right round right round.
Two for One

Kick the bucket when the time is right.
Dial M for Murder

Call in the pest control.
Payback Time

Sic Semper Tyrannis.
Sisterhood

Sisters look after one another.
Severed Ties

Learn to let go.
Sandman

Sweet Dreams, Doc.
Hole in One

Do or do not... there is no try.
Blown Away

Some people here sure suck.
Four Star Prison

Make this dump shine.
Sleeping with the Fishes

A dish best served cold.
In Cold Blood

Show no mercy.
In This Together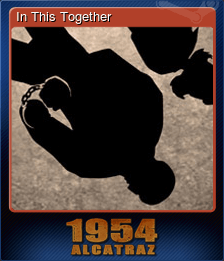 Christine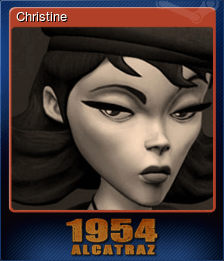 Joe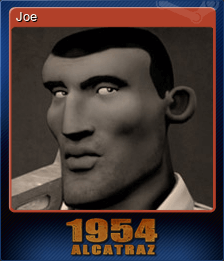 Mickey's Office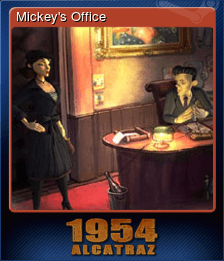 Chinatown Rooftop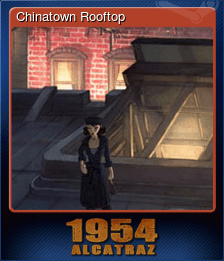 Home Sweet Home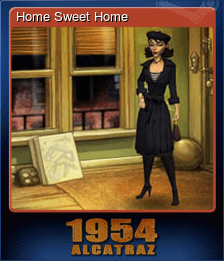 The Chinese Restaurant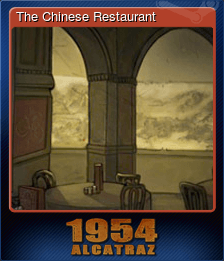 Boo's Bookshop