Strange Brigade Deluxe Edition
Release Date: 27 Aug, 2018
1487
RRP: $79.99
Our price: $6.62
Note: This content includes base game and season pass
About the Game
WILL YOU ANSWER THE CALL TO ADVENTURE?
Egypt, 1930's. Erased from ancient history and buried in a nameless tomb for 4,000 years, Seteki the Witch Queen has risen once again.
Only one troop of daring heroes can stand against the fearsome power of Seteki and her army of mummified monstrosities: The Strange Brigade!
Explore remarkable ruins, solve perilous puzzles and uncover tantalising treasure while blasting your way through an array of undead enemies in thrilling third-person action that's certain to bring out your inner adventurer!
ONE GRIPPING ADVENTURE
Hunt the foul Seteki through a rip-roaring campaign filled with dangerous dig sites, prodigious pyramids and crumbling caves packed with bountiful foes to send back to the afterlife. Explore alone or team up in 2-4 player online co-op!
FOUR FEARLESS FORTUNE HUNTERS
Travel the ancient world as one of four dashing agents trained to tackle the supernatural. Unleash devastating magical powers and unload powerful prototype weapons such as the fire-spitting Krakatoa, the ice cold Chill Burster, and the brain-busting Blunderbuss!
A LEGION OF MALEVOLENT MONSTERS
Seteki is not the only mythological menace to have awoken … she's brought an army of loyal beasts with her! Face her many nefarious ne'er-do-wells, including moaning mummies, fire-breathing assassins, armour-plated minotaurs, giant scorpions and much, much worse!
TONS OF TERRIFYING TRAPS
Keep an eye on your environment to find creative ways to boff your enemies! Decapitate the undead with spinning blades, fry them to a crisp with fire traps, crush them with a well-placed boulder and more. You wouldn't set them on your team mates … would you?
OODLES OF PUZZLING PREDICAMENTS
Keep those peepers peeled for suspicious clues, secret entrances and ancient contraptions that need re-awakening! Who knows what alluring treasures and buried riches await you on the other side…
MESMERISING MODES
Challenge yourself in two extra modes for 1-4 players. Try the fast-paced Score Attack where speed meets style, or take on wave after wave of deadly foes in the action-packed Horde mode!
SYSTEM REQUIREMENTS
Windows
Minimum:
OS: 64-bit Windows 7, 64-bit Windows 10
Processor: AMD Ryzen 3 2200G or Intel CPU Core i3-2100
Memory: 4 GB RAM
Graphics: AMD Radeon HD 7870 (2GB) or NVIDIA GeForce 750 Ti (2GB)
Storage: 35 GB available space
Recommended:
OS: 64-bit Windows 7, 64-bit Windows 10
Processor: AMD Ryzen 5 1500X or Intel CPU Core i7-3770
Memory: 8 GB RAM
Graphics: AMD Radeon RX570 or Nvidia GPU GeForce GTX 1070
Storage: 35 GB available space
It's not theft if you put it in a museum

Find a Relic
Stiff Upper Lip

Kill 20 enemies while on low health
Wonderful Things

(Secret achievement)
Not Out

Kill 501 Enemies
What have you got against pottery?

Destroy 100 pots
Save Our Souls
Destroy a Soul Cage
Bully For You!

(Secret achievement)
Capital shot!

Kill 3 enemies with a single shot
The trick is not minding that it hurts

Spend a total of 20 minute at the low health level
The Mote out of thine eye

(Secret achievement)
Hydra's Teeth

Kill 100 skeletons
Minted

Collect 10000 Gold from Chests
For Medicinal Purposes

Drink 6 health potions within a level without dying or restarting
7 league boots

Travel for a little over 24 miles
Get down, Shep!

(Secret achievement)
One Simply Doesn't Rush These Things

Annoy the Narrator
Hammer of the Gods

(Secret achievement)
Pay the Piper

Open a Gold Door in Horde
Eye say!

(Secret achievement)
A secret door to another world?

(Secret achievement)
Smile, you Son of a B…

Shoot Seteki from Ammit's Jaws
Tinker, Tailor, Soldier, Savant

Solve every kind of puzzle door across the game
Dangers Untold

(Secret achievement)
These Are My Fighting Trousers

Melee kill 5 enemies in 30 seconds
Back From the Mouth of Hell

Complete the First Round in Horde
This Is Becoming A Little Awkward

Exit a Sarcophagus 5 times without restarting
Nobody Likes a Show-Off

Chain 3 Amulet Attacks in a row
Queensberry Rules, ok?

Flatten 100 enemies with a melee attack
Everybody needs a hobby

Rescue a teammate from a sarcophagus 10 times
Now That's Just Not Cricket

Kill a teammate with any kind of trap
I'm stuck with a valuable friend

Collect double the Gold of each of your teammates
Hooked on a Feline

Collect all the Cat Idols
By George, I think they've got it!

Collect the first half of the Shield of Bes
The Pharoah's Curse

Die 50 times
Master of the Armoury

Unlock all the weapons
Cat got your tongue?

Collect the golden Cat Idol from the jungle
There's no 'I' in Team…but there is a 'me'

Complete a level with each of the first four Brigade members
The heart of the mountain!

Collect the second half of the shield of Bes
The cat that got the cream....

Collect the Cat Idol from the cave
Evasive Action

Get to Horde Wave 4 without taking any damage
Pirates' Plunder!

Dig up all of the figures lost to the jungle
Snap Decision

Enter photo mode
To preserve the past is to save the future

Complete the Main Relic Collection
Treasures of the Earth!

Unearth all of the figures lost to the cave
For King and Country

Banish Ammit and defeat Seteki without delivering the Coup de Grace
Knowledge is power!

Find all of the Diaries in the cave
And stay down!

Defeat the evil that lurks in the Pyramid
Is that the Bes you can do?

Reassemble the Shield of Bes
When is a door not a door?

Collect all the Canopic Jars
Purloined Letters

Complete the Main Diary Collection
Master of the Mystical

Unlock/Find every kind of Amulet and Gem
Combing the Cat-a-combs

Collect the Cat Idol from beyond the Pyramids
Ancient Action-Figures!

Find all of the figures lost in Egypt
Conopic chaos complete!

Destroy all Canopic Jars hidden in the cave
A smashing good time!

Destroy all Canopic Jars hidden in the jungle
Well-Read!

Find all of the Diaries in the jungle
...and read all over!

Find all Diaries near the Pyramid
Don't go breaking my jar!

Destroy all Canopic Jars hidden at the Pyramid
Portrait of an adventurer

Unhide the player and hide UI in a picture. Point camera at the player
Definition of courage

Complete the game on Extreme difficulty
Seteki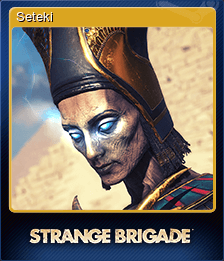 Stone Guardian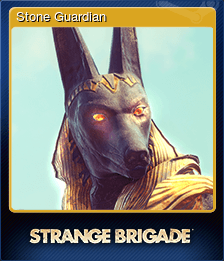 Ghoul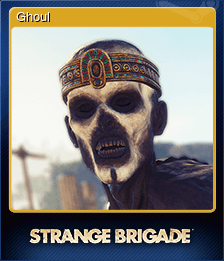 Dread Pirate Tiberian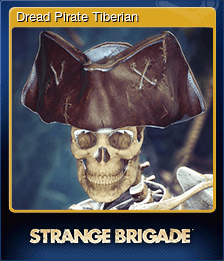 Sinister Stinger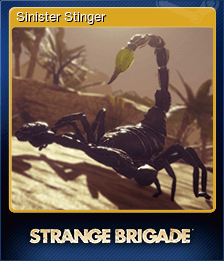 Champion of Seteki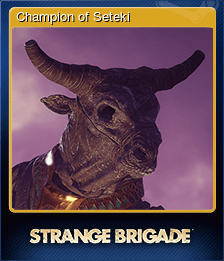 Revenant Assassin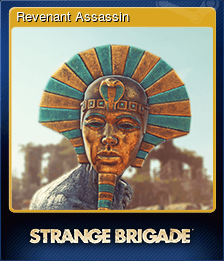 Mummified Miscreant