Titan Quest Anniversary Edition
Release Date: 31 Aug, 2016
1888
RRP: $19.99
Our price: $5.53
For its 10 year anniversary, Titan Quest will shine in new splendour. This Anniversary Edition combines both Titan Quest and Titan Quest Immortal Throne in one game, and has been given a massive overhaul for the ultimate ARPG experience.
Anniversary Edition update
Restored and improved multiplayer functionality, including new features like a built-in voice chat and NAT resolving for best multiplayer connectivity

Support for more resolutions, larger camera distance and scaleable UI size

Improved performance and general stability

Support for modders through new modding options and a fully integrated Steam Workshop

Complete balance rework with improvements to all Masteries, damage types, unique items and sets

Countless bug fixes and other improvements, including ten years' worth of community fixes

Increased challenges and rewards for larger parties and on higher difficulty levels

Dozens of new heroes and bosses to encounter

Improved enemy and pet AI

Quality of life features like higher stack limits, quick item pickup, a larger stash and a speed setting

Reduced cheating with curbed exploits, removal of test items and mod comparison in multiplayer

Steam Friend Invites

Steam Achievements

Steam Trading Cards
Discover the Courage that Turns Heroes Into Legends
From Age of Empires co-creator Brian Sullivan and Braveheart writer Randall Wallace comes an innovative action role playing game set in ancient Greece, Egypt and Asia. The Titans have escaped their eternal prison, wreaking havoc upon the earth. The gods seek a hero who can turn the tide in an epic struggle that will determine the fate of both men and gods.
In this epic quest of good versus evil, players will encounter the greatest villains of Greek mythology, brave the attacks of Cerberus, and hazard the banks of the River Styx. Players will interpret the prophecies of the blind seer Tiresias, fight alongside Agamemnon and Achilles, and use the wiles of Odysseus to conquer this dark new adventure.
Are you ready for the quest?
Key features
Explore the Ancient World - Unlock arcane mysteries and battle the beasts of mythology as you journey to the Parthenon, Great Pyramids, Hanging Gardens of Babylon, The Great Wall and other legendary locations

Atmospheric Graphics - Take a hero's journey through authentic Ancient World settings crafted in stunning, realistic, 3D detail

Conquer Monsters of Legend - Battle horrific monsters and mythical beasts in a story-driven campaign that will determine the fate of all existence

Highly Customizable Characters - Build and customize your characters with 28 classes and over 1000 pieces of unique and legendary items to create the ultimate champion

Online Multiplayer Gameplay - Challenge others to experience your map creations in fast-action, 2-6 player online cooperative gameplay

Create Your Own Worlds - Create your own maps with the easy-to-use World Editor for endless adventuring
SYSTEM REQUIREMENTS
Windows
Minimum:
OS: Windows XP / Vista / 7 / 8 / 10 32 or 64 bit

Processor: 2.0 GHz CPU

Memory: 1 GB RAM

Graphics: 128 MB NVIDIA GeForce 6800 series or ATI Radeon X800 series or equivalent

DirectX: Version 9.0c

Storage: 5 GB available space

Sound Card: DirectX compatible
Recommended:
OS: Windows XP / Vista / 7 / 8 /10 32 or 64 bit

Processor: 3.0 GHz CPU Dual or Quad Core

Memory: 2 GB RAM

Graphics: 256MB NVIDIA or AMD card

DirectX: Version 9.0c

Storage: 5 GB available space

Sound Card: DirectX compatible card
No burned village?

Save Helos
The first threshold

Pass the Spartans' test
Nobody did this

Defeat Polyphemus
Hearts of Stone

Defeat the Gorgons
It's dangerous to go alone.

Form a party with other heroes
Taste the beast!

Defeat the Minotaur Lord
Found a bug

Cleanse the library
Tough crowd

Defeat the Honor Guard
No more sequels

Defeat Nehebkau
Fight in the shade

Defeat Aktaios
Artisan

Craft a Lesser Artefact
Discount mercenary

Defeat the Chimera
Be a man!

Defend the Great Wall
Recycling

Retrieve a relic from an item
Best served cold

Defeat Barmanu
Out there on the dunes

Find and defeat the Sandwing queen
Imperial summit

Meet the Yellow Emperor
Worthy of song

Slay a titan
Can't always use more

Find Medea
I O U

Defeat the Graeae
Don't Pay the Ferryman

Cross the Styx
Echoes in Eternity

Walk the fields of Elysion
Good point

Puncture four enemies with one arrow
When Gods Fall

Finish the Hades storyline
Strength of Atlas

Hit an enemy for 100.000 damage
Odysseus' 11

Loot Hades' treasure vault
Archeologist

Assemble 50 relics
Fifty Shades

(Secret achievement)
A matter of principle

Find and defeat Talos
Call of Nature

Travel with three Wolves and a Nymph
New lands

Journey north of the Alps
Survivalist

Complete 50 charms
Master Artificer

Craft a Greater Artefact
Agreeable pursuit

Find and defeat the Boar Snatcher
Dark corners of the map

Defeat Shadowmaw on Normal before leaving Greece
Turtle Power

(Secret achievement)
The power of Set

Wear five matching set items
Down to the 'core

Find and defeat the Manticore
The one she forgot

Acquire the mistletoe
Beast of Beliar

Find and defeat the Dragon Lich
What lies below

Open the ancient gate
Mission Accomplished

Find new friends
Delayed until further notice

Finish the main storyline
Sisyphus go home!

Have a character reach level 75
Surprise!

Phantom Strike six enemies at once
Detective

(Secret achievement)
Masterful start

Reach level 2 without taking any damage
K.O.

Stun an enemy for 10 seconds in one hit
Epidemic

Have 14 enemies afflicted by Plague at once
What it says on the tin

Find and defeat the Hydra
Double Standard

Have two Battle Standards up at the same time
Hardcore Player

Finish Normal difficulty with zero deaths
Specialist

Finish Normal difficulty without selecting a second mastery
Medic!

Heal other players for a total of 200 000 health
Rock beats scissors

Defeat ten enemies over the course of one Stoneform spell
Pharaoh's curse

(Secret achievement)
Precision Dvergan Engineering

Improve a legendary item
Someone your size

Beat Polyphemus while in Colossus Form
I have minions for that

Finish Normal with a personal kill count of less than 100
Son of Hephaestus

Craft a Divine Artefact
Achilles' Equal

Beat Legendary difficulty as a Warfare character
Magebreaker

Burn an enemy's mana for 2500 damage
Target immobilized

Keep an enemy ensnared for 30 seconds
Titanic Game Hunter

Beat Legendary difficulty as a Hunting character
Living the Dream

Beat Legendary difficulty as a Dream character
Hardcore Master

Finish Epic difficulty with zero deaths
Together we stand

Cast Rally on yourself and 3 other players
One Man Phalanx

Beat Legendary difficulty as a Defense character
Altoholic

Have ten different class characters of at least level ten
Circe

Mind control six enemies at the same time
Daemon ex machina

Summon a level 20 Outsider
Greece Lightning

Finish all 3 difficulties in less than 20 hours play time
Hercules

Kill 100.000 monsters with a single character
Force of Nature

Beat Legendary difficulty as a Nature character
The power of Osiris

Beat Legendary difficulty as a Spirit character
Trail of Ashes

Beat Legendary difficulty as an Earth character
Hardcore Legend

Finish Legendary difficulty with zero deaths
Delirium

Have 10 enemies running around confused
I am the Storm

Beat Legendary difficulty as a Storm character
Master of Shadows

Beat Legendary difficulty as a Rogue character
Sick lewt

(Secret achievement)
Morpheus

Have 12 enemies sleeping simultaneously
Breaker of Chains

(Secret achievement)
Rheingold

Find Andvari's lost treasure
Avatar of Thanatos

Kill half a million monsters
Wodan's Knowledge

Beat Legendary difficulty as a Rune Mastery character
Give me your Lupines

(Secret achievement)
Bloody Roots

Have 10 enemies immobilized at the same time
Arachnos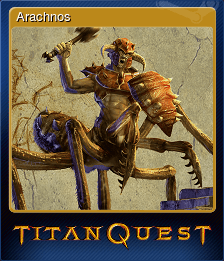 Minotaur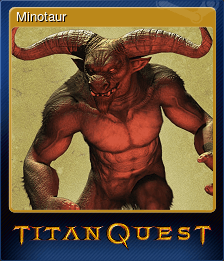 Mummy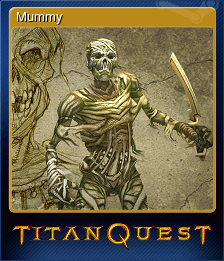 Centaur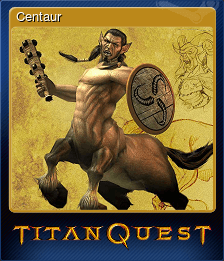 Maenad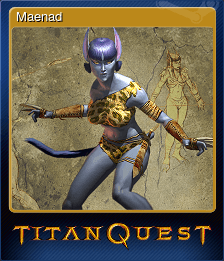 Orthus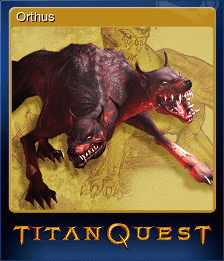 Dragon Lich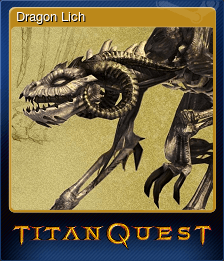 Cyclops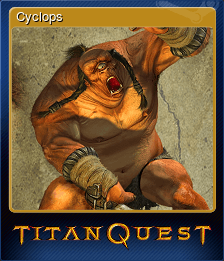 Boar Man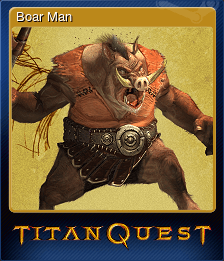 Yaoguai