Lethal VR
Release Date: 8 Nov, 2016
1706
RRP: $14.99
Our price: $2.73
Lethal VR
is an immersive Virtual Reality weapons experience for the HTC Vive brought to you from Three Fields Entertainment, creators of
Burnout
,
BLACK
and
Dangerous Golf
.
Step into the shoes of an FBI Recruit and be tested in a series of weapons simulation exercises. Each simulation is comprised of five short challenges featuring a variety of small weapons. At the end of each challenge you will be graded on your performance. Do you have what it takes to earn a Lethal rating?
Your abilities will be tested in 30 different challenges spread across 5 tiers of weapons simulation. You will need to demonstrate speed, precision, deadly accuracy and the ability to remain calm under pressure.
Good Luck, Recruit!
Challenge Types include:
Quick Draw

Draw your weapon and fire! Successful candidates will need to demonstrate both speed and accuracy!



Knife Throw

Prove your skills in the ancient art of knife throwing. How many Bullseyes can you hit? Bonus Points will be awarded for multiple Bullseye chains. Skilled candidates can score multiple hits on each Target.



Sharpshooter

Put your firearm skills to the test in our specially designed 360 degree room scale VR Weapons Range. Targets will appear all around you, above and below. Bonus Points will be awarded for Speed Shots, Bullseyes and chaining Headshots together.



Rapid Fire

With a Weapon in each hand, how quickly can you destroy all of the Targets? Master the skills of Rapid Fire and Rapid Reloading. Watch for Penalty or Civilian Targets that may block your line of fire.



Combat

Practise your urban combat skills in our 360 VR room scale simulation version of Hogan's Alley. Shooting over, under, through and around obstacles may require kneeling down or laying on the floor!
Your performance will be rated after successful completion of each challenge. Only the most proficient Recruits will be awarded a 'Lethal' rating. Recruit Candidates who achieve top ratings across all Simulations will be marked for fast tracking and promotion once this part of your training is complete.
Local Leaderboards will keep track of who are the most Lethal Recruit Candidates amongst your friends and family.
Earning a Rating in each Challenge will unlock special Bonus Challenges. These feature special weapon prototypes kindly on loan to us from our own Advanced Weapons Research Division. Hollywood thought they were merely fictional. But we've been developing special weapons like these for years. Use of these Weapons is strictly Bureau confidential, and as such, their existence must be kept secret. Remember! Loose Lips Sink Ships!
Here is the full weapons list we will be using for today's Simulations.
Handgun
Throwing Knife
Double Handgun
Double Throwing Knife
Handgun and Knife
SMG Burst Fire
SMG Full Auto
Double SMG Burst Fire
Double SMG Full Auto
SMG and Knife
Features:
Immersive Virtual Reality weapons experience
Built from the ground up for the HTC Vive – a true 360 room-scale experience.
Put your skills to the test with a wide variety of exciting Weapons.
Step into the shoes of an action movie superstar.
Easy to understand skill based scoring system.
Local leaderboard tracks best players.
Perfect game to introduce friends and family to exciting new world of VR!
Legal Notice / EULA
Copyright Three Fields Entertainment Limited. All Rights Reserved.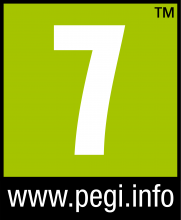 SYSTEM REQUIREMENTS
Windows
Minimum:
Requires a 64-bit processor and operating system
OS: Windows 7 SP1, Windows 8.1 or Windows 10
Processor: Intel® i5-4590, AMD FX 8350 equivalent or better
Memory: 4 GB RAM
Graphics: NVIDIA GeForce® GTX 970, AMD Radeon™ R9 290 equivalent or better
DirectX: Version 11
Storage: 600 MB available space
Additional Notes: HTC Vive VR headset plus hand controllers
Recommended:
Requires a 64-bit processor and operating system
Mac OS X
Minimum:
Requires a 64-bit processor and operating system
Recommended:
Requires a 64-bit processor and operating system
SteamOS + Linux
Minimum:
Requires a 64-bit processor and operating system
Recommended:
Requires a 64-bit processor and operating system
Quick as a Flash

Score a Fast Draw rating
Centre Mass

Score a Bullseye with a knife
Headhunter

Score your first headshot
Faster than Light

Score a Quick Draw rating
Great Grouping

Score a Double Bullseye
Beginner

Get a rating for the Beginner Simulation
Million Dollar Shot

Get a rating with the Gold Plated Gun
Double and down

Score a Double Headshot
Clean Sweep

Perform your first Perfect with any weapon
Outback Legend

Get a rating with the Dundee Knife
Amateur

Get a rating for the Amateur Simulation
Six shots or only five?

Get a rating with Harry's Gun
Shuriken

Get a rating with the Throwing Star
Rookie

Get a rating for the Rookie Simulation
Triple Whammy

Score a Triple Headshot
Recruit

Get a rating for the Recruit Simulation
And stay down

Score a Triple Bullseye
Remarkable

Get a rating with the Razor Tipped Hat
Agent

Get a rating for the Agent Simulation
Lethal

Get 10 Lethal Ratings
Rated

Score a rating on every Round
Double Tap

Shoot a bullseye and a headshot into a single target
Your move, creep.

Get a rating with the OCP Gun
Mr Perfect

Perform your first double Perfect
Dundee Knife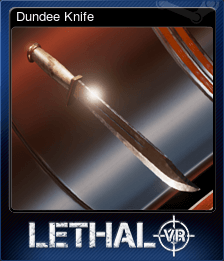 Gold Plated Gun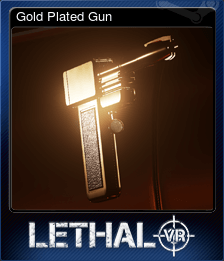 Harry's Gun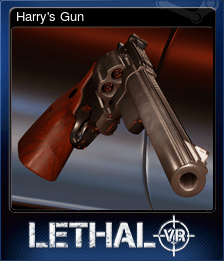 OCP Pistol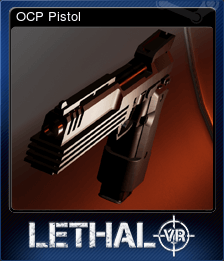 Razor Tipped Hat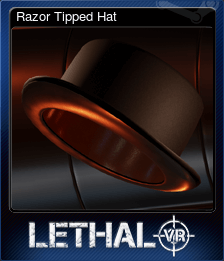 Throwing Star