Bloody Zombies
Release Date: 11 Sep, 2017
2057
RRP: $14.99
Our price: $8.91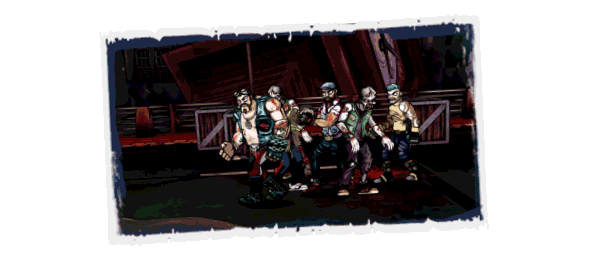 London has been lost to the undead plague. Overrun by hordes of mutated zombies, the last hope rests in the united fists of four lone outcasts.
Bloody Zombies is a co-op brawler designed to be played with any combination of flatscreen and VR players. Fight across the ruins of London using carefully refined Free-Form Combat, taking down a terrifying variety of undead with an expanding special move-set. Created for 1-4 players, Bloody Zombies is also enhanced with VR - using its unique viewpoint to help the team overcome obstacles & discover secrets in the game.

Accessible yet deep freeform combat. Combine moves to discover brutal, endlessly chainable combos. Unlock upgradable special moves & passive skills to expand your zombie-slaying abilities.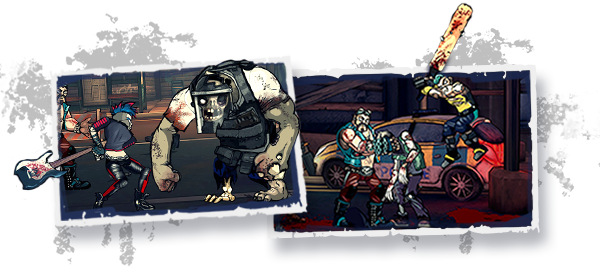 Unite with friends online & locally, with or without a VR headset. Work together to tear through the undead hordes, whilst competing for the highest score. VR's enhanced viewpoint allows you to assist other players - lean in & look around to overcome obstacles & give tactical support.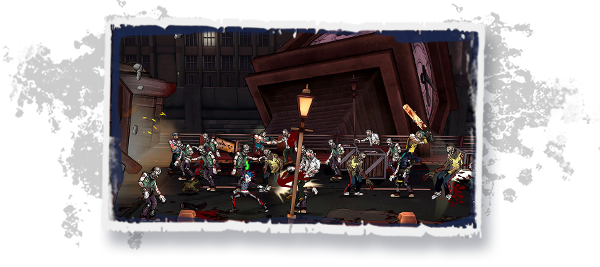 Choose from four survivors, brought together to fight the zombie plague - Teller, Mick 'The Brick', Rei, & Eddie. Customise each character's skillset & wield a destructive arsenal of melee weapons.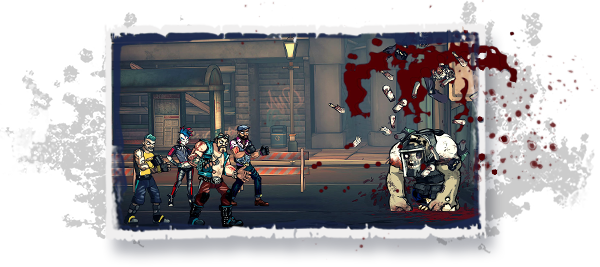 Take on a diverse plague of zombies, with loads of deadly mutations & abominable bosses to contend with. Learn to change tactics to match your foe & survive!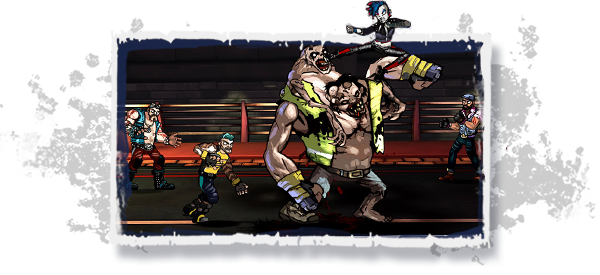 Work together across the diverse, overrun zombie wasteland. Fight your way through the remains of iconic London streets & landmarks to take back the city. Levels are overrun with secrets, & events to discover.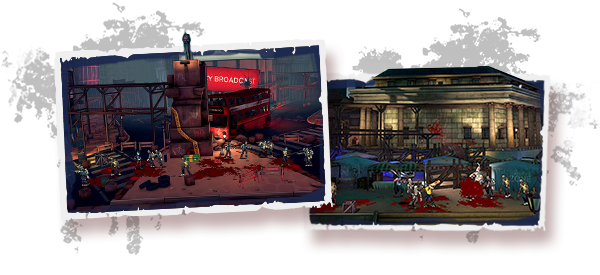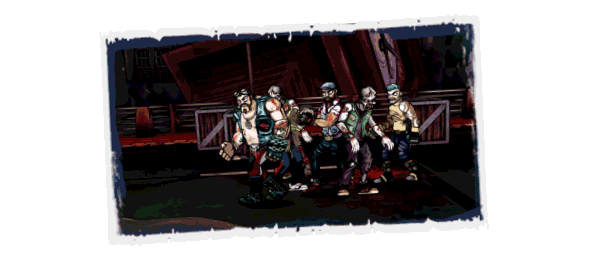 Legal Notice / EULA
©nDreams. nDreams and the nDreams logo are either registered trademarks or trademarks of nDreams Ltd. Paw Print Games, the Paw Print Games logo and Bloody Zombies are trademarks of Paw Print Games Ltd. All rights reserved.
SYSTEM REQUIREMENTS
Windows
Minimum:
OS: Windows 7 64-bit (Service Pack 1) or newer
Processor: Intel i5-4590 equivalent or greater (VR), Intel(R) Core(TM)2 Quad CPU Q6600 2.40GHz (4 CPUs), ~2.4GHz (Non-VR)
Memory: 8 GB RAM
Graphics: NVIDIA GTX 970 or AMD 290 equivalent or greater (VR), AMD Radeon HD 7700 Series or equivalent (Non-VR)
DirectX: Version 9.0c
Storage: 8 GB available space
Additional Notes: Video Output: HDMI 1.4 or DisplayPort 1.2 or newer, USB Ports: One USB 2.0 or greater
Recommended:
OS: Windows 8 or newer
Processor: Intel i5-6600K / AMD FX8350 or greater
Memory: 32 GB RAM
Graphics: NVIDIA GTX 980 / AMD Radeon R9 290X equivalent or greater
DirectX: Version 9.0c
Storage: 8 GB available space
Additional Notes: Video Output: Compatible HDMI 1.3 video output, USB Ports: 1x USB 3.0 port, plus 2x USB 2.0 ports
Got Moves

Collect a skill
First Step

Complete Level 1
Streaker
Reach a hitstreak of 100
Ez

Finish a level in 1st place while playing multiplayer
Looting

(Secret achievement)
Big Spender

Buy something from a shop
Gingerbread man

Superdodge 30 times
Social
Play a multiplayer game online
Gymnast

(Secret achievement)
Unbreakable

(Secret achievement)
Extinction

Kill a zombie using a dinosaur
gg

Earn an S rank on any level
Raining Limbs

Explode kill 50 zombies
Keycard 1

Find the first secret keycard
Teachers Lounge

(Secret achievement)
Seasoned Survivor

Complete level 6
Group therapy

Kill 4 enemies with a single attack
No one left behind

Revive a player in multiplayer
Capped

Upgrade a skill to max level
That'll be mine then

Grab a Golden Pigeon that has been knocked off another player
Keycard 3

Find the third secret keycard
Escort Mission

Finish a level with a Golden Pigeon
The End?

Reached the end of the game
Climber

(Secret achievement)
Keycard 4

Find the fourth secret keycard
Explorer

(Secret achievement)
I can fly

Pogo 3 times before touching the ground
Keycard 5

Find the fifth secret keycard
Professional

Unlock every skill
Keycard 2

Find the second secret keycard
Cat Burgler

Disable the museum security under 60 seconds
Hot streak

Reach a hitstreak of 500
Safety first

Reach the end of the train without being hit by a sign
Is that all you got

Beat the final level without dying
Flawless

Finish a level without losing your streak
Boffin

Get S rank on every level
Exposed

Find all secret keycards
Insane

(Secret achievement)
True Ending

(Secret achievement)
Hard as Nails

Finish the game in Hard mode
Rei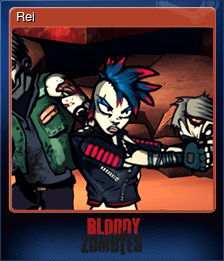 Mick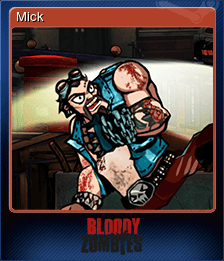 Eddie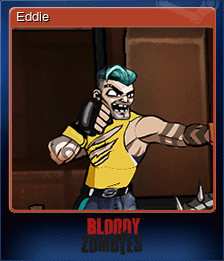 Teller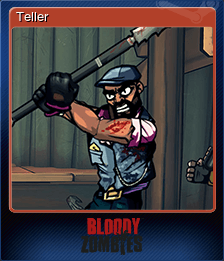 Judge Dead