Kingdom: New Lands
Release Date: 9 Aug, 2016
2467
RRP: $14.99
Our price: $4.59
Why buy Kingdom: New Lands – you say?
Well, it's an expanded and much improved-on version of the indie hit and IGF nominated Kingdom, originally designed and developed by Noio and Licorice – two awesome independent developers. The game came out on PC late last year and has provided hundreds of thousands of people with a solid way to spend some time in a faraway fantasy land, exploring, discovering and surviving. So, you know… a fun game!
What is the game about?
Good question! One approach to it would we to try to compile some sort of feature list, but what does that really tell you. Another way to address this question is to talk about the emotional journey and experience that Kingdom: New Lands offers.

It is about exploration, discovery, survival and that awesome feeling that you get, when you figure something out, on your own. When multiple pieces all of a sudden come together to form a whole – a basis for a new strategy or an understanding how something in the world of Kingdom: New Lands truly works.

It is about tenacity and overcoming obstacles – even when they seem to be unsurmountable. Pulling through, against all odds. Rebuilding and recovering. And that huge internal high-five when you succeed.

It is about figuring out how best to manage your little Kingdom and tie everything together in a fashion where the game doesn't play you – you play the game.

It's also beautiful, tranquil, melancholy, frantic, stressful and wonderful. It delivers a spectrum of emotions that combine into a unique experience.

It's a minimalist strategy game where you need to discover the rules of how the world behaves before you can rule effectively. It's also a little bit whimsical, it's pretty, and it can be frustrating but it won't hold your hand.
But what's new?
Kingdom: New Lands introduces a lot of new things and builds on the original Kingdom game. It changes the end game significantly. It's loaded with new elements, new things to discover and explore. It meets a lot of requests for new features, suggested improvements and general feedback from the incredible and wonderful community that has embraced the world of Kingdom and stuck with the game since the launch of the original title – and even further back, when the earliest iteration of Kingdom was a Flash based browser game, enjoyed by an incredible number of people.

So, for anyone that has played Kingdom before, Kingdom: New Lands will introduce many new elements that revitalize the experience. New players will find a bigger, deeper world than the original Kingdom (now called Kingdom: Classic) had to offer.

We hope you try out the game and enjoy playing it, as much as we've enjoyed getting it into your hands.
About the Game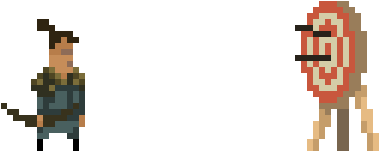 Tales spread of far off isles with mysteries waiting to be discovered. Rulers will need all the strength of their subjects to sail away and find new kingdoms in these New Lands.
Kingdom: New Lands builds upon the award-winning gameplay and mystery of Kingdom by introducing an abundance of new content to the IGF-nominated title while maintaining the simplicity and depth that legions of monarchs have come to experience and enjoy. Travel to the New Lands and welcome the deluge of new mounts, merchants, and vagrants that call these isles home, but be wary of the new obstacles that threaten your arrival -- for not just the greedy creatures block your way but even the environment itself can defeat you.
Kingdom: New Lands asks you to puzzle things out on your own. You'll come across items, NPCs, and mysterious statues to help you but you'll have to figure out just how exactly they'll aide you in building and defending your Kingdom.
Kingdom: New Lands features:
Look, we REALLY didn't want to have to give you a feature list... but if you insist...
● One ruler, their horse, and a bag of coins
● Greedy creatures trying to take your coins and crown every night (stop them!)
● Loyal subjects who will help build, attack and defend your Kingdom
● Multiple upgrades for your homestead, different unit types to attack and defend, and secrets littered throughout the land
● Beautiful soundtrack that has received two honorable mentions from the Independent Games Festival
Be brave, ruler, and fight to the bitter end, lest these New Lands conquer you instead.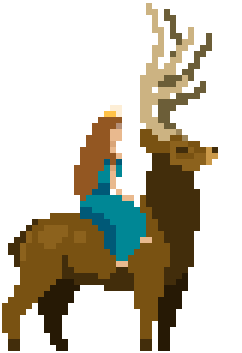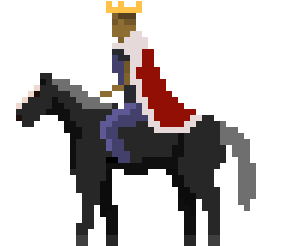 SYSTEM REQUIREMENTS
Windows
Minimum:
OS: Windows XP
Processor: Dual Core
Memory: 1 GB RAM
DirectX: Version 9.0c
Storage: 1 GB available space
Recommended:
OS: Windows 7 or higher
Memory: 4 GB RAM
DirectX: Version 10
Storage: 1 GB available space
Mac OS X
Minimum:
OS: OSX Snow Leopard (version 10.6)
Processor: Dual Core
Memory: 2 GB RAM
Graphics: Nvidia 320m
Storage: 1 GB available space
Recommended:
OS: OS X Mavericks (version 10.9)
Memory: 4 GB RAM
Storage: 1 GB available space
SteamOS + Linux
Minimum:
OS: SteamOS or similar
Processor: Dual Core
Memory: 1 GB RAM
Storage: 1 GB available space
Recommended:
OS: SteamOS or similar
Memory: 2 GB RAM
Storage: 1 GB available space
Day V

Survive day 5.
Day X

Survive day 10.
Day XV

Survive day 15.
Birth of a Reign

Win your first game.
On the First Day I Built an Army.

On the first day you recruited eight archers.
Day XX

Survive day 20.
By the Sixth Day I Was Rich.

By the sixth day you had more gold than you could carry.
Day XXV

Survive day 25.
On the Second Day I Got a Gift.

On the second day you got free walls.
By the Seventh Day I Cleared an Acre.

By the seventh day you cleared an acre of land.
Day XXX

Survive day 30.
On The Tenth Day We Fought Back!

By the tenth day you destroyed a portal.
Interior Decoration

Earn some antlers to decorate your coat of arms.
Day XXXV

Survive day 35.
Day XL

Survive day 40.
For Five Days I Turned the Other Cheek.

For five days you didn't kill anything.
Maiden Voyage

Build the boat and escape the first land before day 10.
Stormy Waters

Build the boat and escape the third land before day 20.
Crowned

Escape the final land and earn the crown.
Heraldic Achievement

Have a reign that spans five lands.
Reef the Main

Build the boat and escape the fourth land before day 25.
Day XLV

Survive day 45.
On the Ninth Day I First Ran.

Until the ninth day you never galloped.
On the Eighth Day I Fumbled.

Until the eighth day you never dropped a coin on the ground.
Smooth Sailing

Build the boat and escape the second land before day 15.
Day L

Survive day 50.
All Hands on Deck

Build the boat and escape the fifth land before day 30.
On the Third Day I Lit a Fire.

On the third day you started your camp.
On the Fourth Day We Had a Feast.

By the fourth day you hunted 20 or more deer.
Day LX

Survive day 60.
Day LXX

Survive day 70.
Day LXXX

Survive day 80.
Day XC

Survive day 90.
Day C

Survive day 100.
The Dog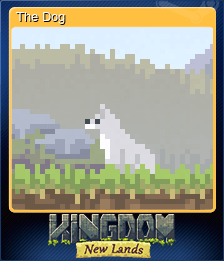 Hermit of Tide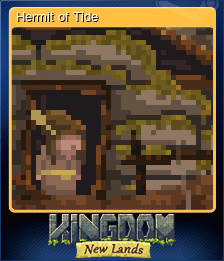 Hermit of Valor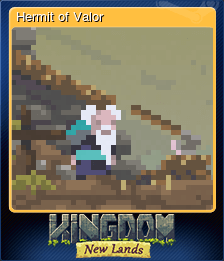 The Statue of Knights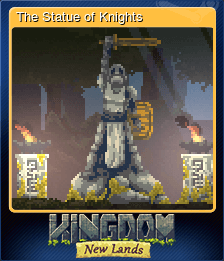 The Statue of Sithe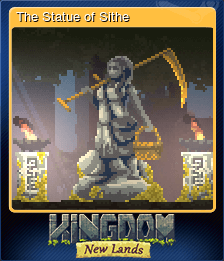 The Great Bear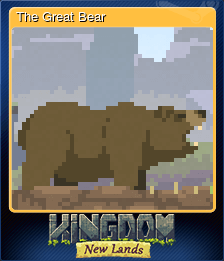 The Banker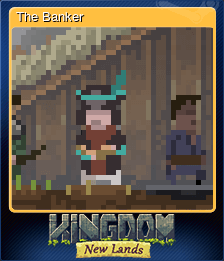 Mighty Ballista