Mutant Mudds Deluxe
Release Date: 21 Nov, 2013
3024
RRP: $9.99
Our price: $5.54
Love pixels? Fond of platformers? Is there a special place in your heart for the 8-bit and 16-bit era? Want to have fun? Yes!? Well, you've come to the right place, my friend. Mutant Mudds Deluxe is a "12-bit" action platformer full of pixels and platforming fun!
Our hero, Max, may be just a 2D sprite, but he can leap into the third dimension by jetting between the background and the foreground playfields with his trusty jetpack in this unique dimensionally-woven experience.
Armed with a heavy-duty water cannon, Max has what he needs to vanquish his long-term nemesis: the Mutant Mudds. Max must blast and hover his way across the soiled landscape to seek out mysterious Water Sprites. Legend says collecting all of the mysterious Water Sprites will wash the filthy Mutant Mudds away for good!
Key Features
80 hard-as-steel levels spanning across 5 pixelated worlds and 9 neo-retro art themes!
Jet between three 2D playfields and enjoy lovely depth-of-field blur effects – an eyeball treat.
Obtain power-ups from Grannie's Attic to gain access to secret level doorways!
20 ghoulish ghost levels where the rules are turned upside down + spectral power-up.
Unlock Grannie and other playable characters to harness the tri-power of all power-ups!
Steam leader boards show the best level completion times from around the world.
Includes 20 lip-smacking delicious 'Grannie' levels, specifically designed for veteran players!
Steam achievements earn you pride and bragging rights, while sharpening your skills.
Dozens of foot-stomping and booty-groovin' chip-tune music tracks to snap your fingers to!
SYSTEM REQUIREMENTS
Windows
Minimum:
OS: Windows XP / Windows Vista / Windows 7
Processor: 1.8 Ghz
Memory: 512 MB RAM
Graphics: 3D Graphics Card
DirectX: Version 9.0
Storage: 200 MB available space
Sprinkler

Beat a REAL level without dying once (1-1 doesn't count!).
Hovercraft

(Secret achievement)
Who Needs 'Em

Beat a REAL level without using the checkpoint (1-1 doesn't count!).
Launchpad

Unlock the path to space.
Victory!

Beat the game. You'll know it when you see it.
Earned Your Allowance

(Secret achievement)
Wowza!

(Secret achievement)
No Pressure

Collect 4000 Golden Diamonds, unnecessarily.
Dang, Grannie!

(Secret achievement)
Renegade Kids

(Secret achievement)
Max Boost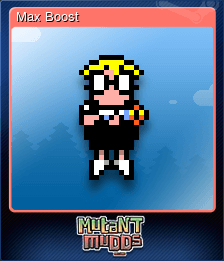 Skeyes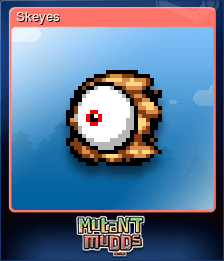 Royal Mudd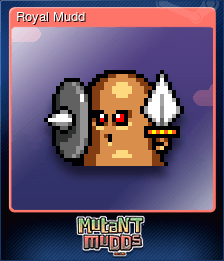 Slammer Hammer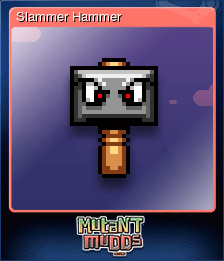 Pork Plop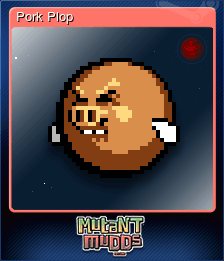 Grannie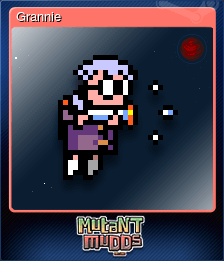 Devil Cat Ball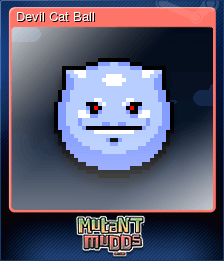 Ditsy Drop