DiRT 4
Release Date: 8 Jun, 2017
3235
RRP: $59.99
Our price: $3.06
Motorsport by its very nature is dangerous. DiRT 4 is all about embracing that danger. It's about the thrill, exhilaration and adrenaline that is absolutely vital to off-road racing. And more than that, it's about loving that feeling. It's about pushing flat out next to a sheer cliff drop. Going for the gap that's slightly too small. Seeing how much air you can get in a truck. They call it 'being fearless'.
DiRT 4 also features a game-changing system called Your Stage; an innovative rally route creation tool that allows you to produce an almost-infinite number of unique stages at the press of a button. You choose your location and set the route parameters, then Your Stage does the hard work to create a unique rally stage that you can race, share with your friends and then challenge them to beat your time. Your Stage allows experienced rally players to create longer, more technical routes, whilst newcomers can create simpler shorter routes as they hone their skills.
With DiRT 4, Codemasters have sought to combine the levels of thrill and realism from last year's DiRT Rally with the fearless excitement, accessibility and adrenaline-fuelled races previously seen in its critically acclaimed prequels DiRT 2 and DiRT 3.
Featuring classic rally racing that continues to build on the foundations set by the Colin McRae Rally games, the bruising contests from the official FIA World Rallycross Championship, the crazy battles of racing trucks and buggies, and the outrageous fun of open events in Joyride, players will face challenges from locations that span three continents.
• OVER 50 OF THE MOST BREATH-TAKING OFF-ROAD CARS EVER BUILT – Including Ford Fiesta R5, Mitsubishi Lancer Evolution VI, Subaru WRX STI NR4 and Audi Sport quattro S1 E2
• 5 INCREDIBLE RALLY LOCATIONS WITH MILLIONS OF ROUTES – Australia, Spain, Michigan, Sweden & Wales
• THE OFFICIAL GAME OF THE FIA WORLD RALLYCROSS CHAMPIONSHIP – Race at Montalegre, Lohéac Bretagne, Hell, Holjes & Lydden Hill in a multitude of different series
• LANDRUSH – Short-course dirt track racing in Pro Buggies, Pro-2 Trucks, Pro-4 Trucks and Crosskart vehicles in California, Nevada and Mexico
• JOYRIDE - Laptime challenges, smash challenges, free-play area and send challenges to friends
• DiRT ACADEMY – Taking place at the DirtFish Rally School in Washington, USA, learn the skills, techniques and practice to become the best!
• CAREER MODE – create your driver, compete across the disciplines, gain sponsors and build your team with clear goals and rewards
• COMPETITIVE GAMING – Daily, weekly and month-long challenges against fellow players from around the world
• NEXT GENERATION OF RACENET – Live ladder, leagues and tournaments, cross-platform leaderboards, enhanced CREST telemetry system
• TUNING – Tweak your set-up based on vehicle, track and weather conditions to best suit your racing style
• DAMAGE & REPAIRS – Wear and tear is faithfully recreated with an improved and realistic damage model. Damage can be repaired by hiring Engineers to work in the team's Service Area between stages but with a finite amount of time available.
SYSTEM REQUIREMENTS
Windows
Minimum:
OS: TBC

Processor: TBC

Memory: TBC MB RAM

Graphics: TBC

Storage: TBC MB available space

Sound Card: TBC

Additional Notes: TBC
Real turbulent juice

Cleanly land a jump longer than 65m
Thanks for Coming

Complete the Welcome Event
Four-titude
Earn the Fearless Bonus in a Stage or race
First you have to finish

Finish in first place in a Career Event
Cleaned up nicely

Complete a clean Stage or race
International Rally R-3

Earn the International Rally R-3 licence
National Stadium Pro-3

Earn the National Stadium Pro-3 licence
Textbook

Win your class in a multi-class Event in Career
A Bonafide Underdog Story

Get an overall win in the lowest eligible Vehicle Class in a Rally Event in Career
This is fine

Triumph in the face of adversity
Little Help?

Call in the Chief Engineer's recommendations during a Service Interval
Never Raced or Rallied

Buy a vehicle from the Classifieds
International Rally H-C

Earn the International Rally H-C licence
Truckasaurus

Qualify for an A-Final in a Landrush Event in Career
Limp Home

Finish three sectors of a Stage with a flat tyre
I am the 13.9%

Win a Stage in Headcam
International Off-Road C-3

Earn the International Off-Road C-3 licence
The Nightman Cometh

Win a Stage at night
Double Yolker

Take two Joker Laps and win a Rallycross race
tankflybosswalk

Complete an Event in Jam Session
International Rally R-1

Earn the International Rally R-1 licence
National Stadium Pro-1

Earn the National Stadium Pro-1 licence
...now watch this Drive

Complete all of the Advanced Driving Techniques at the DiRT Academy
International Off-Road C-1

Earn the International Off-Road C-1 licence
Tooled Up

Upgrade three Facilities to Grade A quality
First on the GRID

Qualify in the top spot in a Rallycross Event in Career
Make The Dream Work

Hire a fourth Engineer onto your Team
Rubbing, son, is racing

Win the FIA World Rallycross Championship
New R-Evolution

Own a vehicle equipped with all Grade A parts
Mondays be like...

Get a bad case of the Mondays
It's all terrain, dummy

Win the Landrush World Series
The Day Today

Finish in the Second Tier or higher in a Daily in Community Events
Chapter and Verse

Set a time in every challenge in a single Joyride Chapter
Taps Aff

Finish a Stage in sunny conditions in Community Events or Clubs
Global Superstar

Win the Global Rally Series
Delta Force

Finish in the Top Tier of a Delta Daily in Community Events
Precisely

Set a Gold medal time in a Time Attack challenge without hitting a penalty marker
rAd-hoc

Repair your car on Stage and win the Stage
Flavour of the Week

Complete back to back Weekly Community Events
International Rally H-A

Earn the International Rally H-A licence
DiRTy Dozen

Complete all 12 Stages of a Monthly Event in Community Events
Be Brave

Complete a Stage or race with the Fearless Preset active
Obsolete Models a Specialty

Win the Historic Legends Series
Completed it mate

Win the Triple Crown
Always Believe

Achieve 10 Gold medals in Joyride
Up and up

Get promoted to a new Tier in Pro Tour
Kenneth? What's the frequency?

Destroy 100 blocks in 60 seconds in Joyride
Sweaty

Complete 25 Events in Pro Tour
#thatcar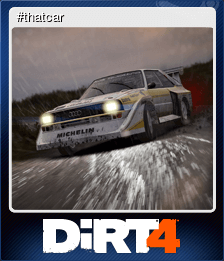 Be Brave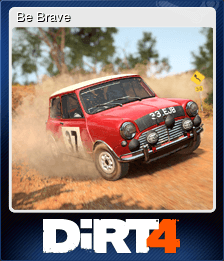 DiRTY Gossip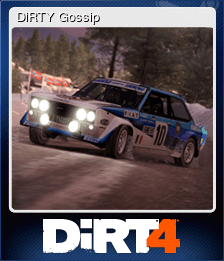 Four-titude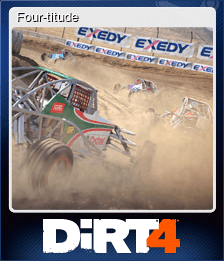 Taps Aff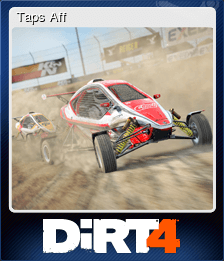 Truckasaurus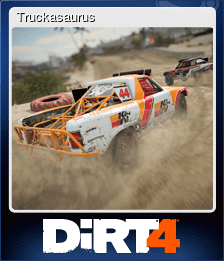 The Nightman Cometh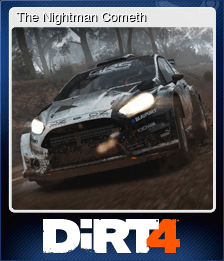 Be Fearless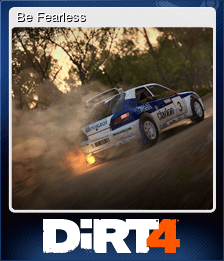 Never Raced or Rallied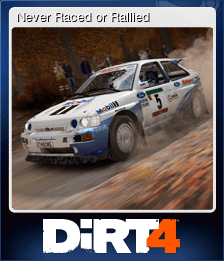 ...now watch this Drive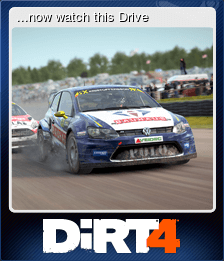 First on the GRID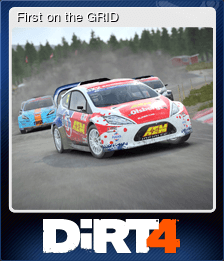 New R-Evolution