Brutal Legend
Release Date: 26 Feb, 2013
2539
RRP: $14.99
Our price: $2.50
Brütal Legend is an action-adventure that marries visceral action combat with open-world freedom. Set in a universe somewhere between Lord of the Rings and Spinal Tap, it's a fresh take on the action/driving genre, which in this case is full of imitation cover bands, demons intent on enslaving humanity and Heavy metal tunes. Featuring the talents of comedian, actor and musician, Jack Black as super roadie Eddie Riggs, as well as cameos by some of the biggest names in metal music it's a wild ride in the belly of the beast that is not to be missed by gamers and Metalheads alike.
Included as a free bonus in the PC version of Brütal Legend are both the Hammer of Infinite Fate and Tears of the Hextadon multiplayer map packs.
Story
The vivid and wildly creative world of Brütal Legend is brought to life through a spate of chrome, leather, rocker babes, epic music, fire-breathing/stud-wearing beasts, mountains made of guitar amps, and more. Follow Eddie as he embarks on a tour of epic destruction with an axe, a guitar, and his minions as he commands the power of rock in epic band battles. It's lighter-flicking awesomeness that will melt your face clean off.
Combat
Brütal Legend's combat is a combination of classic action slasher and real time strategy mechanics. Melee and ranged combat come from your double-sided broadaxe and demon-slaying, pyrotechnic-creating guitar. Add that 1-2 punch to a guitar solo mechanic that can summon objects, buff your teammates, or cripple your opponents, and you have a deep, gratifying core gameplay combat loop that is fun for the hardcore and accessible for the casual. On top of that, players will journey from Roadie to Rock God by commanding legions of metalheads into Brütal Victory and sending troops charging into battle.
A Streaming Open World
Brütal Legend gives you the freedom to walk, drive, or fly anywhere in a fully streaming open world whose art style is inspired by some of the most iconic and hilariously rad metal album covers ever created. Every vista in the beautiful universe of Brütal Legend looks like it was pulled from a Frank Frazetta painting.
Packed With Cameos and Voice Talent
Brütal Legend is full of cameos from gods of metal like Lemmy Kilmister, Rob Halford, Lita Ford, and many, many others. It has a MASSIVE metal soundtrack from every era of metal music: 1970's classic metal to 1980's hair metal to the scarier cousins of 1990's metal. And of course, Jack Black pays the ultimate homage to metal as Eddie the Roadie, continuing the theme from the work of his band, Tenacious D and his previous films like School of Rock and High Fidelity.
Multiplayer Mayhem
4v4 "skirmish" multiplayer marries action combat with a strategic unit-control mechanic. As the leader of one of the factions in the game, the player will direct his armies in a Battle of the Bands where the trophy is survival. Brütal Legend's multiplayer is online-enabled, so you can conquer your friends online (broadband connection required for online play).
Music
The music in Brütal Legend is truly massive. Made up of 108 of the most rocking tracks from 75 different bands representing every sub-genre of metal, it is something to experience in and of itself.
SYSTEM REQUIREMENTS
Windows
Minimum:
OS:Windows XP SP3
Processor:Intel Core 2 Duo at 2.2 GHz, or AMD Athlon 64 at 2.2 GHz
Memory:1 GB RAM
Graphics:512 MB GeForce 220, Radeon 4550, Intel HD 3000 Graphics
DirectX®:9.0c
Hard Drive:8 GB HD space
Sound:DirectX Compatible Sound Card
Other Requirements:Broadband Internet connection
Recommended:
OS:Windows 7
Processor:Intel i5 Duo at 2.5 GHz, or AMD FX 3.5 GHz
Memory:2 GB RAM
Graphics:512 MB GeForce 650, Radeon 7000
DirectX®:9.0c
Hard Drive:8 GB HD space
Sound:DirectX Compatible Sound Card
Other Requirements:Broadband Internet connection
Mac OS X
Minimum:
OS: : Snow Leopard 10.6.8, or later
Processor: Intel Core Duo Processor
Memory: 2 GB of RAM
Graphics: ATI HD 2600 / NVIDIA 8800GT / Intel HD3000 or better card with at least 512 MB VRAM
Hard Drive: 9 GB HD space
Note:Leopard is not supported
Recommended:
OS: : Snow Leopard 10.6.8, or later
Processor: Intel Core i5 at 2.5 GHz
Memory: 4 GB of RAM
Graphics: ATI HD 4670 / Nvidia 285 or better with at least 512 MB VRAM
Hard Drive: 9 GB HD space
Note:Leopard is not supported
SteamOS + Linux
Recommended:
OS: : Ubuntu 12.04 LTS, fully updated
Processor: 2.2 GHz dual core CPU
Memory: 2 GB of RAM
Graphics: 256 MB GeForce 220, Radeon HD 4550, or Intel HD 4000 Graphics
Open GL: 2.1
Hard Drive: 9 GB HD space
Got a Car and a Date

Complete "Welcome to the Age of Metal"
Start a Revolution

Complete "Exploited in the Bowels of Hell"
Thick as a Baby's Arm

Complete "Lair of the Metal Queen"
One Hit Wonder

Purchase 1 upgrade in the Motor Forge
Hair Remover

Complete "Battle for Bladehenge"
French Kiss Instructor

Complete "Pilgrimage of Screams"
Chicks n' Booze n' Stuff

Complete "Sanctuary of Sin"
Ran to the Hills

Complete "It's Raining Death"
I've never touched an axe before

Personally smote 300 enemies - any mode
Fistful of Fog

Complete "Dry Ice, Wet Graves"
No More Tears

Complete "Sea of Black Tears"
Master of the Flame

Double Team with every Ironheade unit
Groupie

Complete Campaign mode on Gentle
Silence, ground walker!

Gain 5 or more seconds of hang time in a single jump - any mode
Some Demon Flesh on your Bumper

Slay 150 enemies with the Deuce - any mode
Roadie
Complete Campaign mode on Normal
Protector

Complete 20 ambush, outpost defense, or mortar secondary missions
Serpent Samaritan

Free 40 Bound Serpents
Squeal Like a Chicken
Complete all racing secondary missions
Virtuoso

Learn all guitar solos
Carnivore

Run down 20 animals in the Deuce with the Coiling Maw equipped.
Favored

Acquire 3,000 Fire Tributes
Practice Bloody Practice

Win an AI stage battle - any difficulty
Flowerslave

Summon all Motor Forges
Overkill

Complete all hunting secondary missions
Serpent Spanker

Free 80 Bound Serpents
Whispering Rock

Chisel four Razputin heads onto Mt. Rockmore.
Now You Must Tell the Tale

View all Legends
Beard Beard Action Beard!

Make out with Ophelia while wearing the Mountain Man Threads.
Loyal Customer

Purchase all upgrades in the Motor Forge
Cry Me a River

Kill 20 Drowning Doom units with the Eye of Sorrow.
Norwegian Sendoff

Visit the grave of a fallen hero while wearing the Black Metal Threads.
Tourist

View all vistas
Voices From Beyond

Unlock all songs in the Mouth of Metal
Serpent Savior

Free all 120 Bound Serpents
Coolest Thing Ever

Jump over a Hextadon in the Deuce
If You Want Blood, You Got It

Kill 20 Tainted Coil units with the Disgorger.
Legend

Complete Campaign mode on Brütal
Beast Master

Ride one of every ridable animal.
Boar Bather

Ride a Razorfire Boar into the Sea of Black Tears and live to tell the tale.
A Face Like a Beast

Kill 15 enemies with a Metal Beast while wearing the Zaulia Threads.
Master of the Blood

Double Team with every Tainted Coil unit
Master of the Tear

Double Team with every Drowning Doom unit
Armchair General

Win a single-player Stage Battle against the AI using only orders
Quill Tosser

Kill a Tollusk using only Ground Urchins
Hammer of Infinite Fate Tourist

Play a multiplayer game on all Hammer of Infinite Fate multiplayer maps.
Iron Fist

Win an AI stage battle - Brütal difficulty
Victör

Win a ranked multiplayer match
Ringleader

Trap 15 enemies in one ring of fire with the Fire Baron's Double Team
Six Degrees of Schafer

Play with or against another player who has this Achievement
Metal God

Achieve 100% completion on the stats screen
Death From Above

Kill 20 enemies with one Bleeding Death
Euthanasia

Hit 15 enemies with one Agony Ball using the Pain Lifter's Double Team
Dollpocalypse

Hit 6 enemies with the explosion from a Brood's Double Team
Subjügator

Win 10 match-made multiplayer battles.
Painkiller

Kill 25 enemies with the grinder of one Rock Crusher
Cönquerer

Win 50 match-made multiplayer battles.
Hammer of Fate Champion

Win 10 games on Hammer of Infinite Fate maps - ranked or vs. the Brütal AI.
Sellout

Spend 250,000 fans - any mode
Razorfire Boar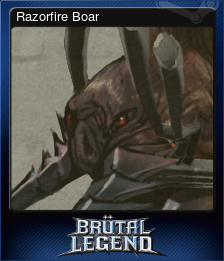 Bear Trap Mouth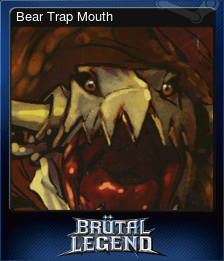 Bladehenge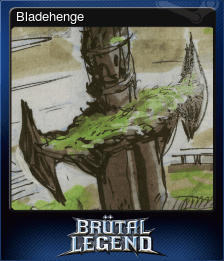 Crying Spot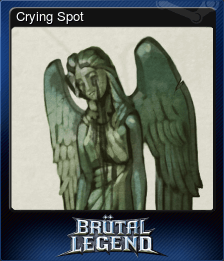 Dark Ophelia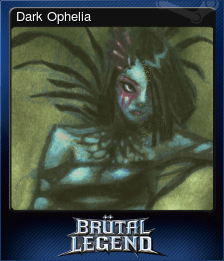 Doviculus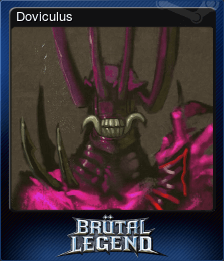 Eddie Riggs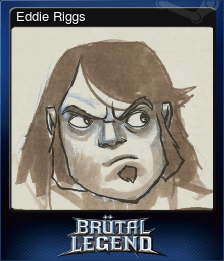 Fletus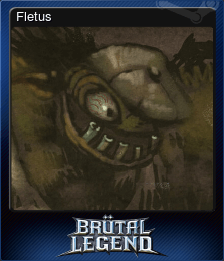 Grave Digger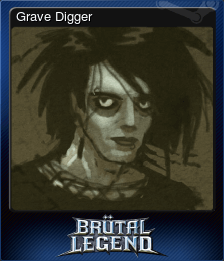 Hate Cage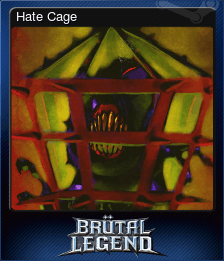 Heart Cutter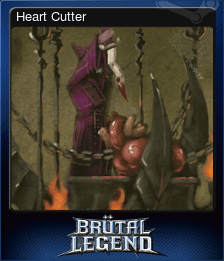 Motorforge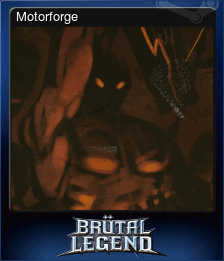 Pain Lifter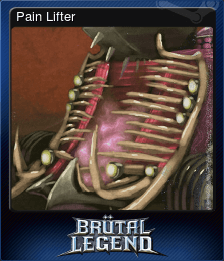 Screamwagon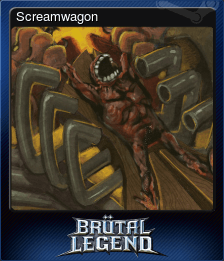 Eddie's Dad