Here at Opium Pulses HQ we're always developing the website based on user feedback and requests.
Below we have listed our most recent website updates plus work in the pipeline so you can see what's new and coming up.
RECENT UPDATES
User avatars - File uploads now possible! Link to Gravatar is still possible, however this proved less popular than we thought and we had lots of requests for avatar file uploads, so now you can.

Commenting system upgrade

- You asked us for more formatting tools in the commenting system, and we delivered!

Change password on Account page

- Previously you had to go via the 'forgot my password' screen to change your password which was a little messy. Now you can do it right from your Account screen.
Link to our Discord channel - Opium Pulses is now an official Discord partner! You can now find a direct link to our channel in the 'Find us on' footer banner at the bottom on any page.

Support for Ultra Wide screens

- Not a widely requested feature, we admit, but some of our ultra wide customers reported alignment issues on some of our website pages. Now our website should look just as beautiful no matter how wide you go!
COMING SOON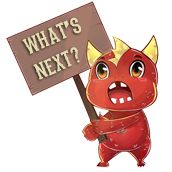 Clickable notifications

-

Probably our most requested feature! Don't worry, we're working on it. Soon you will be able to click on a notification and it will take you straight to the relevant screen. Also, all notifications will be remain in the drop down until you click it or 'mark all as read'. That way you will never miss an important notification again.

Filter games by release date

- Another highly requested feature. We are working on adding release dates to all games in the store with the option to filter games this way so you can find all the latest releases in one place.

Filter games by best selling

- Want to know what's hot right now on OP? Soon you will be able to filter in order of best sellers.
Improved review system - Game reviews are currently a little hard to find. Star system will be soon be visible on the product page, plus you will be able to mark a review as 'helpful' or 'unhelpful'

Additional 'Find me on' links

- We missed a few the first time round, so soon we will be adding links to your Battle.net, GOG, itch.io, Nintendo and Instagram profile pages.

Option to remove entry(s) from a giveaway

- This is a little complex as refunds are normally involved, however we're working on a solution.

More achievements

- We already have over 30 achievements you can earn, but don't worry there's plenty more in the pipeline!

More ways to earn points

- We get asked this a lot and we are working a big project that will allow users with some spare time to earn additional points on top of what the website already offers. Expect to hear more in the next few months.
Have some feedback or a great idea you want to tell us about - let us know in the (new and improved) comments below!