A few recent releases have revived the video game/metal crossover, and after a discussion with a few members in the Opium Pulses chatroom on Steam, I thought I'd go over our top 10 video games that metal heads will appreciate. We'll also mention a few that didn't make the top 10 but are still worth checking out.
10. Tony Hawk's Pro Skater 2
Tony Hawk's video games gave a boost to worldwide interest in skateboarding and created a craze for the genre in the gaming scene too, the controls are tight, the arcade style gameplay was addictive and the soundtracks made staying in that world all the more enjoyable. All the original THPS games have decent soundtracks, we've picked the second for its tracks by Rage Against the Machine, Anthrax, Powerman 5000 and Papa Roach to name a few. It's also a pretty hip-hop game, but that's for another article.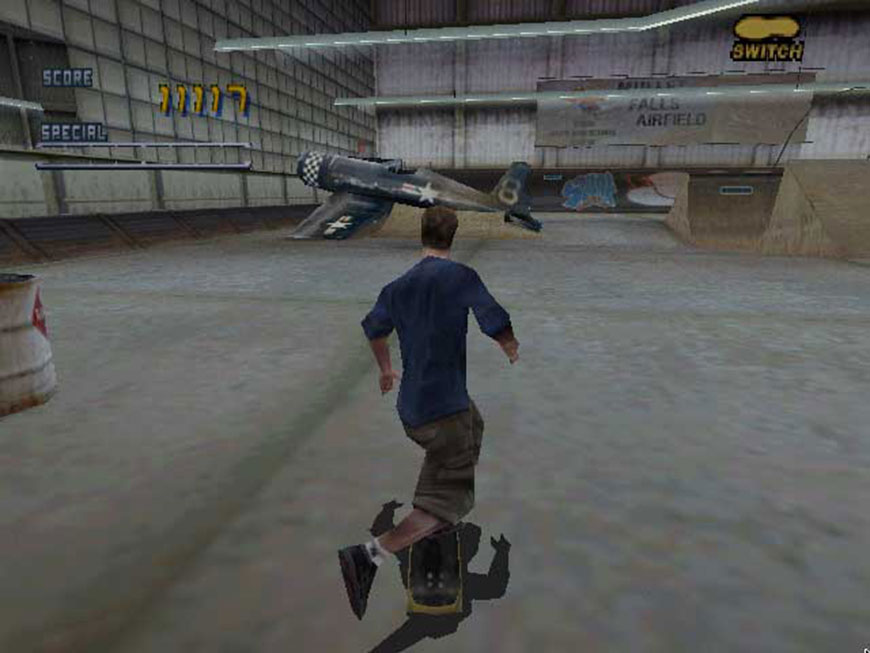 9. Duke Nukem 3D
Duke Nukem 3D has you playing as a no bullshit, strapped to the eyeballs beefcake of a man called Duke Nukem who blazes his way through cities, shooting up aliens and demons. That's not to say he doesn't find inappropriate times to appreciate the ladies though. Duke 3D's soundtrack is hard to forget, especially the intro and will have you head banging from one mission to the next.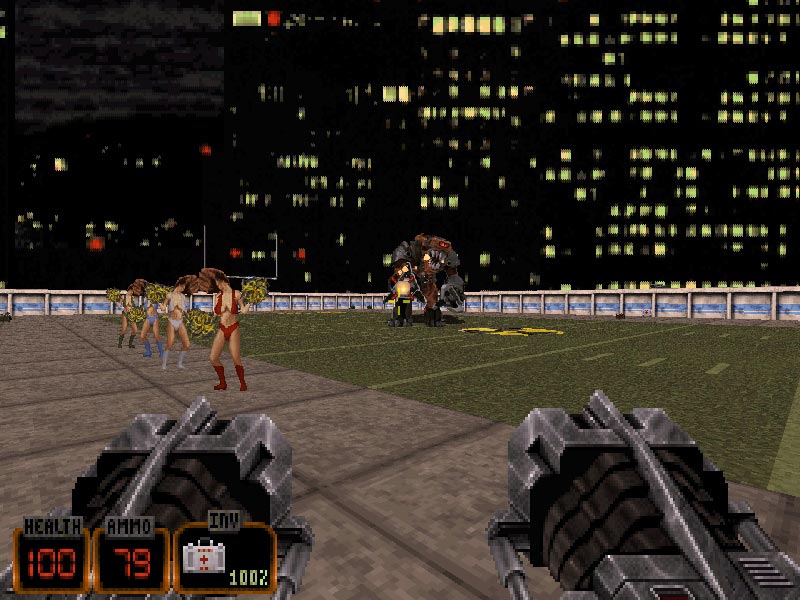 8. KISS: Psycho Circus - The Nightmare Child
Kiss: Psycho Circus - The Nightmare Child is a first person shooter and based on Todd McFarlane's Kiss: Psycho Circus series of comic books, themselves inspired by the rock band Kiss. The game's story revolves around a Kiss tribute band, who suddenly receive superhuman powers. Sounds metal enough for you? What do you mean no? It's KISS FFS!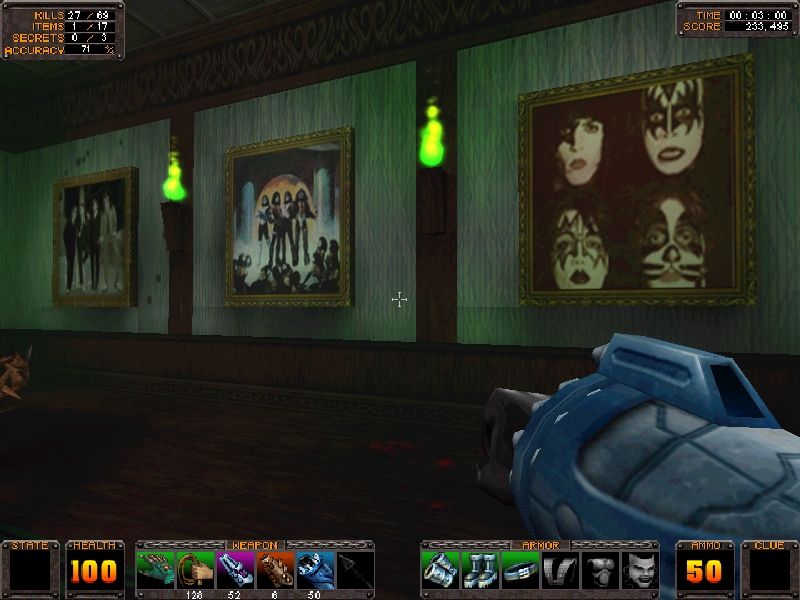 7. Earache: Extreme Metal Racing
Earache: Extreme Metal Racing is a UK developed action racing game. It incorporates an extreme metal music soundtrack from artists signed on the Earache Record label including Deicide, Mortiis, Morbid Angel and Municipal Waste. It features multiple racing modes including one called 'Zombie Massacre' Set in Metal Hammer's amphitheatre of pain where you must splatter more zombies than the opposing players.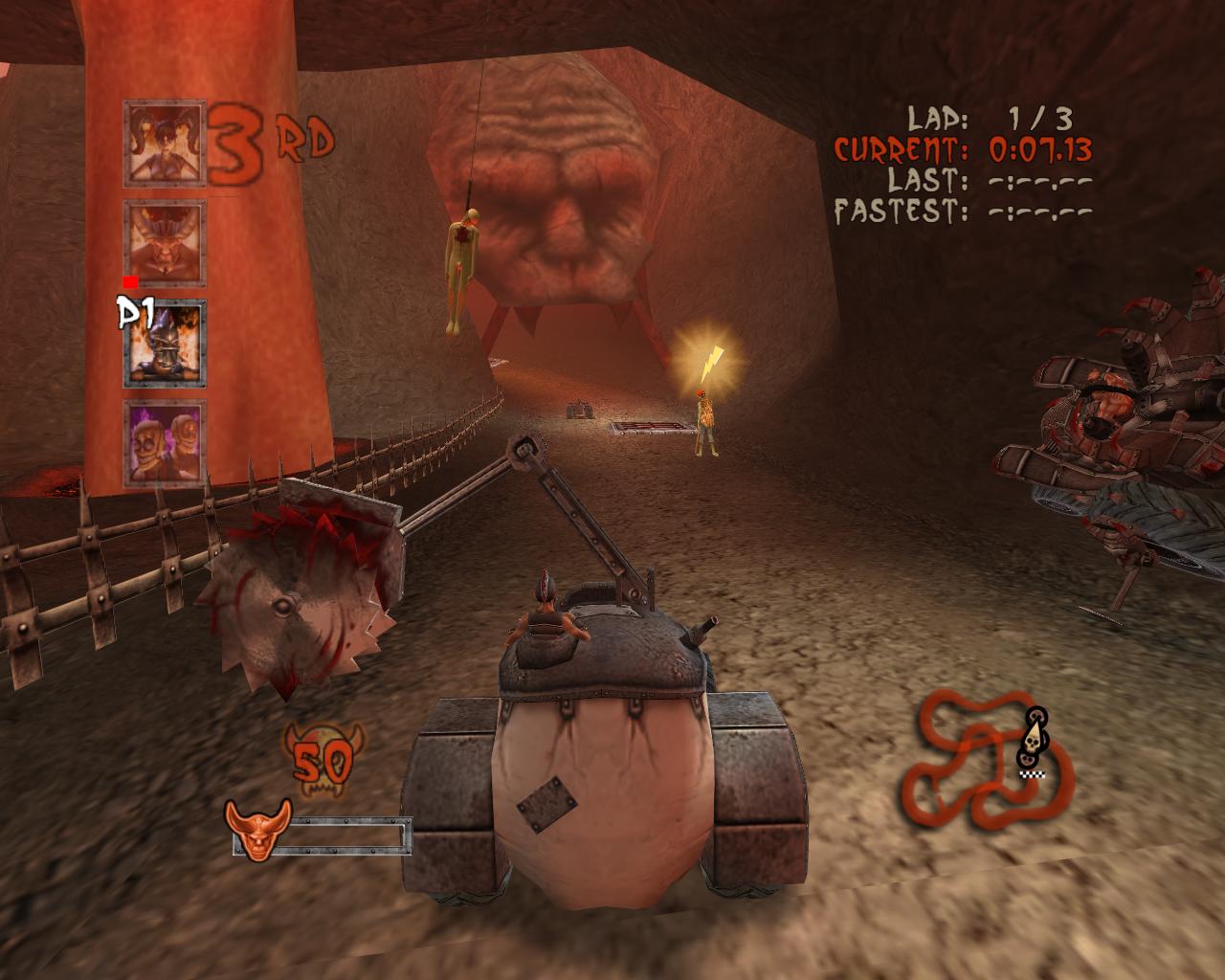 6. Iron Maiden: Ed Hunter
Ed Hunter is the iconic Iron Maiden game released in 1999. The game objective consists of following Iron Maiden's mascot 'Eddie', through various levels that represent the band's past album covers. Along the way you'll be shooting enemies in an attempt to catch Eddie which performs like a rail shooter. The game was released with a fan chosen greatest hits CD and allows you to choose which song is played during each level.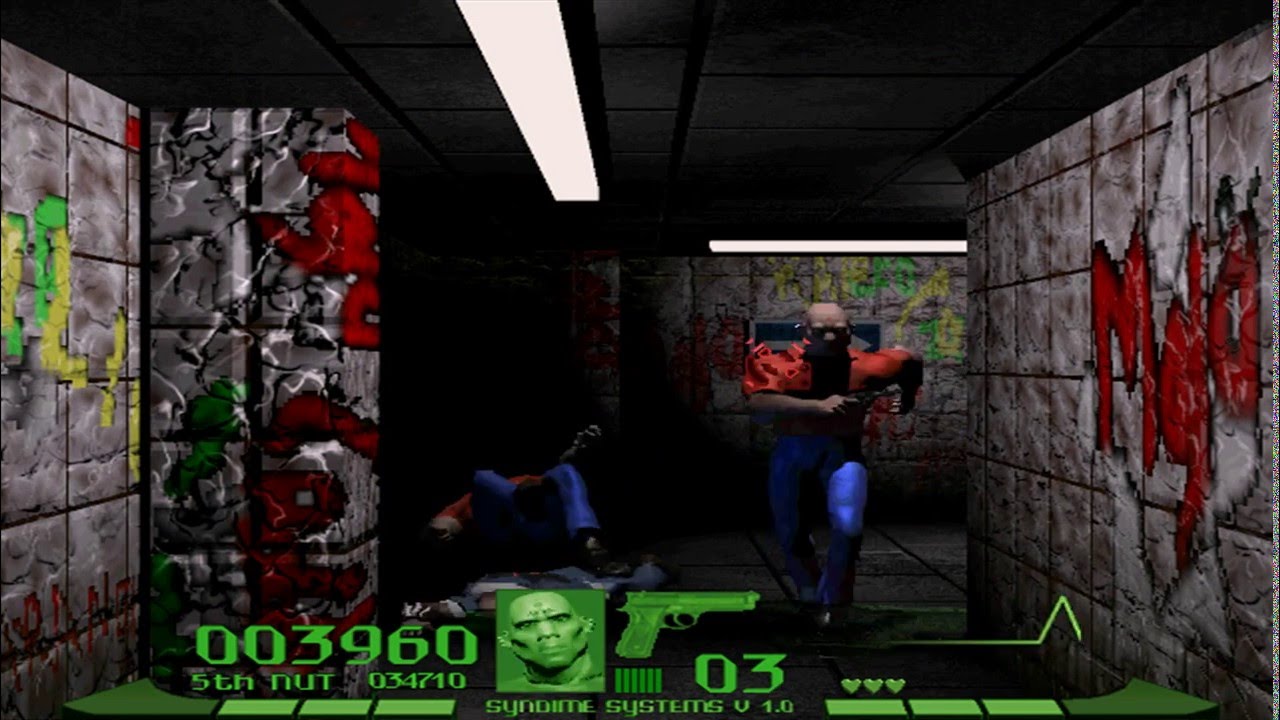 5. Twisted Metal
Twisted Metal is what happens when Demolition Derby and Carmageddon get it on. A racing arena brawler with vehicles that look like they jumped straight out of a Mad Max movie. Twisted Metal has always been a pretty metal game, but the 2012 release had a soundtrack that fit the theme perfectly, including tracks from Wolfmother, Rob Zombie, Sepultura, Avenged Sevenfold and Judas Priest.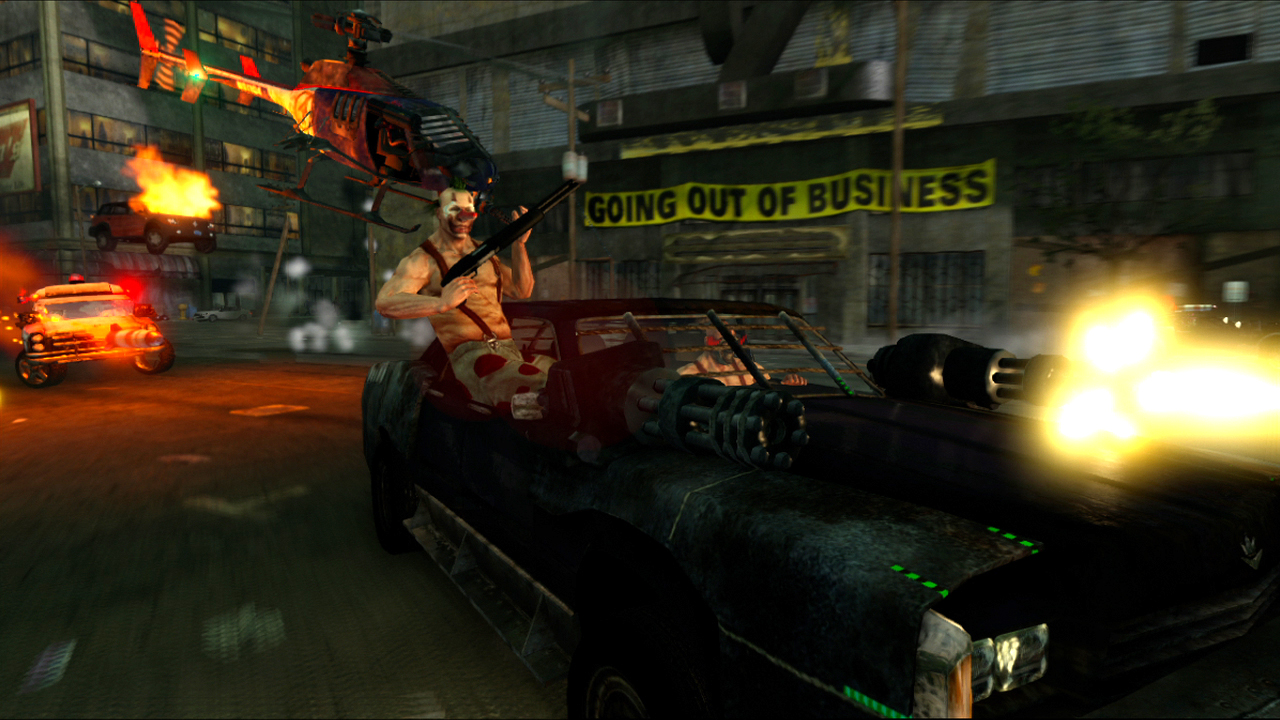 4. Quake
Quake had a bone crunching soundtrack for its time and injected an atmosphere that followed the general theme and story perfectly. Written by Trent Reznor of Nine Inch Nails you can see why it turned out the way it did. The game itself is also incredibly metal, like a sci-fi shooter set in the stone age!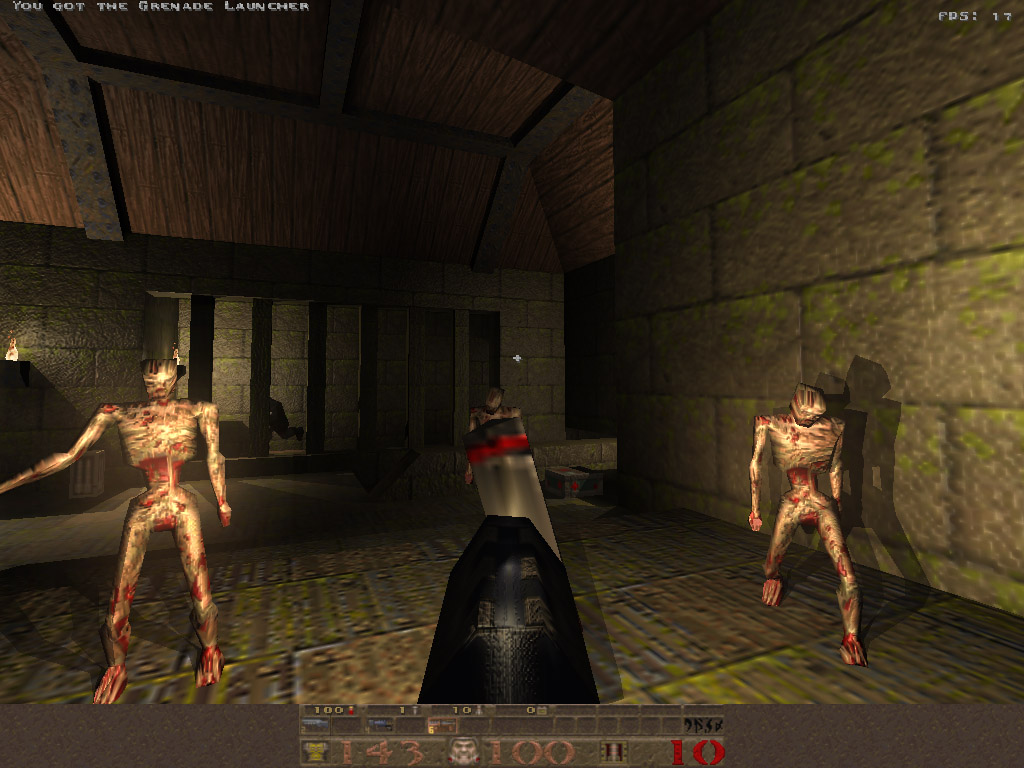 3. SEUM: Speedrunners from Hell
A fairly new one here and already so high in the list, said to be the world's only competitive heavy metal first-person platformer and described as the bastard child of Quake 3 and Super Meat Boy. A brutal soundtrack and a theme so metal your lobes and your balls will bang! (NOT THOSE BALLS, well.. depends how much you're in to the game, I guess it could happen?).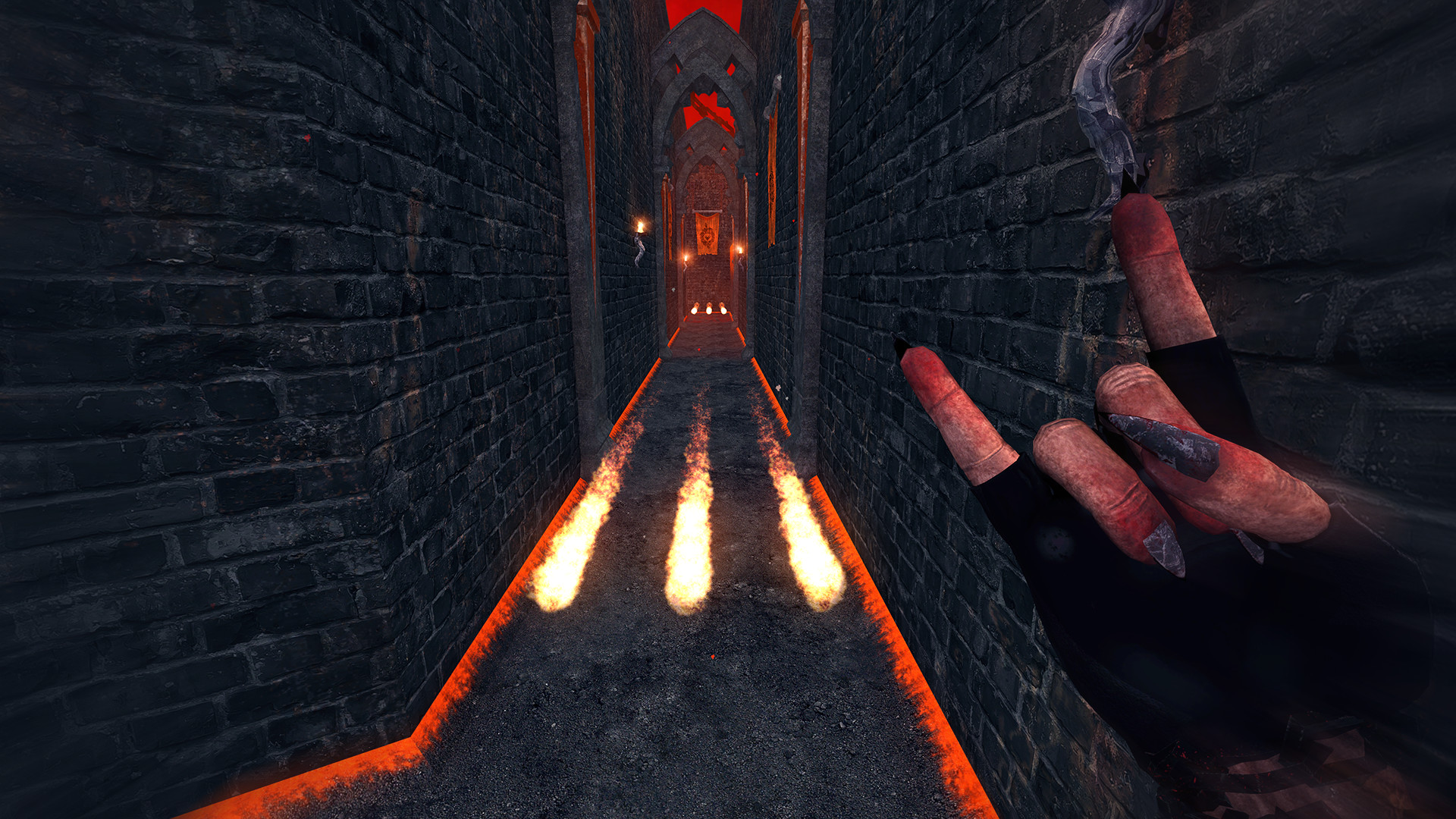 2. DOOM
All DOOM games have had iconic soundtracks, even the first back in '93 had tracks inspired by metal bands of the time. Outside of real musicians, 2016's DOOM has by far, the best metal soundtrack of any game ever released on planet earth, written by Mick Gordon. Inspirations from almost every genre of heavy music including electronics, this game's music fits so seamlessly with the gameplay that they actually feel like two parts of a single form of art. The game itself is also likely the best Doom to date and easily a contender for GOTY 2016.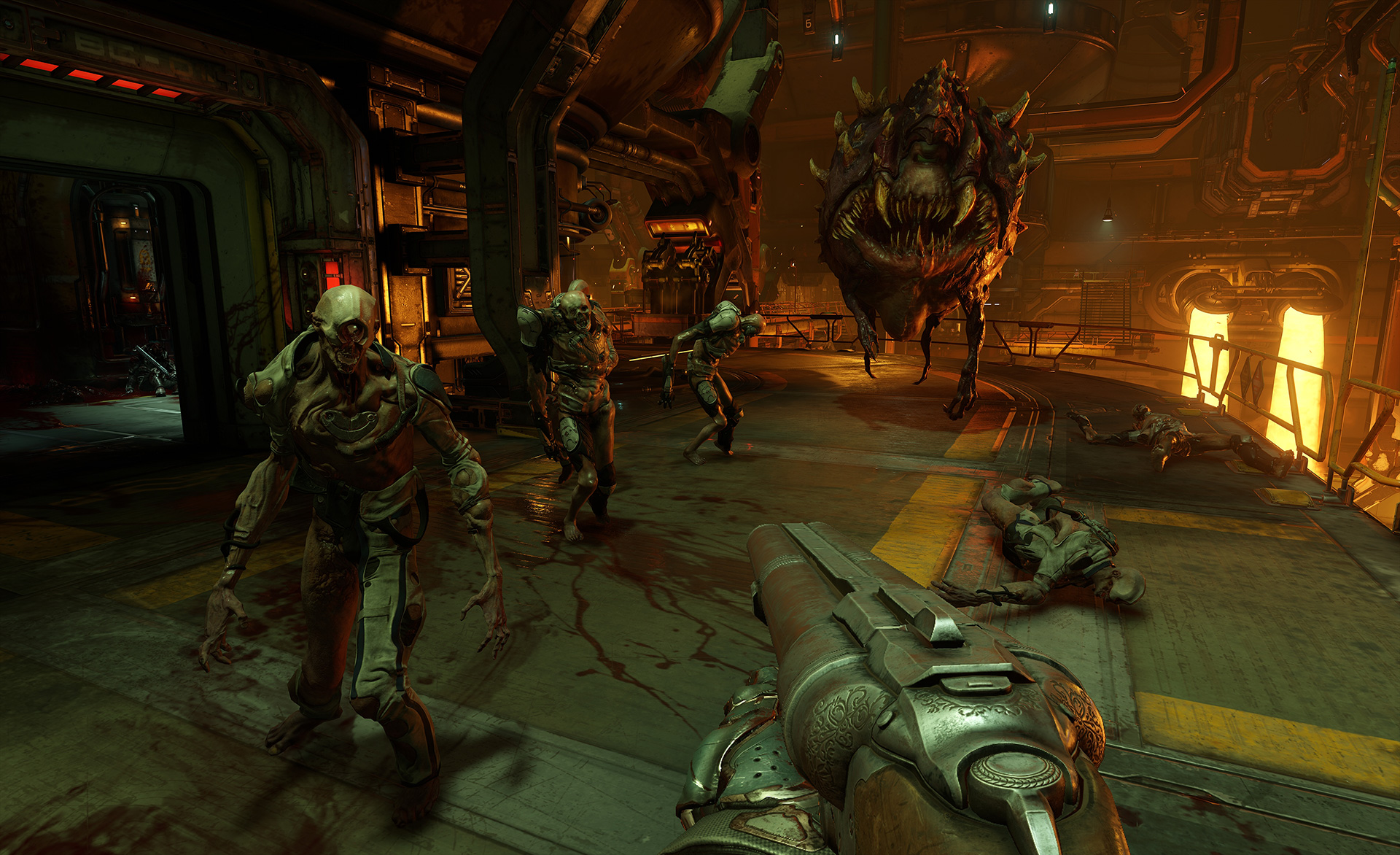 1. Brutal Legend
This takes our top spot for the most metal game of all time. Characters voiced by rock legends such as Jack Black, Kyle Gass, Lita Ford, Rob Halford, Lemmy Kilmister and Ozzy Osbourne, with a soundtrack including artists such as Children of Bodom, Motörhead, Judas Priest, Black Sabbath, Mastodon, 3 Inches of Blood, Mötley Crüe, Manowar, Testament, Kiss, In Flames, Cradle of Filth, Megadeth, Static-X, Dethklok, Slayer, Anthrax, Def Leppard, Rob Zombie, Marilyn Manson, DragonForce, Ministry and Tenacious D to name only a small portion…
And with metal themes like using guitars as weapons, making bass strings out of spider webs, stunning enemies to death with giant stacked amps, playing guitar solos to perform special moves and using head banging mosh pits as a protective shield, Brutal Legend really is the most through-and-through metal game ever made. Every single pixel and sound in the game oozes with metal goodness.
To top it all off, the game is great fun and incredibly unique. Delivering gameplay from various genres such as action-adventure, role-playing, free-roam, strategy, hack n slash and small elements of rhythm.. Brutal Legend has it all and it very nearly didn't get released, so at least we have something to thank EA for.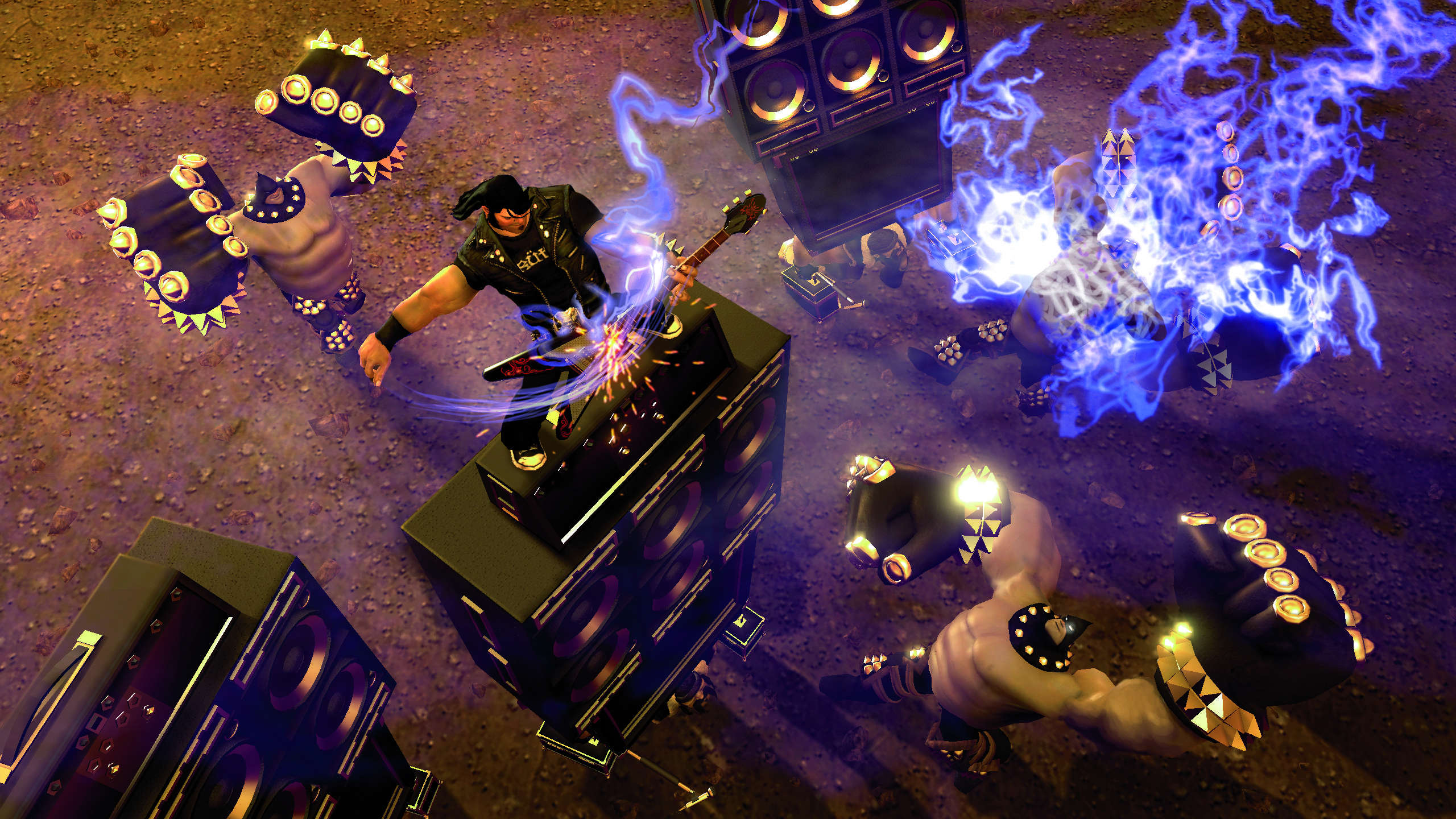 Obviously there's not just 10 metal infused games out there, below we've listed a few games that didn't make the top ten but are definitely worth checking out if you like metal themes.
Guitar Hero: Metallica
Games like Guitar Hero, Rock Band and Rocksmith deserve to be all over this list, that's obvious, but if I didn't exclude them from the main 10 it would just be a list of our favourite rhythm games. Guitar Hero: Metallica gets a special mention mostly due to just how much more metal it is than the rest of the games in the genre, songs spanning Metallica's incredibly lengthy career feature in this spin-off, as well as songs hand-picked by Metallica themselves including: Motörhead, Machine Head, Judas Priest, Alice in Chains, System of a Down and Slayer. As games go, this is one of the heaviest soundtracks.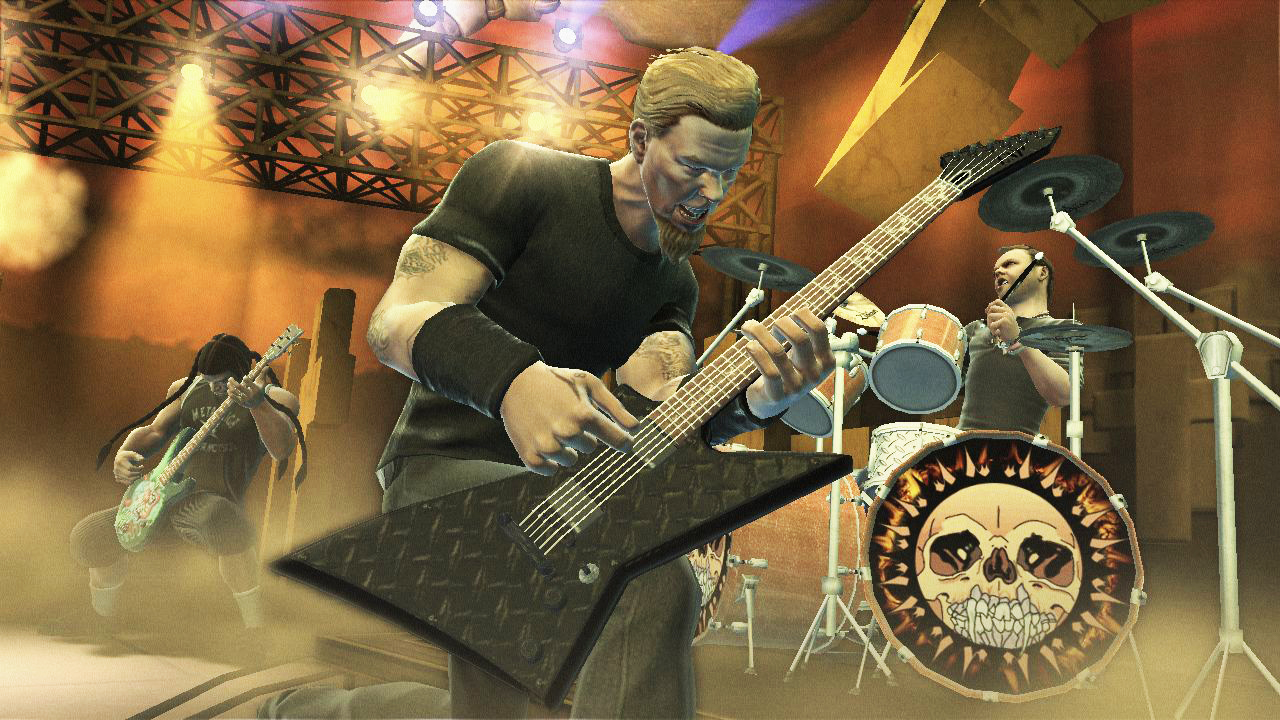 Dante's Inferno
Dante's Inferno is an action-adventure game similar in gameplay to the God of War series. The story is based on Inferno, the first of Dante Alighieri's Divine Comedy, and shares many similarities with the famous poem. You play as Dante as he journeys through the nine circles of Hell to reclaim the soul of what is essentially his bitch from Lucifer himself. Now while the story, setting and theme is metal as hell, since, well... it's actually IN HELL, the soundtrack isn't half bad either.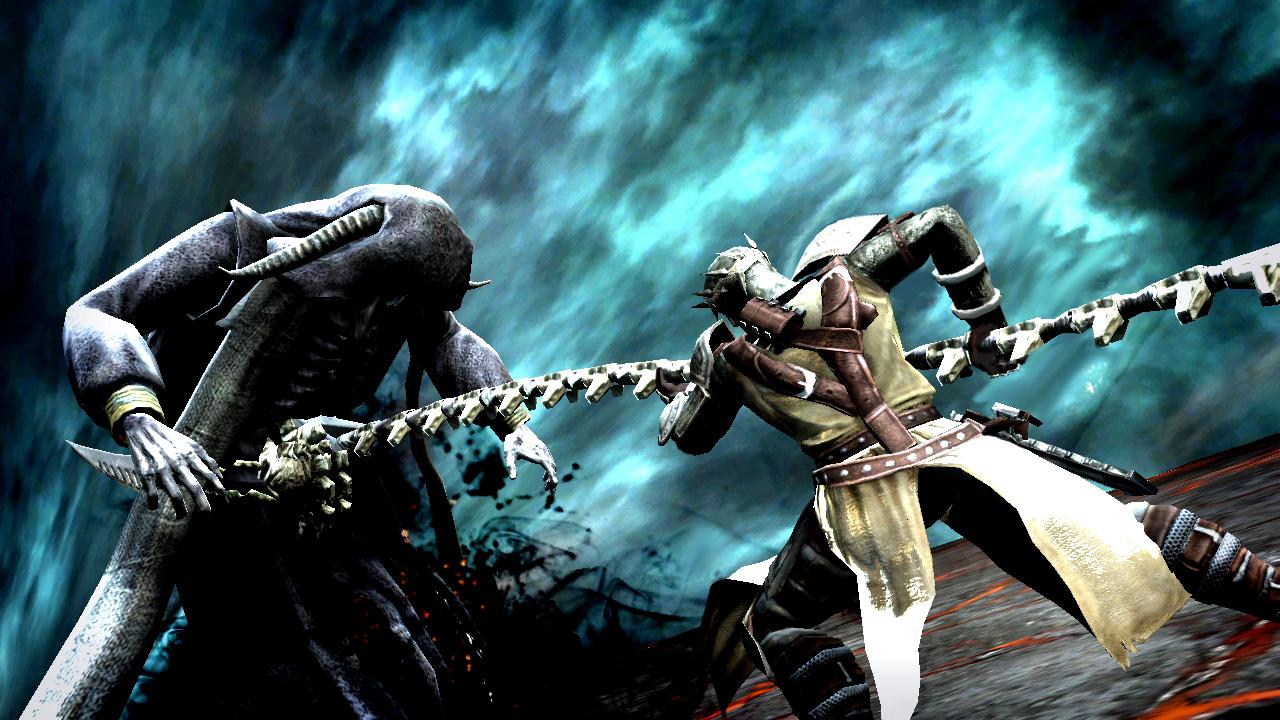 Rock n' Roll Racing / Motor Rock
Roll n' Roll Racing released for the SNES and Sega consoles back in 1993 by who are now known as Blizzard Entertainment. A birds eye racing game with music consisting of instrumental versions of several heavy metal songs. In 2013 for a brief time a Russian developed game called Motor Rock (originally known as Rock n Roll Racing 3D) released on Steam before being pulled a week later, it appeared to be a complete 3D remake with new features and camera angles but appeared to reuse a lot of R&RR's assets. Both of them are very fun and provide their fair dose of metal.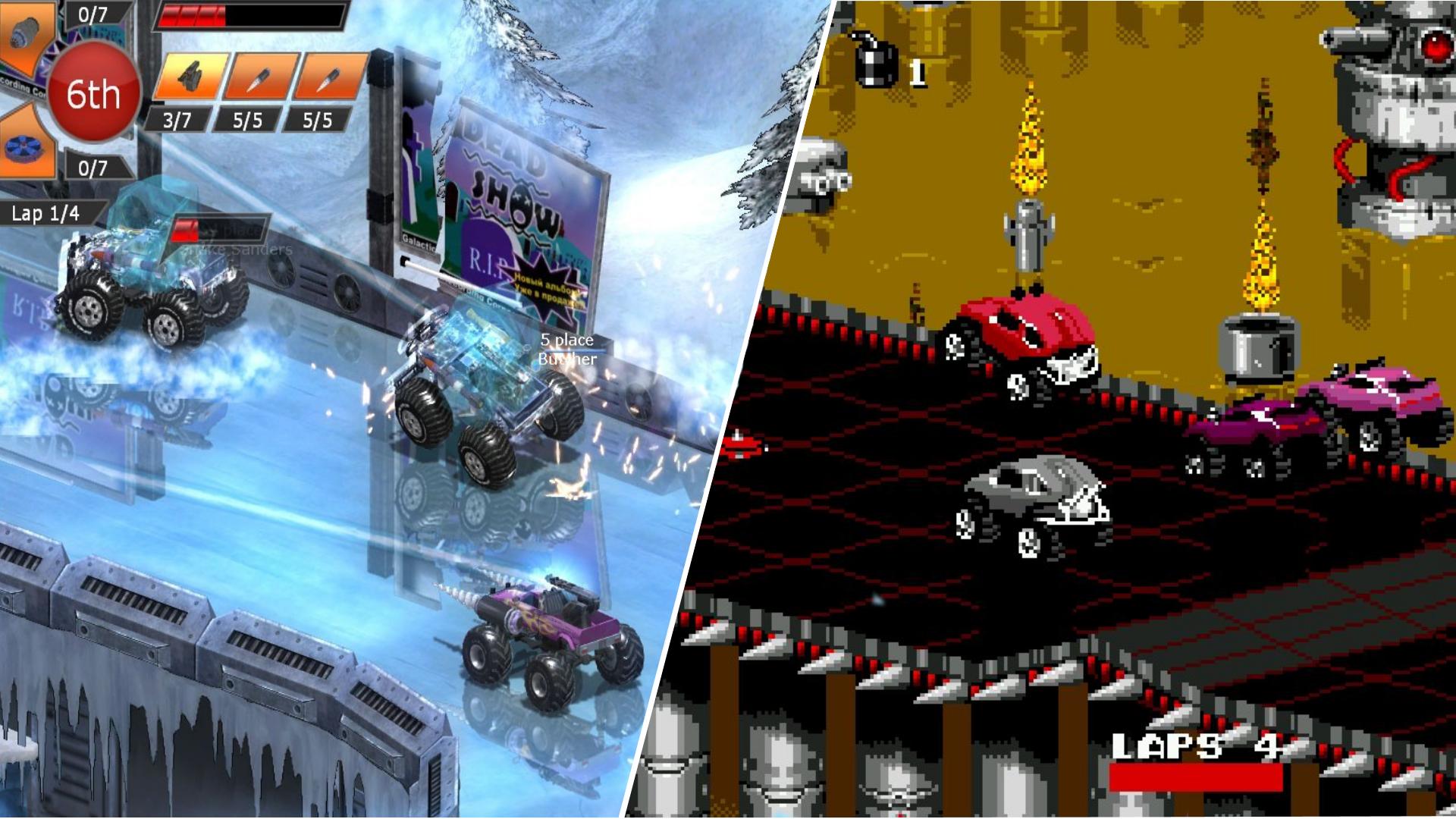 World of Warcraft
As well as looking like every 80's metal album cover to grace your collection, World of Warcraft even features in game metal gigs from Blizzard's Employee band, currently going under the name: "
Level 80 Elite Tauren Chieftain
". One of their songs can even be played via DLC on
Guitar Hero III: Legends of Rock
. You can catch them "live" in game at the 'World's End Tavern' in Shattrath City, as well as a monthly week long gig for the duration of the Darkmoon Faire on Darkmoon Island.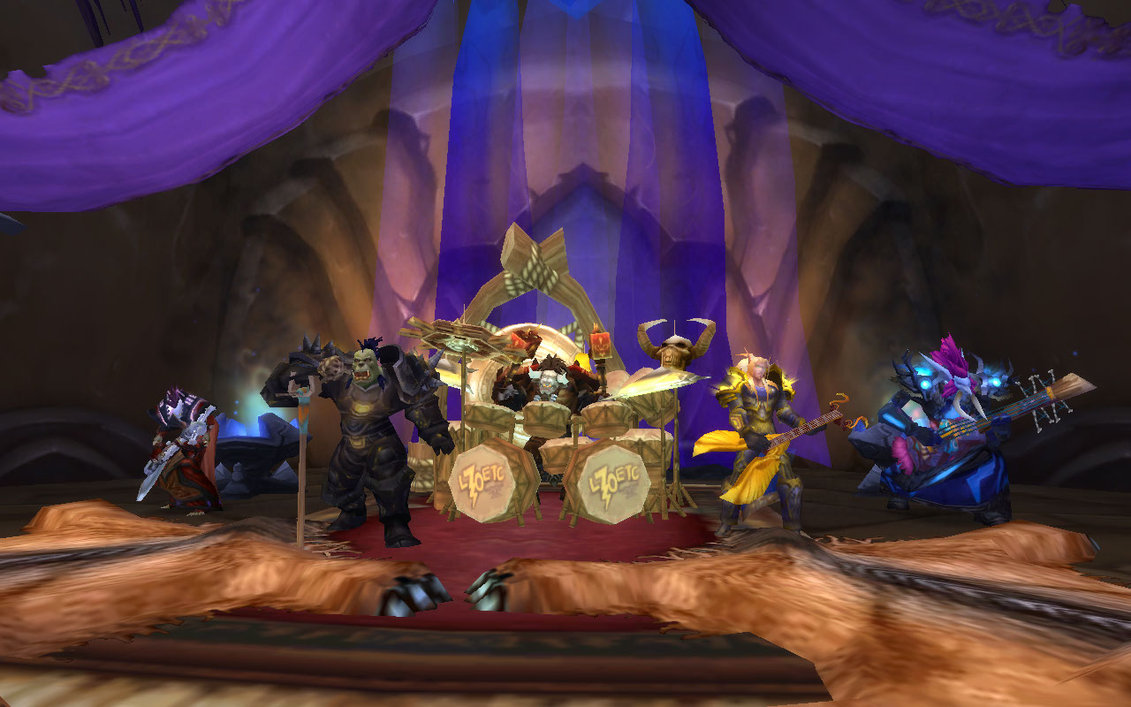 Metal Dead
A game featuring a couple of metal stoners attempting to survive the zombie apocalypse, good jokes, clever puzzles, fairly crappy (but charming) graphics and a terrible / awesome MIDI metal soundtrack(!) - featuring at least one awesome guitar solo and a genuine reason why the protagonists are / have to be metallers. If you're a metaller, you NEED to play this, if you're not... play it anyway, it's good. Then rethink your life and go out and buy some Black Sabbath albums!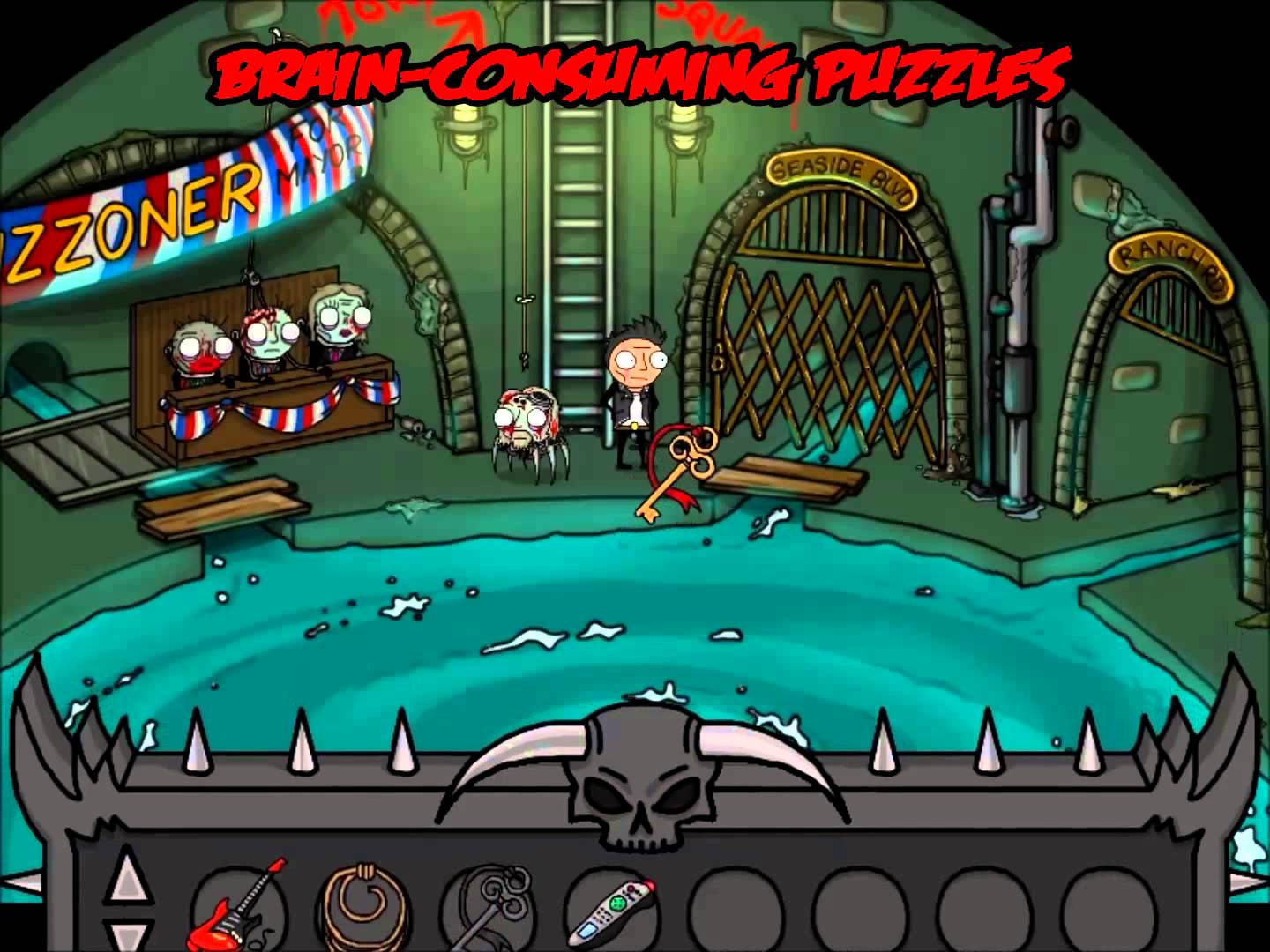 What do you guys think? Have we missed a heavy metal game in your top 10 list? Do you think the recent
Rock 'N' Roll Defense
has unfairly not been mentioned? Well I did it, just now.. Okay!? So get off my back!
Special thanks to Mango (e3o) for help with the R&RR/Motor Rock image and PC Arcade for help with information on a few of the games.