"League of Legends Tournament" by camknows is licensed under CC BY-NC-SA 2.0
eSports hopefuls in the UK will have better opportunities in the future because of the addition of gaming scholarships. The University of Roehampton London is offered the first eSports scholarship program in the country last year (2019). Ten scholarships will be given for this first year and each will shoulder £1,500 for a student on any course and level. The programme works like traditional sports scholarships in that those who want to enrol will have to demonstrate aptitude in the field.

Why the need for such programmes? The rise of eSports worldwide means new global market sectors and investment opportunities for young entrepreneurs. Progressive educational institutions are realising this potential and are, thus, providing students with the opportunity and knowledge required to enter this fast-growing sector. Becoming a professional eSports gamer is not as easy as it sounds; eSports athletes spend as much as 6 to 8 hours training a day. In fact, some teams are put through a series of drills and workouts in order to improve their physical and mental fitness. The availability of scholarships will help aspiring eSports players secure their college degrees with more ease.

Source: Youtube (ESL UK Channel - Future of UK eSports)
Meanwhile, those who are more interested in the business side of eSports can enrol in gaming programmes offered by select universities in the UK. Staffordshire University launched its new BA (Hons) eSports programme late in 2018.
eSports Insider remarks how the course spans three years and covers topics on organising events
and managing an eSports organisation.
Conversely, the University of York's Department of Theatre, Film, and Television will launch a module on eSports content production as part of a deal with ESL. Lastly, Chinese company Tencent has also partnered with the University of Oxford, which will see the latter hosting tournaments as well as offering eSports-related courses.
Gaming-related classes and programmes are not just exclusive to the UK. In fact, Norway have taken it up a notch by offering subjects on
DOTA 2
,
League of Legends
, and
Counter-Strike: Global Offensive
.
We previously detailed on Opium Pulses that there are no textbooks involved
in these classes, only high-end gaming PCs. Meanwhile, schools in the US such as the University of California, Lourdes University, and the University of Jamestown, also offer scholarships for competitive gamers.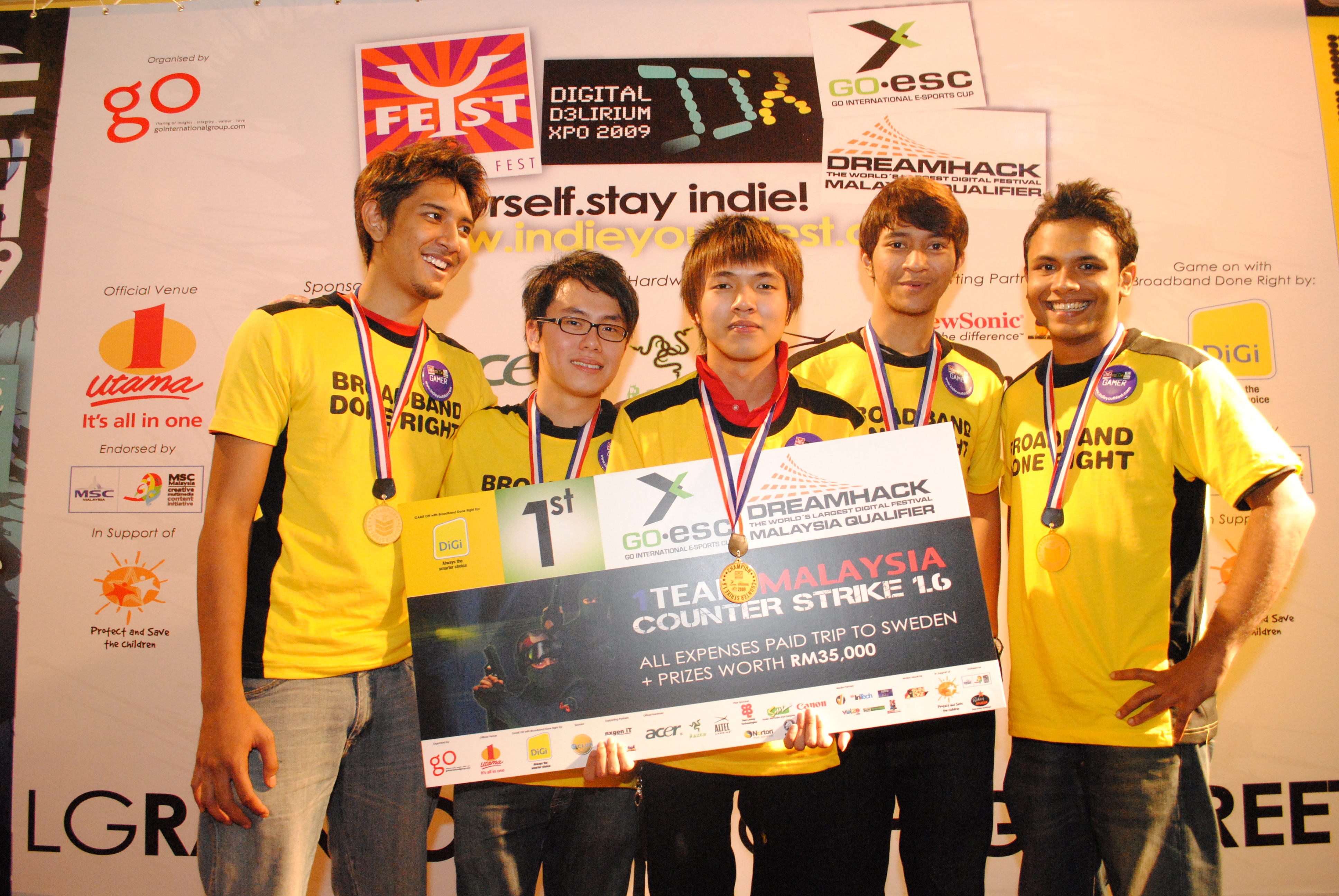 "Go.esc // DreamHack @ Independent Youth Festival 14-18 Oct 2009 @ 1Utama" by gointernationalgroup.com photo gallery is licensed under CC BY-NC 2.0
While gaming programmes are emerging in the UK, the progress of eSports in the country seemingly trails behind other parts of the world. The UK is currently second from bottom in a 2017-2021 eSports total revenue chart where Russia and Japan reign supreme. However, this means there is plenty of room for the industry to grow. And the trend doesn't look like stopping anytime soon. The eSports industry's growth is moving at a rapid pace with Newzoo predicting that the industry will become a £1.2 billion market by 2020, when 300 million people will be tuning in to watch eSports.
These sorts of events have even got the attention of avid gamblers, who may have only been restricted in the past just to actual sporting events. Many sites even offer seemingly generous
sign-up and rollover bonuses
to new members. And there's a good argument that caster commentary for eSporting events is a lot more passionate and exciting to listen to moment-to-moment, as seen in this
caster reaction compilation video
. If there was ever a time for eSports to be taken as seriously as other major sporting events, it's now!
eSports' penetration in the education sector indicates that institutions are finally acknowledging how lucrative the industry is. Soon, those who love eSports will get the chance to pursue it as a career because of all the support options being offered currently.