Train Valley
Release Date: 16 Aug, 2015
1557
About the Game

Build railroads in order to connect cities, tunnels and bridges. New railways are cheap when laid across bare fields, but can be expensive when demolishing forests, villages and other existing structures.
Manage increasing traffic by constructing, switches, sidings and spurs so that multiple trains can run without delays, at the same time.
Stay accident-free by precisely controlling trains during crucial moments, using pause for planning (you can build railways and schedule trains while on pause).
Play through 4 seasons: Europe (1830–1980), America (1840–1960), USSR (1880–1980) and Japan (1900–2020).
Complete the story mode featuring such real-life events as the Gold Rush of 1849, the construction of the Florida Overseas Railroad, World War II, the Cold War, the launch of the first manned space flight Vostok 1 and more.
Explore the game in different game modes: in story mode (5-10 minutes), in random mode (15-20 minutes – the level looks and develops differently every time you launch) or in sandbox-like regime (can be turned on for both story and random modes. It allows to play without time and money limits).
Discover 15 types of trains – from early steam-powered locomotives to modern high-speed trains, driving 18 types of cars – from old-time passenger cars to hoppers and cisterns and to military-use tank and gun platforms.
SYSTEM REQUIREMENTS
Windows
Minimum:
OS: Windows XP (SP3)+ (can crash in Win10)
Processor: Intel Core 2 Duo E4500 @ 2.2GHz or AMD Athlon 64 X2 5600+ @ 2.8 GHz
Memory: 2 GB RAM
Graphics: ATi Radeon HD 2400 or NVIDIA GeForce 7600 or better
DirectX: Version 9.0c
Storage: 1 GB available space
Mac OS X
Minimum:
OS: Mac OS X 10.12+
Processor: 1.7 GHz Intel Core i5
Memory: 2 MB RAM
Graphics: NVIDIA GeForce 8600M or better / ATi Radeon 2400 or better
Storage: 1 GB available space
SteamOS + Linux
Minimum:
OS: Ubuntu 10.10+ or SteamOS+
Processor: 2.2 GHz CPU
Memory: 2 GB RAM
Graphics: ATI Radeon HD 2400 or NVIDIA GeForce 7600 or better
Storage: 1 GB available space
Getting started

Receive 5 stamps.
Close call!

Get two trains pass very close to each other.
Builder

Build 1000 track tiles.
Prick of conscience

Fail 10 tasks.
Living it large

Become a millionaire.
Collector

Receive 15 stamps.
Completely nuts!

Complete 50% of any level at speed x4.
Need to think

Press pause button 100 times.
Europe

Complete the first season.
Just in time!

Transport 500 trains.
Madness!

Complete 80% of any level at speed x2.
It's no coincidence

Go bankrupt 10 times.
Non Stop!

Complete any level on 2, 3 or 4 season without pausing the game.
Let's roll!

Launch a rocket.
Ouroboros

Make a train crash into itself.
Philatelist

Receive 30 stamps.
America

Complete the second season.
Foreman

Build 5000 track tiles.
Missed it!

Transport 50 trains to a wrong destination.
Russia

Complete the third season.
BBQ

Remove 50 animals.
Sabotage

Blow up 100 trains.
Japan

Complete the fourth season.
Woodcutter

Remove 300 trees.
Engineer

Build 10000 track tiles.
Forgotten.

Complete a level with the first deployed train delivered the last.
Tycoon

Receive 60 stamps.
Achtung!

Get bombed.
Chuck Norris

Blow up 10 trains and complete a level.
Vandal

Destroy a building worth 100k.
Germany

Complete the fifth season.
Lucky vandal

Destroy a building worth 100k and complete a level.
Supercrash!

Have an accident with supertrain and complete a level.
Peacemaker

Remove 10 tanks.
Сhancellor

Receive 75 stamps.
Salesman

Make a train visit 8 different stations.
Maniac vandal

Destroy buildings worth 300k and complete a level.
Juggler

Complete a level with 10 simultaneously running trains.
Mega-railroad

Complete a level with 300 track tiles.
Iron Duke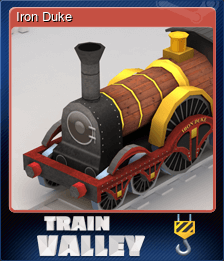 The General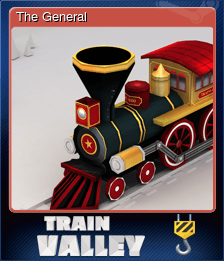 ChMe3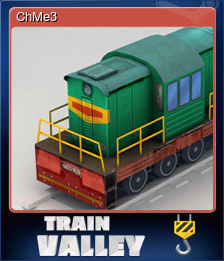 Shinkansen E5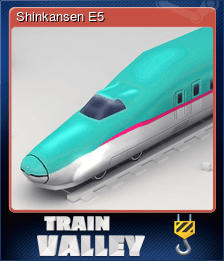 Tank car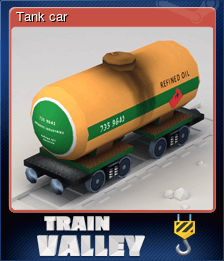 Hopper car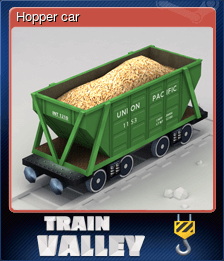 Timber platform car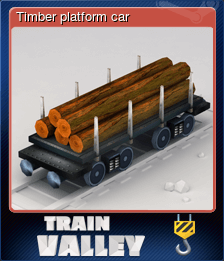 Coach car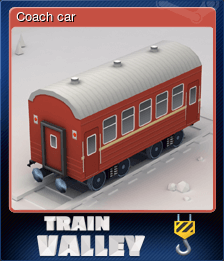 Europe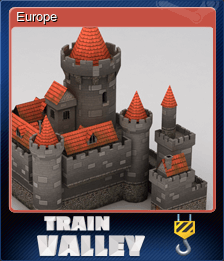 America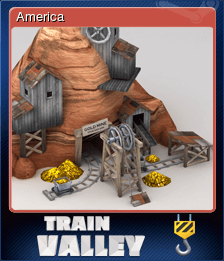 Russia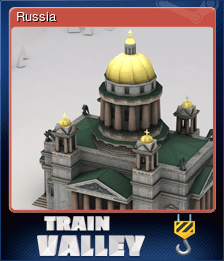 Japan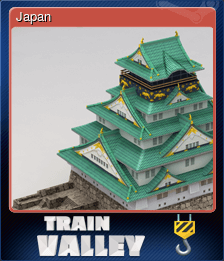 -->