Circuits
Release Date: 17 Apr, 2014
1984
About the Game
Simple in concept, but very challenging and rewarding,
Circuits
is a musical puzzle game that requires careful listening to complete each level.
The goal of Circuits
piece together the different parts of a song. Sounds easy, but maybe not.
As we love music, we wanted to make a game that gives the player an insight into how music is created and makes listening the core part of the experience. Packed with beautifullly designed minimal graphics, to not disturb the focus of the game, and right now 25 different songs for the player to reconstruct.
So if you like music, you will like
Circuits
.
Features
Engaging gameplay that gives an insight into music creation for players
A soundtrack mix of electronic ambient,dubstep, and epic orchestra composed by David García ( Deadlight, Rime...)
Beautiful minimal design
And a Turbo.
SYSTEM REQUIREMENTS
Windows
Minimum:
OS: Windows XP/Vista/7/8
Processor: 1.6 GHz
Memory: 2 GB RAM
DirectX: Version 9.0c
Sound Card: Stereo
Mac OS X
Minimum:
OS: Snow Leopard or later
Processor: Intel Mac
Memory: 2 GB RAM
Sound Card: Stereo
SteamOS + Linux
Minimum:
OS: Ubuntu 12.04 or later
Processor: 1.6+ GHz or better
Memory: 1 GB RAM
Graphics: Radeon HD5450 or better; 256 MB or higher
Storage: 150 MB available space
Fast than semitones

Build level 2 in less than 4 minutes
2+2=5
Build 5 levels
Turbo Boost

Use the turbo for more than 6 seconds
The Listener

Complete the first three levels without any fail
Who needs eyes

Build 10 levels
From square to circle

Put the level 10 loopers correctly with the first check
Beyond the noise

Build 15 levels
The Architect

Build correctly your first Looper
The sixth sense

Build the level 16 switcher in the correct way for the first check
Eargasm

Build 20 levels
Hacker

Skip more than five levels
I´m the sound of silence

Build 25 levels
The Archeologist

Read the credits after complete the game
The cake is a lie

Build 10 levels without using hints
Golden Ear

Build all levels without switching to individual layers, with the level 3 exception.
Message in a molecule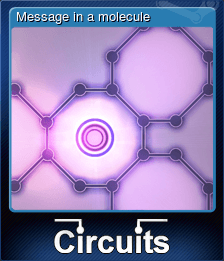 Quadrant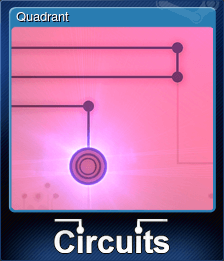 Through the code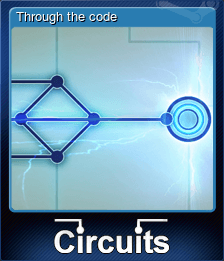 Building horizons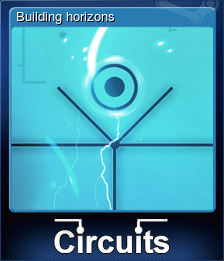 Mitosis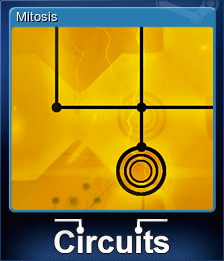 -->