East India Company - Gold Edition
Release Date: 2 Aug, 2012
1073
East India Company Collection Gold Edition 2012 contains:
East India Company Designer's Cut
Pirate Bay Expansion Pack
Battle of Trafalgar Expansion Pack
Privateer Expansion Pack
East India Company :
In East India Company, players will enjoy building the World's most powerful trading empire & engaging in vigorous battles in both single player & multiplayer modes, all within a breathtaking cinematic game environment.
Players will fight, manage, and rule nations from Europe to the Far East with eight nationalities to chose from: British, Dutch, French, Danish, Portuguese, Swedish, Spanish, and the Holy Roman Empire. Starting modestly, you will build your fleet, establish connections to far away countries, and keep the rivaling nations at bay. Choose from a wide array of ship classes, including a variety of transport and military vessels. Create diverse fleets and assign each of them specific trading routes. Control and upgrade well situated ports as you form your strategy for domination.
Conflicts and wars are inevitable. When hostile fleets engage each other, the spectacular naval battles are fought from a real-time tactical level. Devastating broadsides are fired with a deafening roar and cannon balls tear through enemy ships and their crew. For greater tactical depth, command your ship and give independent orders to each of your fleets. Fight against the other European powers to create a trading empire that will rule above all others in this groundbreaking strategy war game!


East India Company: Pirate Bay :
Want to concentrate on naval combat, looting trade ships and raiding ports? Pirate Bay is add-on campaign to East India Company that lets you play as a pirate.
You start with one ship and you have 20 years to make your fortune by attacking trading ships that are constantly going to East Indies and back. You can also raid ports in order to loot the valuable trade items from their trading posts.
But beware: Your captain represents you and if he is killed that will spell swift end to your career. When the campaign ends, the amount of money you have accumulated during your career will be the measure of your success. Pirate Bay-campaign results can be uploaded to your East India Company gamer profile to let everybody know who's the best pirate of them all!
East India Company: Privateer :
Fans of East India Company will get the chance to experience the darker side of naval trading and combat with the upcoming expansion, East India Company: Privateer. Players will get to take on the role of a ruthless seafaring privateer, motivated solely by a thirst for fortune and holding allegiance only to those who will pay for their services.
Players will operate their own fleets, commanded by merchant or privateer captains, with the goal of accumulating as much wealth as possible and by any means necessary. Though it offers a limited time frame, Privateer is more mission-oriented than the original game, as players free of allegiances can embark upon such missions as smuggling, blockading ports, and hunting down ships bearing diplomatic envoys.
East India Company: Battle of Trafalgar :
East India Company: Battle of Trafalgar recreates the legendary sea battle fought between the British Royal navy and the combined fleets of the French and Spanish navies during the height of the Napoleonic wars in late 1805.
Featuring historically accurate ships from all three fleets along with the key naval personnel of the battle, East India Company: Battle of Trafalgar is a simulation of what in reality was the most decisive British naval victory of the war.
Led by Admiral Lord Nelson aboard HMS Victory, an outnumbered British fleet sank 22 enemy vessels off of the South West coast of Spain without a single ship of their own being lost.
Key Features
East India Company :
Spectacular cinematic & epic naval battles
2 Command Modes: Give orders to all your ships in RTS or
take the helm of a single ship in Direct Command-mode.
Unique combination of war & trading
State of the art diplomacy AI
8 playable nations: England, France, Holland, Portugal, Denmark, Sweden, Spain & the Holy Roman Empire
Over 10 realistic ship types; from small sloops and cutters to East Indiaman and warships
Realistic yet fast-paced naval combat
Hire fleet commanders who will gain new skills & increase the abilities of your fleets
Take over ports & protect your shipping routes to create largest trading empire
East India Company: Pirate Bay :
Add-on campaign to East India Company.
Play as a pirate captain.
Attack trade ships to loot their cargo or commandeer whole ships.
Raid ports to loot valuable trade items.
Add more and larger ships to your fleet.
Choose new skills for your captain as he levels up.
Hoard as much money as you can in 20 years time.
Upload your campaign result to your gamer profile and compete for the title of the best pirate ever!
East India Company: Privateer :
Two Privateer campaigns set in different time periods.
Two new multiplayer modes: Breakthrough and Beehive.
New goal-oriented gameplay with several new mission types: locate and either sink or capture enemy ships, blockade enemy ports, or escort friendly fleets.
New commander skills to fit the life of a privateer, such as "False Colors," which allows the player to get close enough to ambush the victim, and "Critical Hit," which gives the player a chance to hit an enemy ship's magazine, causing the vessel to explode.
New specialists, such as the surgeon, cook, constable, and marine officer, who can be used to boost the abilities of your fleets.
East India Company: Battle of Trafalgar :
A re-enactment of the Battle of Trafalgar from both the British and Franco-Spanish perspective.
Historically accurate ships from all three Navies
Five real-life naval commanders from the era, including Admiral Lord Nelson, French Admiral Pierre Villeneuve and Spanish Admiral Federico Gravina
Take control of naval battle groups comprising of the greatest warships of the Napoleonic era
Real-world naval strategy of the era accurately recreated in the battle AI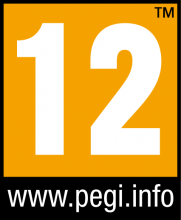 SYSTEM REQUIREMENTS
Windows
Minimum:
OS: Windows® XP
Processor: 1.6 GHz Intel Pentium processor or equivalent AMD Athlon processor
Memory: 1GB
Graphics: 128 MB DirectX 9.0c compatible or better video card with pixelshader 2.0
DirectX®: 9.0c
Hard Drive: approx. 6 GB
Sound: DirectX 9.0c compatible sound card
Recommended:
OS: Windows® XP/Vista
Processor: 2.0 GHz dual core processor
Memory: 2GB
Graphics: 512 MB DirectX 9.0c compatible or better video card with pixelshader 3.0
DirectX®: 9.0c
Hard Drive: approx. 6 GB
Sound: DirectX 9.0c compatible sound card
-->