911 Operator
Release Date: 24 Feb, 2017
1374
About the Game
In
911 OPERATOR
, you take on the role of an emergency dispatcher, who has to rapidly deal with the incoming reports. Your task is not just to pick up the calls, but also to react appropriately to the situation – sometimes giving first aid instructions is enough, at other times a police, fire department or paramedics' intervention is a necessity. Keep in mind, that the person on the other side of the line might turn out to be a dying daughter's father, an unpredictable terrorist, or just a prankster. Can you handle all of this?
PLAY ON ANY CITY IN THE WORLD*
Check out thousands of cities from all around the world. The Free Play mode lets you choose a city to play on - the game will download its map, along with real streets, addresses and the emergency infrastructure. You can also try the Career mode, which contains 6 cities with unique events – survive an earthquake in San Francisco and save Washington, D.C. from bomb attacks.
MANAGE TEAMS
A number of police, fire department and paramedic units are at your disposal. The forces may use a variety of vehicles (from common ambulances to police helicopters), essential equipment (e.g., bulletproof vests, first aid kits and technical tools) and consist of team members with different abilities.
PEOPLE'S LIVES ARE IN YOUR HANDS
Main features:
Over 50 recorded dialogues inspired by real calls: serious and dramatic, but sometimes also funny or annoying.
Real First Aid instructions.
Opportunity to play on any city in the world!
6 selected cities in Career mode, featuring unique calls and events.
More than 140 types of reports to encounter.
12 types of emergency vehicles (including helicopters, police cars and motorcycles).
***

The game requires Internet connection to download free maps. The offline game is available after downloading the maps.

All map data © OpenStreetMap authors

* The term "city" is used within the meaning of OpenStreetMap service and relates to urban areas described as "city" or "town" therein.
CHECK OUT MORE FROM GAMES OPERATORS:
https://store.steampowered.com/app/793460/112_Operator/?utm_source=112&utm_medium=steam&utm_campaign=112_desc
https://store.steampowered.com/app/936490/Counter_Terrorist_Agency/?utm_source=go_cta&utm_medium=steam&utm_campaign=go_cta_desc
https://store.steampowered.com/app/871530/Radio_Commander/?utm_source=go_rc&utm_medium=steam&utm_campaign=go_rc_desc
SYSTEM REQUIREMENTS
Windows
Минимальные:
ОС: Windows 7
Процессор: 2 GHz
Оперативная память: 1024 MB ОЗУ
Видеокарта: 512 Mb
Место на диске: 500 MB
Звуковая карта: Neccessary
Дополнительно: This game is simple :)
Рекомендованные:
ОС: Windows 7 / 8 / 10
Процессор: 3 GHz
Оперативная память: 2048 MB ОЗУ
Видеокарта: 1024 Mb
Место на диске: 1 GB
Звуковая карта: Neccessary
Mac OS X
Минимальные:
ОС: 10.9
Процессор: Intel Core I3
Оперативная память: 2 GB ОЗУ
Видеокарта: Default
Место на диске: 500 MB
Звуковая карта: Neccessary
Рекомендованные:
ОС: 10.10+
Процессор: Intel Core I5
Оперативная память: 4 GB ОЗУ
Видеокарта: Intel Iris
Место на диске: 1 GB
Звуковая карта: Neccessary
SteamOS + Linux
Минимальные:
ОС: Ubuntu 14
Процессор: 2 Ghz
Оперативная память: 1024 MB ОЗУ
Видеокарта: Default
Место на диске: 500 MB
Звуковая карта: Required
Рекомендованные:
ОС: Ubuntu 16
Процессор: 2x 2Ghz
Оперативная память: 1 GB ОЗУ
Видеокарта: Default
Место на диске: 500 MB
Звуковая карта: Required
Field Training Officer Medal

Awarded after finishing the training
Lifesaving Medal

Awarded for saving a life by giving proper first aid instructions
Exemplary Medical Service Medal

Awarded for saving 50 people by driving them to a hospital.
Purple Heart

(Secret achievement)
Tactical Squad Service Medal

Awarded for special tactical skills (gather 3 police teams before shooting starts)
Exemplary Fire Service Medal

Awarded for resolving 50 fire or technical cases.
Safe Driving Medal

Awarded for keeping the roads safe (Resolve 50 driving reports)
Medal of Valor

Awarded for finishing 3 duties in a row without any death or major mistakes (less than -3 reputation)
Order of Smile

Awarded for a sense of humor ;)
Medal of Meritorious Service

Awarded for long service (30 duties)
Advanced Certification Medal

Awarded for reaching high experience level (any team member)
Community Policing Medal

Awarded for gaining 100 reputation points on one duty
Sacrifice Medal

(Secret achievement)
Medal of Honor

Awarded for finishing the campaign
International Service Medal

Awarded for working in 15 different cities.
House on fire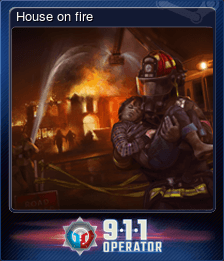 Operator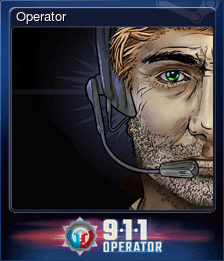 Operator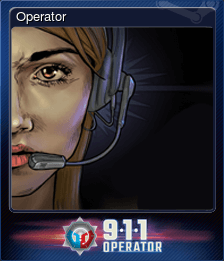 Emergency Dispatch Center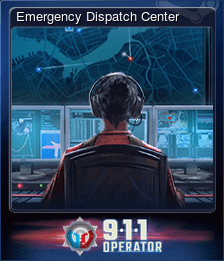 Arrest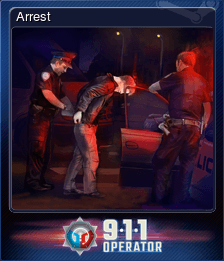 Car Crash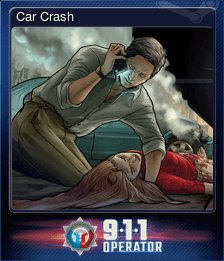 City Map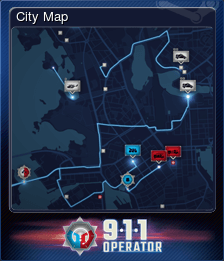 -->