Borderlands 2: Ultimate Vault Hunters Upgrade Pack
Release Date: 2 Apr, 2013
1844
NOTE: THIS CONTENT REQUIRES THE BASE GAME - BORDERLANDS 2 - ON STEAM IN ORDER TO PLAY
Take Borderlands 2 to the next level. The Ultimate Vault Hunter's Upgrade lets you get the most out of the Borderlands 2 experience. This pack includes level increases up to level 61. Play through the game again with access to new weapons, gear and more.
The Ultimate Pack is part of the Borderlands 2 Season Pass, now offering even more value for the price!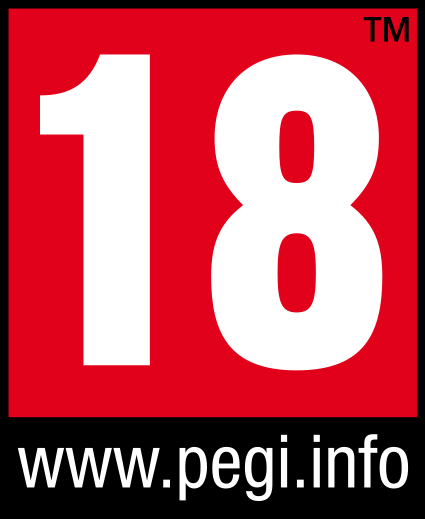 Legal Notice / EULA
© 2009 - 2012 Gearbox Software, LLC. Published and distributed by 2K Games. Gearbox Software, Borderlands, and the Gearbox and Borderlands logos are trademarks of Gearbox Software, LLC. 2K Games and the 2K Games logo are trademarks of 2K Games in the US and/or other countries. Unreal, the circle-U logo and the Powered by Unreal Technology logo are trademarks or registered trademarks of Epic Games, Inc. in the United States and elsewhere. NVIDIA and the NVIDIA logo and The Way It's Meant To Be Played are trademarks and/or registered trademarks of NVIDIA Corporation. This software product includes Autodesk® Scaleform® software. © 2012 Autodesk, Inc. Autodesk and Scaleform are registered trademarks or trademarks of Autodesk, Inc. and/or its subsidiaries and/or affiliates in the USA and/or other countries. Powered by Wwise (ce) 2006 – 2012 Audiokinetic Inc. All rights reserved.
SYSTEM REQUIREMENTS
Windows
Minimum:
OS: Windows XP SP3
Processor: 2.4 GHz Dual Core Processor
Memory: 2 GB(XP)/ 2 GB(Vista)
Hard Disk Space: 13 GB free
Video Memory: 256 MB
Video Card: NVIDIA GeForce 8500 /ATI Radeon HD 2600
Sound: DirectX 9.0c Compatible
Other Requirements:Initial installation requires one-time internet connection for Steam authentication; software installations required (included with the game) include Steam Client, DirectX 9, Microsoft .NET 4 Framework, Visual C++ Redistributable 2005, Visual C++ Redistributable 2008, Visual C++ Redistributable 2010, and AMD CPU Drivers (XP Only/AMD Only)
Recommended:
OS: Windows XP SP3/Vista/Win 7
Processor: 2.3 GHz Quad Core processor
Memory: 2 GB
Hard Disk Space: 20 GB free
Video Memory: 512MB
Video Card: NVIDIA GeForce GTX 560 / ATI Radeon HD 5850
Sound: DirectX 9.0c Compatible
Other Requirements:Initial installation requires one-time internet connection for Steam authentication; software installations required (included with the game) include Steam Client, DirectX 9, Microsoft .NET 4 Framework, Visual C++ Redistributable 2005, Visual C++ Redistributable 2008, Visual C++ Redistributable 2010, and AMD CPU Drivers (XP Only/AMD Only)
Mac OS X
Minimum:
OS: 10.12 (Sierra)
Processor: 2.4 GHz Intel Core 2 Duo (Dual-Core)
Memory: 4 GB RAM
Hard Disk Space: 13 GB
Video Memory: 256 MB
Video Card: ATI Radeon HD 2600 / NVidia Geforce 8800
Additional: Macintosh mouse and keyboard, Borderlands 2 supports the Xbox 360 wired gamepad only.
Supported Video Cards:NVIDIA GeForce® 8800, GT 120, 320M, 330M, 640M, 650M, 660M, 675MX, 680MX
ATI Radeon HD 2600, HD 3870, HD 4670, HD 4850, HD 5670, HD 5750, HD 5770, HD 5870, HD 6630, HD 6490, HD 6750, HD 6770, HD 6970
Intel HD Graphics 3000, 4000
NOTICE: This game is not supported on volumes formatted as Mac OS Extended (Case Sensitive)
NOTICE: The following video chipsets are unsupported for Borderlands 2: ATI RADEON HD 2400, NVIDIA 8600m, NVIDIA 9400m, 9600m, Intel Integrated GMA 950, Intel Integrated x3100
Recommended:
OS: 10.12 (Sierra)
Processor: 2.2GHz Intel Quad Core
Memory: 4 GB RAM
Video Memory: 512 MB
Video Card: ATI Radeon HD 5750 / NVidia Geforce 650M
SteamOS + Linux

Operating System: SteamOS, Ubuntu 14.04
CPU Processor: Intel Core 2 Quad, AMD Phenom II X4
CPU Speed: 2.4GHz
Memory: 4 GB RAM
Hard Disk Space: 13 GB
Video Card (NVidia): Geforce 260
Video Memory (VRam): 1GB

IMPORTANT NOTICE: Don't meet the above requirements? That doesn't mean your configuration wont run Borderlands 2. Visit the Borderlands 2 community page to share your experience with other Linux players and learn about how to send bugs to Aspyr. Your feedback will help us improve Borderlands 2 Linux and future AAA Linux releases!

NOTICE: Intel Integrated video chipsets and ATI chipsets are currently unsupported for Borderlands 2 Linux.
[/list]

-->